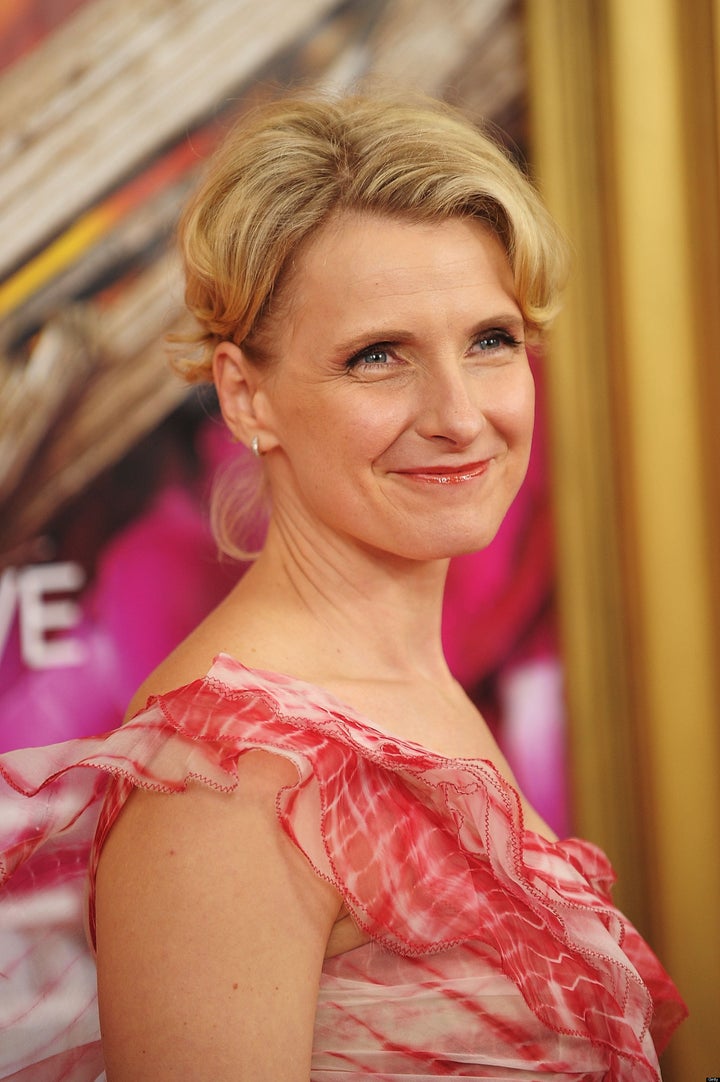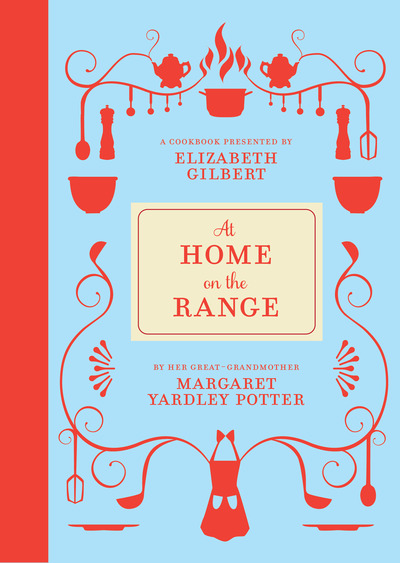 Bestselling author Elizabeth Gilbert never knew her great-grandmother. While unpacking boxes of old family books, she rediscovered her cookbook At Home on the Range first published in 1947 and met her for the first time through her witty and warm writing. Margaret Yardley Potter's delightful book is culled from a lifetime of cooking and entertaining in her home, from the 1920s through World War II. In a lovely reissued edition, Gilbert has written a touching introduction as a tribute to her feisty great-grandmother, affectionately known as Gima, and the adventurous life she led. Alice Waters describes the book as, "a beautiful time capsule that looks back to the roots of American gastronomy, when the values of gardening and fresh ingredients were the primary inspiration."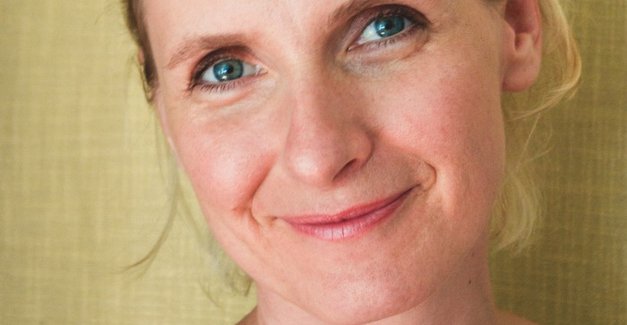 Join Elizabeth Gilbert this Sunday, April 29 at 6:30 at Left Bank in Larkspur for a "Cooks with Books" dinner to celebrate the publication of At Home on the Range. Proceeds benefit SF-based nonprofits 826 National and ScholarMatch. $115 admission includes a delicious meal, wine, coffee, tax, tip, & a signed copy of the book. For a little taste of Gima's cooking, her great-granddaughter shared some highlights from the book with us.
Nicki Richesin: When you first discovered your great-grandmother's cookbook At Home on the Range, you stayed up late in the evening drinking wine and reading passages aloud with your husband. What do you think it was about her writing and her book that captivated you?
Elizabeth Gilbert: I'd always been peripherally aware that my great-grandmother had published this book in 1947, but foolishly I'd never paid any attention to it until I found a copy in a box in my attic last spring. I think I'd always imagined the book would be quaint or dated (in that sense of, "Oh, everyone's grandmother used to cook!") but I completely underestimated what a treasure she had created. What's so delightful about her book is not only the cooking (which was decades ahead of its time) but the writing -- which soars off the page. She was bright and witty and sardonic and irreverent... sort of like if Dorothy Parker had co-authored a cookbook with Julia Child. And she was advocating for a kind of eating that didn't really come into vogue in this country until very recently. She wanted you to grow your own food, explore local markets, try ethnic recipes and, most of all, do it all by hand. At the moment her book was released, America was launching its baby boomer-era love affair with all things processed and artificial, so she never really found her audience... until now.
NR: Do you believe "there is no substitute for either good food or a comfortable bed" as your great-grandmother fondly observed?
EG: Yes, and given the choice between the two -- take the good food.
NR: In the notes from Gima's cookbook, she described wild grape jelly as "picking the fruit yourself beneath a blue fall sky is half the pleasure" which sounds like poetry and calves head cheese as "a grand hot-weather snack!" For whom do you believe Gima was writing? Just herself or for you to discover over 50 years later?
EG: I think she was a brilliant, creative, energetic and constrained woman, who found expressive refuge in food and writing (not the first woman in history to do so -- or certainly the last!) The boundaries of her world were narrower than she wanted them to be. She dreamt of moving to Paris, but never had the chance. She even never got to live in a major American city, but spent her life mostly in Pennsylvania suburbs. She was blisteringly well-read, but never got to attend university. I think she explored these daring recipes and wrote this gorgeous prose because she would have imploded with boredom without those outlets. As for me finding her book 65 years after its original publication, I just feel like the grateful steward of this legacy. And it's a great joy to introduce her back into the world, at a moment in culinary history where her talents will be more appreciated. She really does belong right here, right now. A magazine editor from GQ told me, after reading the cookbook,that it felt to him like my great-grandmother had written the pre-quel to Blood, Bones and Butter.
NR: Which is your favorite of your great-grandmother's recipes and why?
EG: There's a sour cream cookie in there that I love. It's one of her simplest recipes (I don't have the chops to try the calves brains with blackened butter) but I adore it. These are the cookies my father remembers baking with her, when he was a little boy, and my great-grandmother herself used to bake them when she was a child with her grandmother... and the recipe was a from an antique Philadelphia cookbook even then. It probably dates back to the very early 19th century. It's a perfect cookie -- not overly sweet, lovely on the side of an afternoon cup of coffee, and deeply nostalgic for my family.
NR: Although your late great-grandfather encouraged your reading and writing life when you were a child, were you astonished or just sad when you discovered you may have inherited your "Family Voice" and writing ability from Gima yet you never really knew her?
EG: Yes, I'd always thought the writing gene came down from the men in my family-probably because they were louder and more show-offy about it. My great-grandfather was an elegant and formal writer, but his wife had it all over him, prose-wise. There is no doubt she was the most natural author in the family, and when I was reading her book I heard strains of my own voice in her paragraphs, and of my sister's voice, and my cousins' voices. There's a certain kind of self-deprecating, cheerful and literate humor in her work which feels deeply familiar to me: It's how my family still plays with language. I would give anything to have been able to spend an afternoon with her, cooking and talking and drinking a bottle of wine. The closest thing I can get to her is to read her book and prepare her food, lovingly, just as she describes it.
NR: Just as you discovered the perfect pizza in Sicily in Eat Pray Love, Gima defied conventional polite Philadelphia society norms by asking an Italian pizza parlor "proprietress" to teach her how to make one at home. What do you believe motivated Gima's adventurous culinary explorations?
EG: I think she was motivated by the same force that drove me to my explorations in Eat Pray Love... namely, an odd combination of curiosity, longing, excitement, boredom and desperation. She wanted to know the world, eat the world, meet the world -- and though her world was smaller than it should have been, she poked into every corner and came up with treasures everywhere she looked. I just love that this suburban WASPy matron was whipping up pizza in her kitchen back in the 1920s, based on a recipe she cajoled out of an old lady in the Italian neighborhood. It speaks to a particular kind of joy and desire which, I think, informed everything my great-grandmother did.
NR: What do you imagine Gima is eating in her "heaven for cooks" right now?
EG: A roll of bread just out of the oven, with butter melting on it. A perfect salad with a light and classic French vinaigrette. Eels, prepared, as she would have said, "in a silence almost devout." Crème brule. A nice bottle of red wine and a cigarette to finish off the meal. And while she is eating, she is smiling down, watching the republication of her cookbook with pleasure. All the proceeds of the book go to a charity called ScholarMatch, which helps place donors with brilliant kids from under-resourced backgrounds, to pay for their college educations. My great-grandmother's own life was so constrained by a lack of opportunity and in many ways, she never got to have the life she deserved. But now -- 65 years later -- her book is going to send a whole bunch of kids to college, to open up endless possibilities for their own lives. Believe me, up there in cook's heaven, she is enjoying that meal very much right now!
Recipes from At Home on The Range by Margaret Yardley Potter
Makes 8-12 small cookies.
2 tbsp brown sugar (and a few more pinches for step 2)
2 tbsp butter, softened
1 egg, well-beaten
½ cup flour, sifted
1 pinch of salt
1 pinch of cinnamon
2 pinches of nutmeg
1 tsp of caraway seeds (optional)
1. Cream the brown sugar and butter. Add the egg, sifted flour, salt, cinnamon, and nutmeg; beat well. (This is when Gima says you can add 1 tsp of caraway seeds to the batter "if you like the old-fashioned flavor.")
2. Drop by small flattened spoonfuls, well apart, on a greased cookie (or "cooky!") sheet. Put a pinch of brown sugar on the top of each cookie and bake 8 minutes in a 425° oven. You can also add a half-walnut or a sliced, blanched almond on top of each cookie before baking.
*Liz's note: These aren't what you'd typically think of as cookies today. They're more like tiny cakes, best enjoyed immediately after they're baked.
Attention, female bartenders! Let's go. The first lesson is a recipe for the drink that according to Dr. Gallup and his fellow snoopers, is the most popular, a simple DRY MARTINI. 3 parts gin and 1 part French vermouth, poured over egg-sized pieces of ice in a pitcher. Stir lightly until cold but do not shake, for too vigorous treatment is supposed to "bruise" the mixture. Strain and serve in glasses with a green olive in the bottom of each and a twist of lemon peel on top. Make only enough at one time for a single round. Small pickled onions may replace the olives, without the drink losing social standing, although the same can't be said of the drinkers, and a handful of fresh mint leaves in the mixing pitcher is approved by many.
Nicki Richesin is the editor of four anthologies "Because I Love Her," "Crush," "The May Queen" and "What I Would Tell Her." She is a regular contributor to Daily Candy, 7x7, Huffington Post, Red Tricycle, San Francisco Book Review, and The Children's Book Review. Find her online at www.nickirichesin.com.
Reprinted with permission from "At Home on the Range" by Margaret Yardley Potter, copyright © 2012. Published by McSweeney's Publishing.
Photo of Elizabeth Gilbert © Shea Hembrey. All other photos courtesy of McSweeneys.
REAL LIFE. REAL NEWS. REAL VOICES.
Help us tell more of the stories that matter from voices that too often remain unheard.