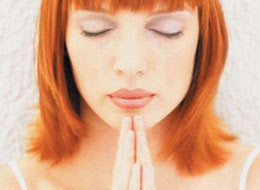 To keep your skin smooth, even-toned and luminescent, it is important to regularly dry brush your body bottom to top. Simply lightly brush using a common body brush (think dusting not scrubbing) starting at your feet in an upward motion toward the lymph glands such the groin area and under the arms. Then shower as usual and apply sweet almond, or grape seed oil while skin is still damp.
Skin cell turnover slows dramatically as we age, consequently dead skin cells are constantly impacted on our face. Unless the dead skin cells are removed, clogged pores and a haggard dull complexion are sure to follow. Some of my favorite ways to exfoliate include making a paste of baking soda and water in the palm of my hand and gently buff the neck and face. Think polishing the pearl. A great product that is available at Sephora and on line is the Clarisonic electric facial brush. As opposed to rotating like a traditional scrubbing brush, it vibrates to clean the skin like a professional facial. When skin is properly exfoliated all products applied thereafter will work as intended instead of sitting on top of dead skin. The Clarisonic retails for about $250.
Dehydrated skin not only feels bad it looks pretty bad too. Water-dry skin should not be confused with oil-dry skin. Even oily skin can be dehydrated and when it is all of the skin's many functions are impeded. A great way to get great results quick is to make a mask using organic honey as the base and mix in ½ mashed avocado and one egg yolk. Honey alone is also a wonderful hydrating and nourishing mask. Keep on for at least 20 minutes.
#4 Refresh and Moisturize
Mix together the following ingredients and apply to face for a wonderful morning or late afternoon instant beauty mask. It's especially great to ensure flawless looking makeup application. Keep mask on for 15-25 minutes then rinse using alternating warm and cool water.
* 1/4 peeled and seedless tomato. Chop it.
* 3 teaspoons of yogurt
* 1 teaspoon peeled and then grated cucumber
* 1 teaspoon of aloe vera gel
* 3 teaspoons of oatmeal (finely ground)
* Additional ingredients are 2 mint leaves, fresh and crushed so the essential oils run out of the leaves.
For those who suffer from eczema, try using a hot towel (wet towel in the microwave for 45 seconds will do) on the affected area to open pores and apply a paste made of organic steel-cut oatmeal and warm water. Oatmeal contains Beta Glucan which is amazingly calming for inflamed skin.

#6 Professional Results at Home
An amazing new product on the market is the Galvanic Spa from Nu Skin. It uses galvanic current (just like the machine that the esthetician uses) to alternately deep clean the skin and force nourishing products into the skin. The machine comes with ampoules to be used during your treatment but the machine works using its positive polarity with any water based product. The machine is small, light and cordless and is available online or in select spas and individual distributors of NU Skin products. It retails for about $300.
#7 Dark Circles Under Eyes
Dark circles have a variety of causes such as heredity, lack of sleep, nutrition and even hormonal imbalance. A few effective at home treatments are:
● Make a paste from a teaspoon of tomato juice, ½ teaspoon of lemon juice, a pinch of turmeric powder and a pinch of gram flour. Apply under eyes for 10 minutes. Repeat 3-4 times a week.
● Grate some cucumber and freeze in an ice-cube tray. Massage frozen cucumber cubes to reduce puffiness and dark circles.
● If you suffer from chronic under eye puffiness, also known as bags, consult your plastic surgeon about removing the fat pad under the eye.
● Potatoes have by far the best reputation for helping to rid dark circles. Simply grate some organic potato and put about a tablespoon of it in a piece of cheesecloth or medical gauze and apply to eyes for 15-20 minutes. Repeat 4-5 times a week.
For the occasional isolated eruption, try applying first 10% benzoyl peroxide and then hydro cortisone on top. This will help to shrink and soothe inflammation. Another tried and true remedy is to dab on tea tree oil at bed time or apply good old fashioned toothpaste which will draw up infection as well as dry up oil.
#9 Oily and Acne Prone Skin
Arbum (systemic capsules) is a fantastic product from France that has changed the lives of many people who suffer over active sebaceous glands, in other words, persistent blackheads and shiny skin. Arbum is rich in Vitamins B6 and B8 and assists in deep drainage of fatty glands resulting in active cleansing and clearing of the skin from the inside out. Available online at FutureFaceUs.com $59.95.


#10 Razor Burn
This one is for the guys who contend with razor burn on the beard area. It is important to exfoliate the beard area before shaving in order that whiskers are standing at full length and a close shave may be achieved. Also shaving in the shower or just after while the skin is still warm can be very helpful. Try keeping your razor in hydrogen peroxide in between shave to ensure no bacteria are present to cause inflammation. If your beard is heavy and your skin is sensitive try replacing your shaving cream with heavy hair conditioner that is designed for color treated or damaged hair.
Popular in the Community