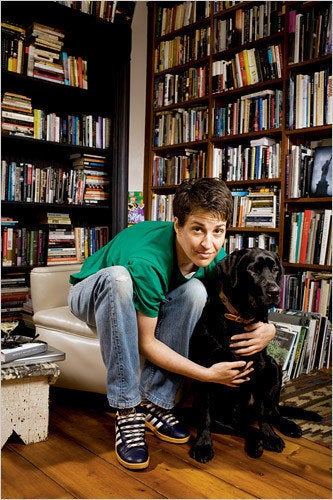 Rachel Maddow, host of left-leaning chat shows on Air America Radio and MSNBC, both named "The Rachel Maddow Show", spends downtime in an 1865 house in western Massachusetts.
Biggest misconception about pundits: That we all hang out together. I don't know any of these people. Maybe all the pundits are hanging out and not inviting me.
Worst thing about job: My self-doubt that this is a worthy thing to contribute to the world. It's fun, but I worry that it is self-indulgent.
Her 190-mile commute: It's an opportunity for me to turn my brain off. My apartment in New York is only 275 square feet. So just being able to stretch out is great.
Always on her: A handkerchief. One of my liabilities as a broadcaster is that I am little teary. Having a handkerchief is handy. My partner, Susan Mikula, buys me cute ones.
Worst thing about Obama: He's measured to a fault. He is so calm and cool and collected that sometimes I want to know what he feels.
Best thing about McCain: He's very funny.
Popular in the Community