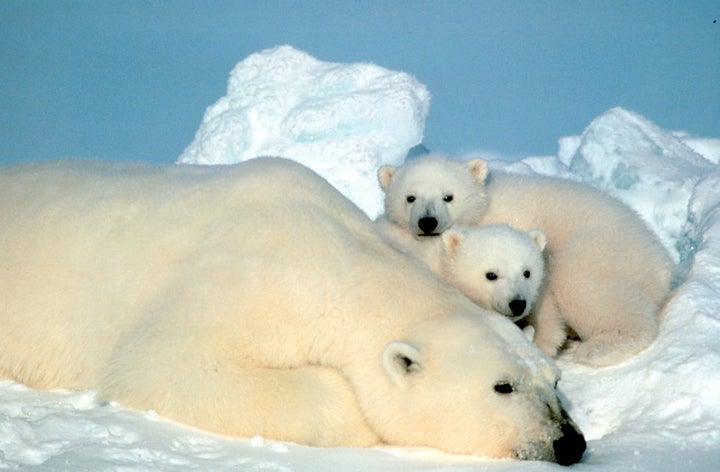 While most of the country has been preoccupied with Russia's interference in our election, the Trump administration has been quietly staffing the Department of the Interior, which oversees protection of more than 1,500 of the nation's most endangered species and millions of acres of public lands, with the worst cast of anti-environmental, corporate stooges in history.
At the top of the heap is Interior Secretary Ryan Zinke. As a congressman, Zinke earned just a 3 percent rating from the League of Conservation Voters and voted against protections for endangered species 100 percent of the time, including opposing safeguards for the African elephant, gray wolf, sage grouse and American burying beetle.
Zinke began his tenure as secretary by reversing a ban on the use of lead tackle and ammunition in national wildlife refuges, which was put in place by the Obama administration and protects wildlife and human health alike.
Zinke has since announced a review of 27 national monuments with the clear intent of shrinking or eliminating protection for these areas to allow more oil and gas drilling, logging and other extractive destruction. The review includes such national treasures as Utah's Bear's Ears and California's Giant Sequoia National Monuments.
Next we have David Bernhardt, nominated as deputy secretary for Interior. Perhaps no person better exemplifies the revolving door between special interests and the Trump administration than Bernhardt.
As Interior's top lawyer during the George W. Bush administration, Bernhardt authored several policies that sharply limited protections for endangered species. One policy even precluded species like the polar bear from protections against greenhouse gases, which in the case of the bear are the primary threat to the survival of the species
After leaving Interior, Bernhardt moved to the law firm of Brownstein, Hyatt, Farber and Schreck, where he represented a "who's who" of special interests. One of his clients, Rosemont Copper, is behind a push to develop a massive open-pit copper mine in the scenic Santa Rita Mountains south of Tucson, Arizona. Another Bernhardt client, Cobalt International Energy, was sued in 2014 for bribing foreign officials to obtain oil concessions. And for client Westlands Water District, Bernhardt lobbied for legislation to weaken water quality in the California Bay Delta at the behest of powerful agricultural interests to the detriment of endangered species.
Next in the lineup is former Texas Comptroller Susan Combs, nominated as Interior's assistant secretary for policy, management and budget. Combs is a longtime opponent of endangered species and a critic of the U.S. Fish and Wildlife Service.
As a state representative in the 1990s, Combs passed a law designed to restrict the state from sharing data with the Service. Then, in 2011 as comptroller, she wrested control of endangered species away from the Department of Parks and Wildlife even though her office lacked a single biologist. She then used her authority to oppose protections for imperiled species like the dunes sagebrush lizard and golden-cheeked warbler.
Two other lousy appointments are worth mentioning. Trump's pick for assistant deputy secretary, Todd Willens, was the legislative director for former Rep. Richard Pombo (R-Calif.) and chief of staff for Rep. Steve Pearce (R-N.M.), both of whom have been primary antagonists of the Fish and Wildlife Service and fierce opponents of the Endangered Species Act.
Lastly, a new position of deputy director for the Fish and Wildlife Service was created for Greg Sheehan. Sheehan is the former director of the Utah Division of Wildlife Resources and a staunch opponent of recovery of wolves in the state. Sheehan is not a scientist and the new position appears to have been created to avoid nominating a director, who by statute must have scientific training.
With scientists sounding the alarm about a looming extinction crisis, these appointments are disconcerting to say the least. Since both Bernhardt and Combs still need to be approved by the Senate, it's not too late to make your voice heard. Please call your senators and tell them you support the Endangered Species Act and public lands – and ask them to oppose these terrible Interior appointments.
Popular in the Community