Pablo Picasso (1881-1973) and Diego Rivera (1886-1957) -- two great artists whose creativity greatly defined the art of the 20th century. Both were larger-than-life, difficult personalities. Both were born --5 years apart-- at the end of the 19th century. But it was the tumultuous 20th century, with its wars and revolutions, that informed and shaped their art.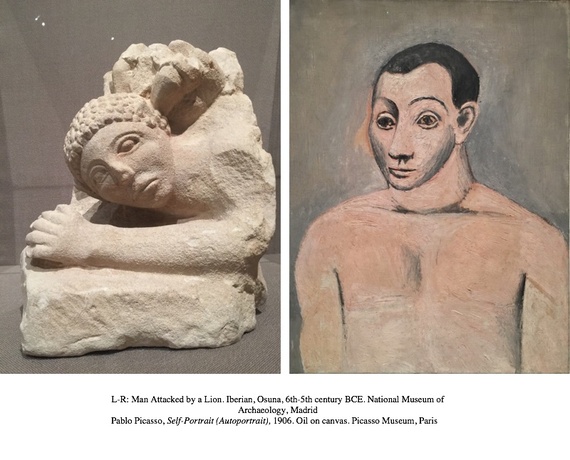 The new blockbuster exhibition at LACMA, Picasso & Rivera: Conversations Across Time, not only presents a number of the major works of both artists, but also juxtaposes their artworks with excellent examples of Greco-Roman antiquities along with Pre-Columbian Aztec sculptures. There is a must-read scholarly catalogue with a treasure trove of information about both artists. It's fascinating to see their early drawings --both of them making studies of ancient Greek and Roman sculptures -- exactly the way all art students around the world did at the time.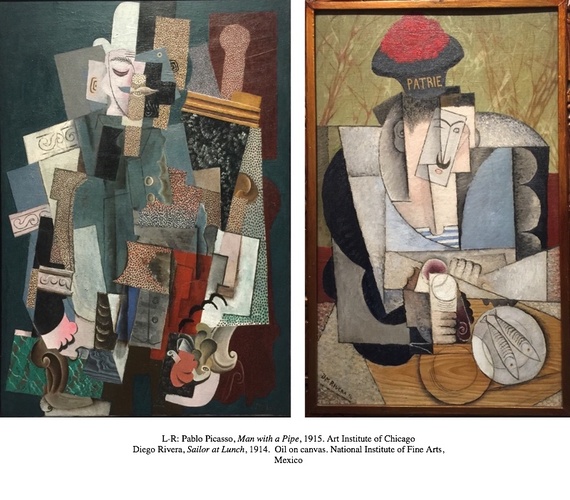 The most surprising aspect of this exhibition for me was learning about the friendship and collaboration between the two of them: both outsiders living in Paris, still young and struggling, one from Spain and the other from Mexico. And when you have a chance to look at some of their Cubist paintings hanging side-by-side, try to guess --without looking at the labels-- which is Picasso and which is Rivera. A near impossible task.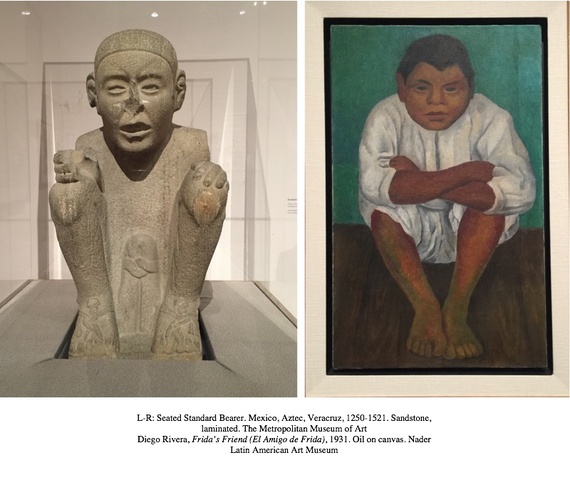 Another important aspect of this exhibition is seeing and understanding that through their long careers both artists continued to be in dialogue with ancient art. Looking at Rivera's painting Frida's Friend (1931) next to a sandstone Aztec sculpture of a seated man, one becomes aware that Rivera is not just inspired by the ancient work, but absorbs and digests it -- and ultimately liberates himself.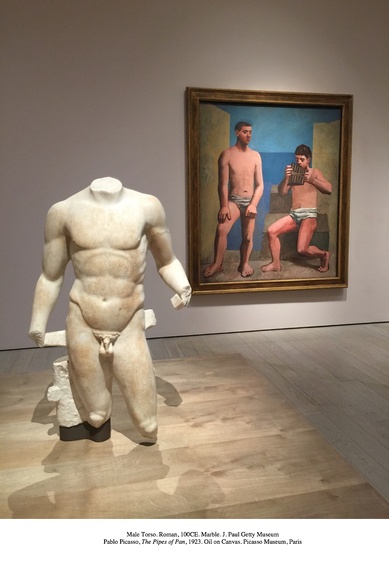 The difference between Picasso and Rivera, as this exhibition demonstrates, is that Picasso achieved his greatness at a relatively early stage of his career. His genius is already there, even in his early self-portrait (1906). And then we see his large 1923 painting The Pipes of Pan, with its two semi-nude male figures displayed next to an ancient Roman marble male torso. And once again, here's Picasso at his absolute best. And he continues to be great through most of his career, from Les Demoiselles d'Avignon to Guernica and beyond.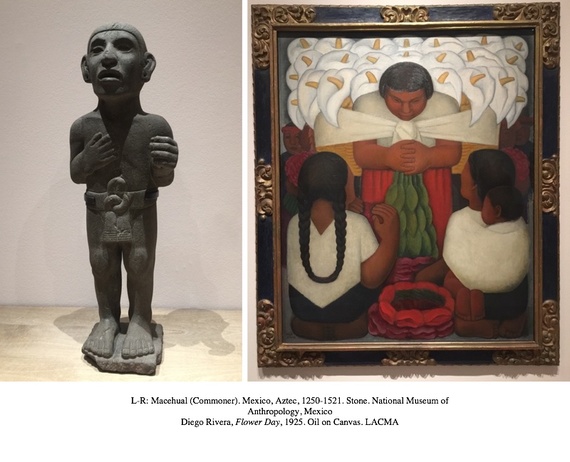 One thing this exhibition doesn't allow us is to experience Diego Rivera at his absolute best -- his famous murals in Mexico City and at the Detroit Institute of Arts here in the U.S. The Los Angeles County Museum of Art is the lucky owner of Rivera's iconic 1925 painting, Flower Day with its image of a person selling huge amount of calla lilies. Looking at this great painting, one starts dreaming of seeing Rivera's frescos next to Picasso's greatest hits. Obviously, that would be more than a 'conversation across time'... it would be a battle between two heavyweight champions, two genius artists.
To learn about Edward's Fine Art of Art Collecting Classes, please visit his website. You can also read The New York Times article about his classes here, or an Artillery Magazine article about Edward and his classes here.
Edward Goldman is an art critic and the host of Art Talk, a program on art and culture for NPR affiliate KCRW 89.9 FM. To listen to the complete show and hear Edward's charming Russian accent, click here.
Popular in the Community