On Jan. 1, 2014, marijuana dispensaries in Colorado selling recreational marijuana will open their doors for the first time in U.S. history -- and according to recent data from the state regulators, more than 100 shops statewide are expected to make history that day.
The Denver Post reported that the state's Marijuana Enforcement Division accepted 136 applications from from recreational marijuana stores in October. Individuals who submitted applications in the month of October are guaranteed a decision on their application by the end of the year and, if approved, can open doors on Jan. 1.
"If you got your application in, everything done in the month of October, you're still going to have the benefit of a start date of Oct. 1 and have a decision by that Jan. 1 date," Julie Postlethwait, spokesperson for the marijuana regulatory office, told The Huffington Post.
The state regulators also accepted nearly 30 applications for marijuana-infused product businesses and almost 180 applications for recreational pot cultivation facilities, according to The Denver Post.
State law demands that only businesses who are already licensed for medical marijuana sales and are in "good standing" with the state can apply for a recreational license. Postlethwait said that there is a pool of roughly 550 medical marijuana dispensaries in Colorado that can apply for recreational sales licenses.
In September, when investor group ArcView came to Colorado and poured in more than $1 million into marijuana startup businesses, ArcView CEO Troy Dayton called the cannabis business "the next great American industry."
"Colorado has an opportunity to claim a -- if not the -- leading role in the cannabis industry, if it's properly financed," ArcView's president Steve DeAngelo recently said to Bloomberg Businessweek. "It's an opportunity to build the first big companies and the first big brands."
Although it has been less than three months since Attorney General Eric Holder made the historic announcement that the Department of Justice will allow both Colorado and Washington's new marijuana laws to go into effect, legal marijuana is already one of the fastest-growing markets in the U.S., increasing at a rate poised to outpace the expansion of the global smartphone market.
"Cannabis is one of the fastest-growing industries," said Steve Berg, a former managing director of Wells Fargo Bank and editor of the report, the second edition of the State of Legal Marijuana Markets. "Domestically, we weren't able to find any market that is growing as quickly."
"Entrepreneurs and private investors are flocking to cannabis markets," Berg said. "Those who really understand market dynamics will reap large rewards."
Related
Before You Go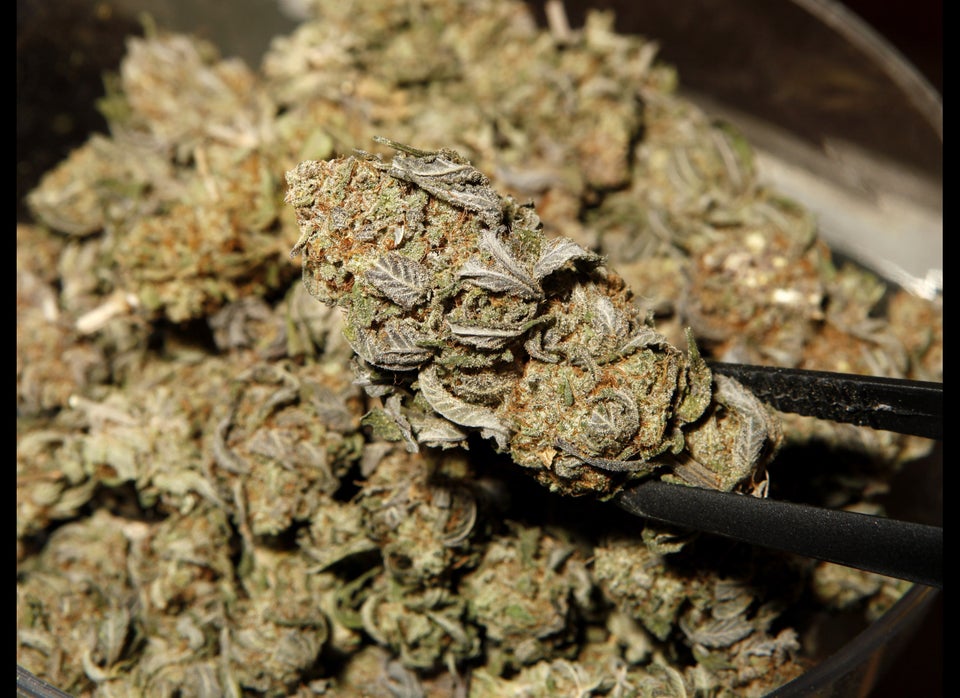 14 Reasons Why Marijuana Is Good For The Economy
Popular in the Community