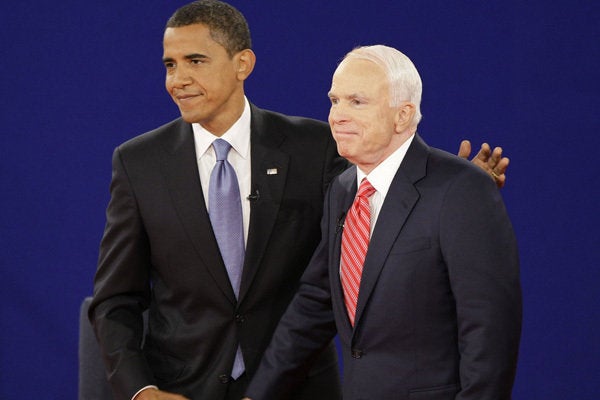 We still don't know who the next President of the United States will be, but it looks like a certain white-haired, 5'7" Republican candidate has made some smart sartorial changes.
Not even a week after my first post back in August, "Is 5'7" John McCain Dressing For Defeat?", in which I brought attention to the candidate's ill-fitting and grandfatherly attire, McCain's seems to be looking sharper. Coincidence? Maybe, or could it be that he's finally caught on to the fact that he's sandwiched between two very attractive women--his wife and hottie hockey mom running mate--who consistently outshine him in appearance? In any case, he's looking better, and I'd like to think that my tips and your comments have made all the difference.
Just take a look. His suits fit better and he's ditched grandpa's sweater.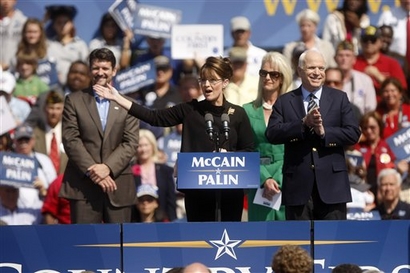 This is an improvement, but I'd still like to see a shorter jacket.
The next thing I recommend is that he continue to wear strong ties. Pairing this dark charcoal suit with an orange tie, as he did below at the RNC, was a good decision.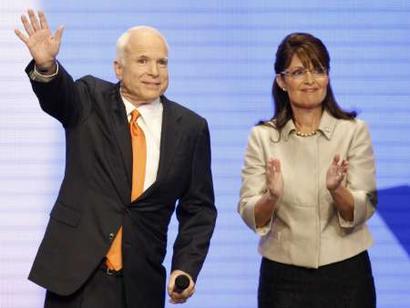 And if he wants to go with the rolling-up-his-sleeves look, he should do so with a loosened tie rather than not wearing one all together.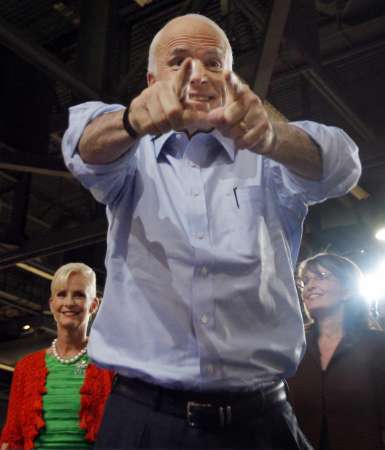 For those who think I'm picking on him, I'm not. On the contrary, as the first short-statured candidate in quite some time who, if elected, would become the first U.S. President standing less than 5'8" in over 100 years (5'7" William McKinley was elected in 1900), I want him to look his best. After all, this is politics, and in politics, image matters.

For a look at the history of presidential stature, check out this chart the New York Times compiled.