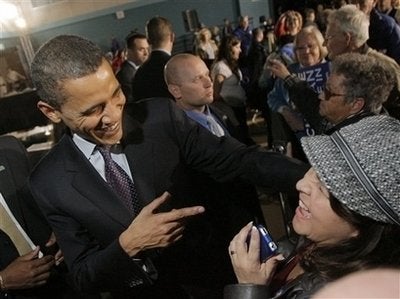 PRESIDENTIAL hopeful Barack Obama claims to run a clean campaign, but someone in his camp took a swipe at Hillary Clinton through the candidate's theme song.
As Obama and his wife, Michelle, strolled triumphantly into his victory party in Des Moines, Iowa, on Jan. 3, Jay-Z's "99 Problems" was blaring. In it, Jay raps, "I got 99 problems, but a bitch ain't one."
Some listeners took it as a not-so-sly reference to Hillary.
"We didn't know he used that," a shocked Clinton spokesperson said.
Popular in the Community