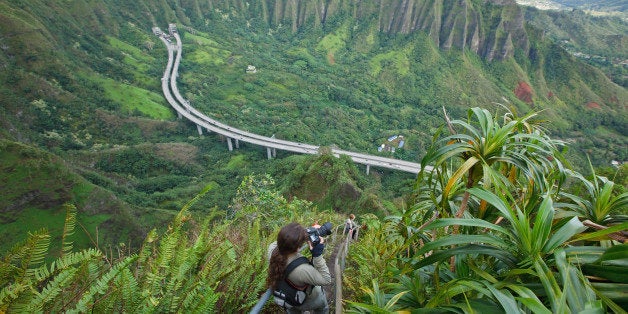 Today marks 10 years sober from alcohol and cocaine. It took one year of outpatient treatment and AA while my brain healed and regained its physical make-up before I could feel non-chemical joy again and the desire for chemical relief was at its most severe.
It took two years to understand and believe that alcoholism is not about a beverage, but along with addiction, is a hereditary physical and mental disease defined by the AMA, and not a moral and ethical failing.
It took three years of weekly AA meetings -- which I still attend -- to actually start changing the way I experience and handle stress (and no, it's not a cult like I thought, nor did I have to become religious).
Year four I was able to start repairing some of the demoralizing damage I caused by my inevitable behavior as an active alcoholic/addict.
Year five I volunteered to help other alcoholics and addicts and found it to be the most rewarding part of sobriety.
Year six I felt strong enough to venture out to LA with my daughter and try to build a nonprofit as a way to give back to charities and orgs who helped me when I was at my lowest -- like the food shelf that didn't judge a pregnant drug addict.
Year seven was a tough struggle with my major depression and PTSD, and I learned that my sobriety was also dependent on having consistent psychiatric care -- and I had to find it with or without insurance.
Year eight I found that help -- and in the process gained deep sympathy for the plight of the uninsured mentally ill of Los Angeles County -- many of whom end up on the streets or close to it.
Year nine I began to write again after a complete halt in 2003 when I lost every journal I'd kept since I was 12 years old along with the computer I'd been writing my book on -- one of the hardest consequences of my addicted life.
This year, at 10 years -- thanks to a patient literary agent of 15 years -- I am in the home stretch of the last revision of my book proposal. It's a book whose aim is not to tell my story because I'm so dang important and interesting, but to show how mental illness, alcoholism, and addiction can derail ANY life to the point of a person becoming unrecognizable -- even to themselves (and believe it or not it's also pretty damn funny).
I hope that my stint as the Forrest Gump of social ills, incarnating everything from homelessness to sexual assault, will illuminate the issues in a way that data and rhetoric cannot. I (and my daughter) have been the beneficiary of food stamps, welfare, Head Start, mental health disability, Medicaid and Medicare, and free medical care at Planned Parenthood, among other things. Without that assistance and the support of exceptional family and friends, my daughter and I would be another statistic in the rolls of those who didn't make it.
I am humbled by and grateful for the help I was given and hope that these programs continue to get support and funding so more people have a chance at being able to rejoin society at a level where they too can give, to help the next person.
At 10 years, I am committed to helping that happen in whatever way I can. So there.
(Originally written 6/20/13)
Need help with substance abuse or mental health issues? In the U.S., call 800-662-HELP (4357) for the SAMHSA National Helpline.