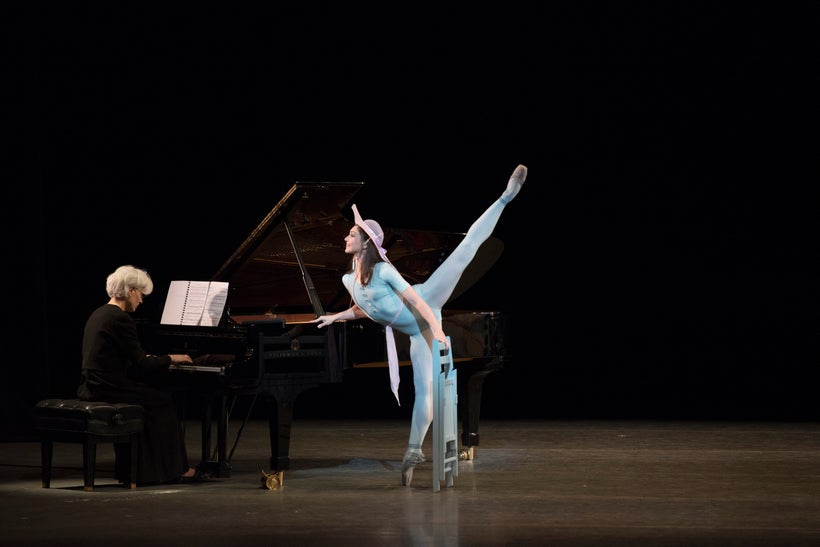 If you think dancing ballet well is difficult, try doing it poorly.
Take it from Kathleen Breen Combes, principal dancer at Boston Ballet since 2009 and a member of the company since 2003. She's currently appearing in The Concert (Or, The Perils of Everybody), a Jerome Robbins piece that not only encourages but absolutely requires dancers to make every conceivable mistake.
The Concert begins with a piano on a bare stage. A pianist comes out, dusts off the keyboard, and actually sends dust flying into the audience. So we know from the start that this isn't just any ballet and we're here to laugh.
The dancers make gentle fun of audience members as they appear on stage carrying chairs so that they can watch a piano recital.
They do pretty much all the things that audience members do—fight with each other, flirt, unwrap stuff, block each other's view, and generally cause great upset and mayhem.
The Concert, as performed by Boston Ballet, is uproariously funny and comes as a delightful lagniappe after Stravinsky and Beethoven, the two earlier composers of the pieces on the triple bill.
"The Concert is extremely relatable," Breen Combes says. "It's made to make people feel they can connect with the characters on stage."
When the dancers dance, they do so in any number of imperfect ways.
They're pointing the wrong way, they're not in line, they're looking in the wrong direction, and they have to find their way back to the beat without anyone noticing.
Of course, the real audience notices and is in hysterics.
"It's kind of hard to be bad," Breen Combes laughs. "We work so hard at being perfect.
"The dancers in The Concert rehearse for months, in order to make the comedic timing perfect. It's very hard to get right, especially without an audience. Until you do it with an audience, it doesn't always read right.
"One of the most challenging things about The Concert," Breen Combes continues, "is that you know things are going wrong, but you have to make the audience believe it's the first time these things have ever happened.
"So you have to learn never to react before something happens on stage. You also want to avoid planning your reaction, so that you have the freedom to experiment on stage.
"But even improvisation in a Robbins piece has its limits," Breen Combes cautions.
"You add your own personality to any piece you dance," she says. "But with Robbins, if you really just do what he wanted you to do, it's brilliant.
"Sometimes, you'll hear one woman in the audience laughing really hard, and the challenge is to keep from going over the top as a response."
Has Breen Combes ever had a moment on stage where she forgot where she was?
"Absolutely," she laughs. "On several occasions, I've blanked out for four counts, which seems like an eternity on stage. Or I've come in for an entrance very early, and then when I get off, the other dancers will say, 'Oh my gosh, what were you doing out there?'"
"Above all, The Concert is not super-technical," she says. "You can really enjoy it and you know the audience is having fun as well."
"It's a very special ballet, for the performers and for the audience. Physical comedy transcends language barriers. Who knew you could come to the ballet and laugh?"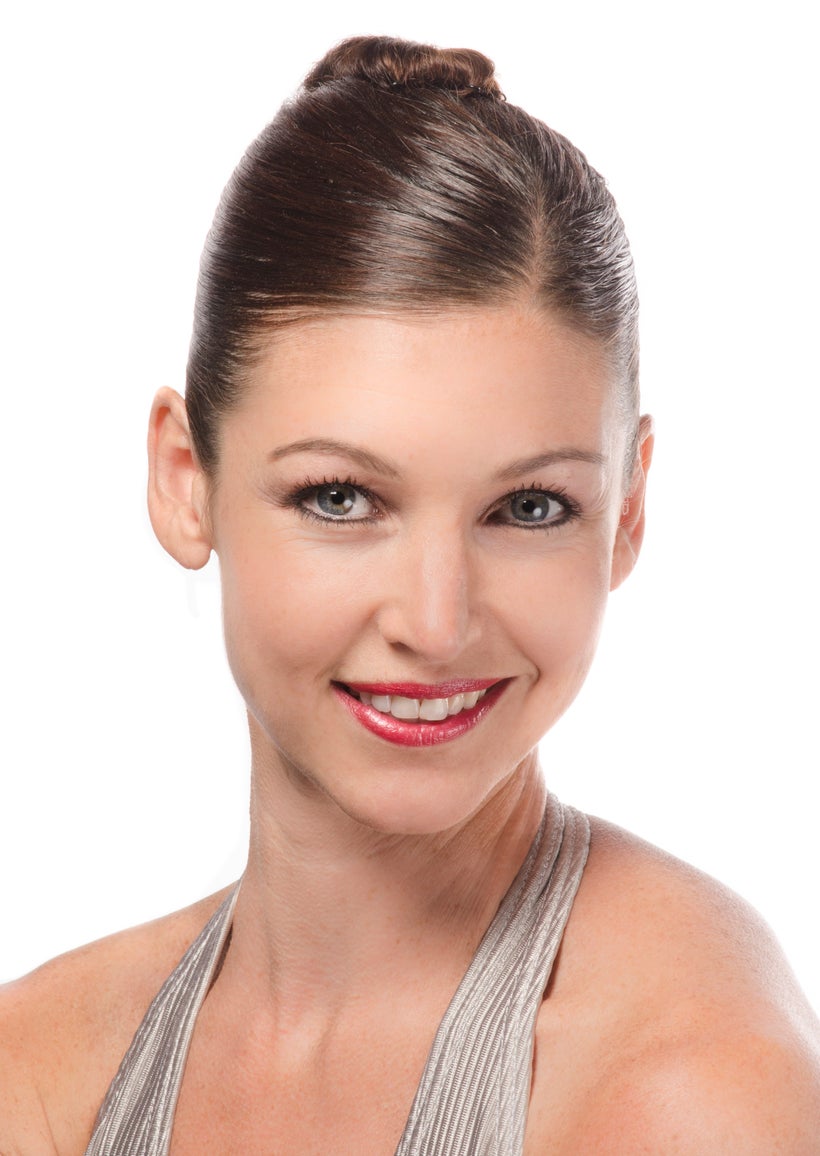 Calling all HuffPost superfans!
Sign up for membership to become a founding member and help shape HuffPost's next chapter
This post was published on the now-closed HuffPost Contributor platform. Contributors control their own work and posted freely to our site. If you need to flag this entry as abusive,
send us an email
.