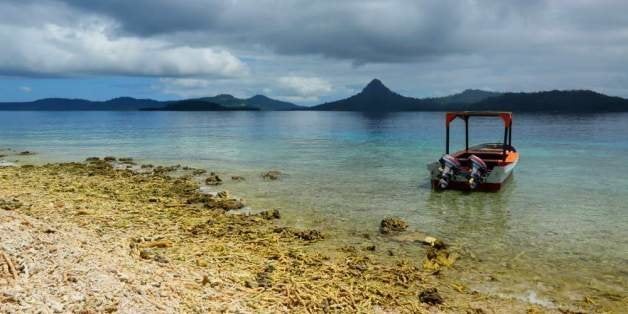 The Vienna Convention for Protection of the Ozone Layer this month celebrates 30 years of environmental protection, including the establishment of the Montreal Protocol, which has successfully phased down hundreds of chemicals harmful to the ozone layer and to global climate. The one remaining challenge, the management of the powerful greenhouse gases called HFCs, is finally being negotiated after several years of calls for action by the Federated States of Micronesia and fellow island nations.
Phasing down HFCs under the Montreal Protocol is essential to global climate-change mitigation this century and would enhance international sustainable-development efforts. By preventing projected growth of HFC consumption and production, up to 0.5°C of warming can be avoided by 2100.
In addition, an HFC phase down would catalyze energy-efficiency improvements in the refrigeration and air-conditioning sector, which is a cornerstone of sustainable development in other sectors, such as fisheries, hotels and restaurants and residential housing.
The 197 parties to the Montreal Protocol will meet in early November in Dubai, where they will finalize the mandate for negotiations related to HFCs. With this agreement, the first concrete step will be taken toward virtual elimination of a major greenhouse gas. This will also create positive momentum for the 21st Conference of the Parties to the United Nations Framework Convention on Climate Change (COP21) in Paris in December.
As a small island State, Micronesia is vulnerable to sea-level rise and to storm surges. In fact, our most populous islands were severely impacted by a Category 5 super typhoon this spring. Our geography puts us at the mercy of Mother Nature in some respects but, more and more, we are also at the mercy of the climate-change policies of larger, more industrialized nations.
We therefore call on all of the nations of the world (a) to use all tools available to fight climate change and (b) to significantly raise the level of ambition beyond what is reflected in plans for intended national contributions so far. Small islands will not survive if bigger, more developed countries do not put more on the table at COP21, both in terms of climate-change mitigation action and climate finance.
Pacific leaders stand with Micronesia on the critical importance of phasing down HFCs under the Montreal Protocol, as reflected in the 46th Pacific Island Leaders Meeting Declaration. Furthermore, the nations of Kiribati, Palau, Philippines, Maldives, Marshall Islands, Mauritius, Samoa and Solomon Islands have joined Micronesia in sponsoring a formal proposal to the Montreal Protocol.
In fact, four separate proposals for phasing down HFCs have been submitted in 2015, including one by Canada, Mexico and the United States, one by the European Union and one by India. Initially skeptical of an HFC phase down a few years ago, India and China are two parties that have shown great willingness to compromise and discuss potential solutions for phasing down HFCs. We look forward to working with with them and all 197 parties in Dubai in November, where we expect to take a significant step toward eliminating one piece of the climate-change problem.
This post is part of a series produced by The Huffington Post, "What's Working: Sustainable Development Goals," in conjunction with the United Nations' Sustainable Development Goals (SDGs). The proposed set of milestones will be the subject of discussion at the UN General Assembly meeting on Sept. 25-27, 2015 in New York. The goals, which will replace the UN's Millennium Development Goals (2000-2015), cover 17 key areas of development -- including poverty, hunger, health, education, and gender equality, among many others. As part of The Huffington Post's commitment to solutions-oriented journalism, this What's Working SDG blog series will focus on one goal every weekday in September. This post addresses Goal 14.
Calling all HuffPost superfans!
Sign up for membership to become a founding member and help shape HuffPost's next chapter