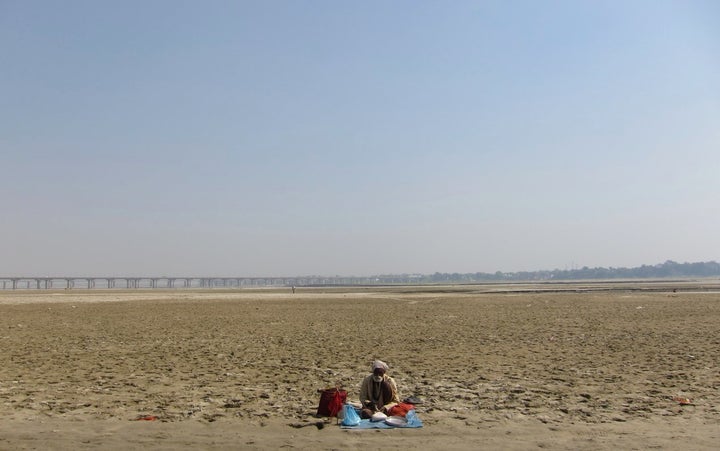 Allahabad, India, is one of the holiest spots in Hinduism. Persian for "Settled by God," the city plays host every dozen years to the Kumbh Mela, the biggest gathering of humanity on Earth, when tens of millions of pilgrims come to wash away their sins at the confluence of three rivers: The Ganges, the Yamuna and the invisible, mythical Saraswati.

A recent visit to the Triveni Sangam, as the confluence is called, found hundreds of pilgrims walking under a blazing white sun to bathe and to collect the holy water in plastic jugs for home. S.P. Paney, a recently-retired district sessions judge, was showing me around his hometown.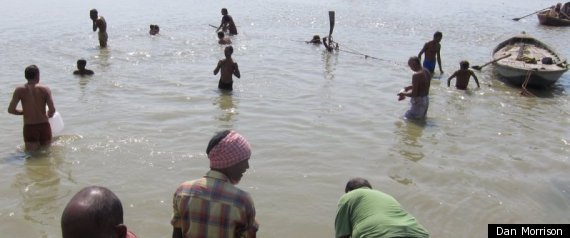 He pointed towards a spot in the expanse of water where the Yamuna and Ganges collided, the Yamuna with its bluish cast; the Ganges a turbid yellow. I couldn't help but think of the similarly-striking confluence of the Blue Nile and White Nile at Omdurman in Sudan.

"Most residents of Allahabad don't come here," Pandey said, as he rolled up his pant-legs and waded in. "They say, 'we bathe in the Sangam each day of our lives.'"
I kept my shoes on, scooped some water from the sun-warmed shallows, and sprinkled it onto my head.

I've drank water from the Ganges' source at Gaumukh in the Himalayas, and above the source, on the Gangotri glacier at Tapovan. I've swam in the Ganges farther south at Haridwar, where it took the icy current just half a minute to shoot me 50 yards downriver. (The city fathers hang lengths of chain from the Ganges footbridges for accelerating bathers to catch hold of.)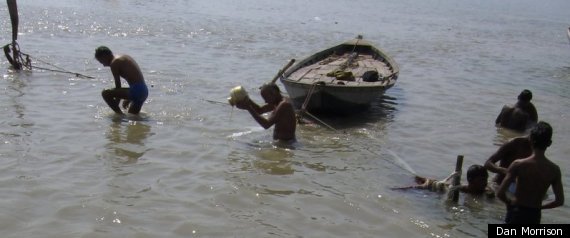 But after learning about the pollution levels at Allahabad, I couldn't bring myself to take the Sangam plunge. My latest story, at National Geographic, looks at some early victories in India's new battle against pollution in the Ganges, and at the worsening pollution data.

Dan Morrison is author of The Black Nile.