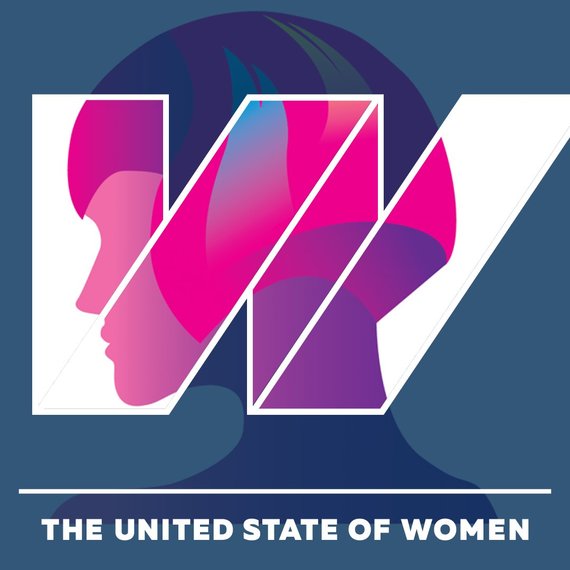 "I raise up my voice, not so I can shout but so that those without a voice can be heard." ― Malala Yousafzai
There's no better time to raise our voices for the rights of women and girls in the United States than now. That is why we are elated to join thousands of other women and girls' advocates at the historic United State of Women Summit on June 14.
We began Rights4Girls with the goal to make the lives of young women and girls in the US a human rights priority. We are honored to join leaders such as Michelle Obama and Oprah Winfrey at the United State of Women event to reflect on how far we've come as a movement and forge a path for the work that still lies ahead.

At Rights4Girls we work daily to end gender-based violence against our most vulnerable young women and girls in the US. Through advocacy, movement building, and education, we work to end the culture that accepts and normalizes violence against girls, and work to ensure that our girls who have been hurt, are afforded the necessary services and protections they need to heal. But too often, our culture and legal system restrict girls' rights and prevent the realization of their full potential and dignity.
How can a girl achieve her dreams if our legal system punishes her for her own victimization?
How can a girl reach her full potential if our culture condones her having to sell sex to survive
as an empowered career choice?
How can a girl blossom if we, as a society, fail to listen and support her as a survivor of sexual violence?
These are the questions we seek to answer and bring to the forefront of the United State of Women and beyond.
We are especially grateful to be able to highlight our Girls at the Margin National Alliance at the Summit. The G@TM Alliance is a collective of more than 150 local, state, and national organizations working across systems to address the root causes of the complex issues confronting girls and young women at the margin who have experienced violence, sexual abuse, racism, sexism, family chaos, poverty and other forms of adversity. The Alliance, which we founded together with The National Crittenton Foundation in 2011, works to lift up the voices and experiences of young girls to inform the policies that will shape and guide their lives.

The Alliance will soon release a national policy platform to propose concrete, actionable recommendations to ensure that marginalized girls and young women are met with system responses that honor their experiences and provide opportunities for them to heal, develop their strengths, overcome challenges, ensure their safety, and support them in reaching their potential and achieving their dreams.

Another core area of our work at Rights4Girls is combating the sex trafficking of young girls. As a national organization of human rights lawyers dedicated to protecting the rights of our girls here in the United States, Rights4Girls strives to make sure that we, as a nation, never forget that the conditions of sexual violence, rape, exploitation, and trafficking that are perpetrated against our girls here in the US. Sex trafficking is not just something that happens abroad. It's a domestic problem happening in neighborhoods and communities all around this country.
We must stop looking at these girls as "child prostitutes" and instead, understand that they are the victims of commercial rape. We must become conditioned to the truth that there is "No Such Thing" as a child prostitute--that this is not a choice, but rather a crime being committed against our most vulnerable children.
So join us in the fight for the dignity and worth of young women and girls in this Nation. Join us via the live stream or on social media and raise your voice with #StateOfWomen. Help us make clear that all our girls have the right to be safe and live a life free of violence and exploitation.
Calling all HuffPost superfans!
Sign up for membership to become a founding member and help shape HuffPost's next chapter