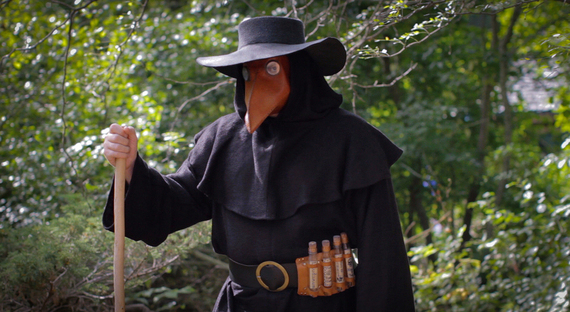 "God save the Queen!" the masses cheered.
A solid narrative short, like a short story, in most cases, should have a beginning, a middle, and an end. Of course, in the proper hands, this rule is meant to be broken. As for a documentary short, information should be supplied, a world revealed, and the viewers' sense of a certain topic should be transformed or heightened.
With "American Renaissance," which is screening at the current Tribeca Film Festival, youthfully bearded directors Ryan Scafuro and Jarred Alterman have forged together a look at the New York Renaissance Faire that's held in the small town of Tuxedo, a locale situated in the rather picturesque Hudson Valley.
Now the press notes announce the short will "explore the fantastic world of Elizabethan England" in upstate New York. That's a bit of a stretch. The directors, in their statement on the following page, note that wasn't their goal. They have started this project with the question, "What could a portrait tell us about someone?" Not a highly developed thesis for a project by any means, but who knows? Nothing sometimes gives birth to something grand.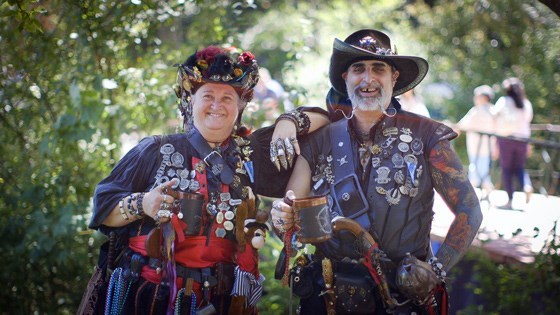 The staunch young men apparently then plunked down a static video camera at sundry sites about the Faire and filmed intricately costumed souls, several of whom were briefly interviewed. There were fairies, a regal Queen Elizabeth, jugglers, jousters, a harp player, and numerous folks sporting Mr. Spock-like ears.
Of those we get to know better, there's a woman who chose a stranger to impregnate her years ago ("She picked me off the shelf to have a baby."), and the couple is still together at the Faire, raising their boy. Another young lady, who runs some type of stand, said she got into the communal faire life after a friend shot himself in the face and her girlfriend was jailed. An additional participant, dressed as one of the aforementioned fairies, notes she has trouble talking at the end of each day in English after gurgling for hours to fascinated children in fairy speak.
And there you have it, although it must be noted "American Renaissance" does end with a bang of sorts when between its end credits numerous action shots are edited in, giving a better sense of what the Faire is all about. There is also some fine cinematography by Scafuro and Alterman, and the original music by Tyler and Wesley Powell set the mood up splendidly.
Clearly, here's pleasant, brief journey that does not outstay its welcome. The Queen, who once insisted, "One man with a head on his shoulders is worth a dozen without," would have approved.
REAL LIFE. REAL NEWS. REAL VOICES.
Help us tell more of the stories that matter from voices that too often remain unheard.