The International League of Conservation Photographers (iLCP) was invited by the Gitga'at Nation, one of Canada's First Nations, to conduct a RAVE (Rapid Assessment, Visual Expedition) in the Great Bear Rainforest in Vancouver, British Columbia, Canada.

An international group of iLCP Photographers, working with partners Pacific Wild, Save our Seas Foundation, LightHawk, TidesCanada, and the King Pacific Lodge documented the beauty of this delicate ecosystem, part of the largest remaining coastal temperate rainforest on the planet. This region is threatened by the development of a pipeline to transfer oil from the Athabasca tar sands in Alberta, Canada to the coast for shipment by supertankers.

The Canadian Parliament is voting on this development on December 7, 2010. Let your voice be heard. Join this petition drive to urge Parliament to support the conservation of this unique landscape. Ask them to protect coastal jobs, the coastal environment, and coastal cultures.

The Athabasca tar sands in northern Alberta, Canada are arguably the world's most environmentally devastating oil extraction industries. And now there are plans to expand the tar sand operations to increase exports of oil to the United States and Asia. This would double the size of the tar sands and increase the release of green house gases and cause further impacts to the boreal environment of northern Alberta. However, the tar sands cannot expand without building a 2,000 mile pipeline across British Columbia and through the Great Bear Rainforest on British Columbia's wild coast. Moreover, a moratorium on large oil tankers would need to be created to prevent the enormous vessels from plying the waters of the fragile coast to receive the oil and carry it to oil-hungry Asia.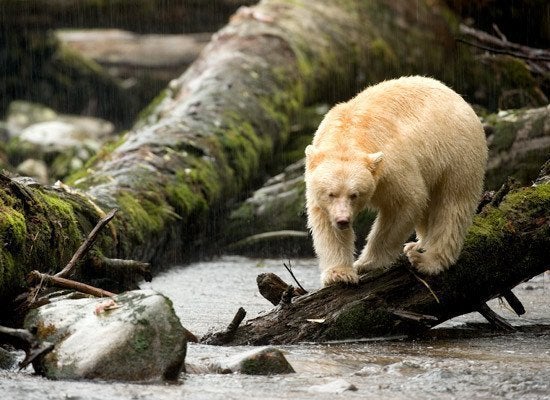 The Great Bear Rainforest
The iLCP Great Bear Rainforest RAVE team included the following iLCP Photographers: iLCP Fellow Wendy Shattil, Photographer and iLCP President Cristina Goettsch Mittermeier, National Geographic Photographer Paul Nicklen, the youngest founding member of the iLCP Florian Schulz, Emerging Photographers Joe Riis
and Jed Weingarten, World Press winner Daniel Beltra, Pulitzer prize winning photographer Jack Dykinga, Save Our Seas Chief Photographer Thomas P Peschak, photographer and Pacific WILD President Ian McAllister.

Guest photographers included Renee Harbers, Pat Freeny, Marven Robinson, and Andrew S. Wright.
Popular in the Community