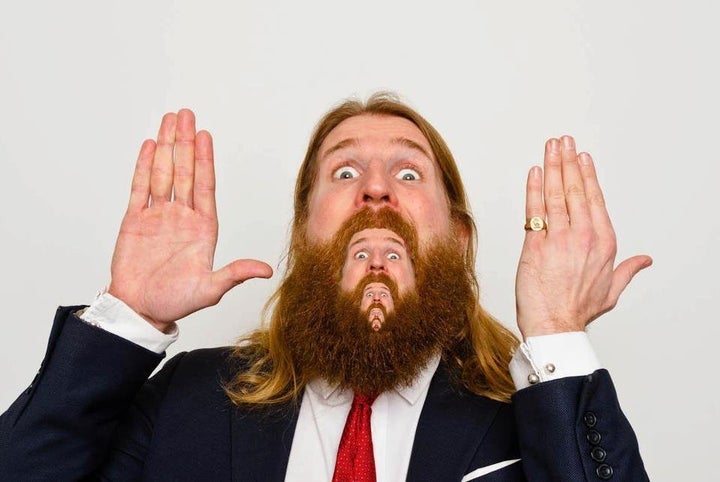 According to the Islington Gazette, stand-up comedians Sanderson Jones and Pippa Evans founded the so-called godless church because they wanted a space where non-religious folks could commune and edify one another.
The Huffington Post UK explains that the church, dubbed "Sunday Assembly," has been "championed as [a] chance for disillusioned former believers, nostalgic atheists and anybody searching for a sense of community, to meet and 'turn good intentions into action.'"
According to the Independent, about 200 worshippers showed up to the service, held on Jan. 6. The congregation focused on the theme of "Beginnings," deliberating over ways that success can be achieved by letting go of past failures and avoiding "mental booby traps." Instead of a sermon, the church invited Andy Stanton, a popular children's book author, to talk about overcoming the odds and achieving success; and instead of praying together, those gathered were encouraged at one point to close their eyes and meditate on their fears of inadequacy and failure. With Jones taking the stage as MC, the congregation was also treated to some stand-up comedy. A rendition of Oasis' "Don't Look Back In Anger" was even sung during the gathering.
Going forward, the "Sunday Assembly" is scheduled to meet on the first Sunday of every month.
Not everyone is open to prospect of an atheist church, however. Some have accused Jones and Evans of pulling an elaborate publicity stunt; others argue that the conflation of atheism and religious practices is troubling.
"How can you be an atheist and worship in a church? Surely it's a contradiction of terms. Who will they be singing to?" London Catholic parish priest Rev. Saviour Grech said to the Islington Gazette. "It is important to debate and engage with atheists[,] but for them to establish a church like any other religious denomination is going too far. I'm cautious about it."
And it's not just religious individuals who have expressed concern. As The Huffington Post UK notes, atheists too have voiced unease: "Critics have suggested by holding the meeting in an old church, (albeit deconsecrated) and by following a format of songs interspersed by reading and addresses, the comedians are at risk of turning atheism into its own sort of religion."
Jones, however, firmly denies this.
Like their predecessors, the newly founded atheist church of England, seeks to create meaning and offer a sense of belonging for those who lack what one of its founders describes as "the good stuff of religion." They see no reason why "theological disagreement" should keep people from enjoying that so-called good stuff, and especially in a world where decisions about worship are made increasingly based on what works for the worshipper, not based on some pre-existing theology or creed, that seems like a more than reasonable claim.
What do you think of the idea of an atheist church? Tell us in the comments below.
Popular in the Community