Earlier this month, David Silverman, president of American Atheists, sent in an order for a vanity plate that read "ATHE1ST," with the number "1" instead of an "I." "ATHEIST" was reportedly already taken, though the picture above shows Silverman with a retired version of that plate.
On Tuesday, the MVC sent Silverman a rejection letter telling him that his request had been denied. When Silverman sought to clarify the notice's claim that the license plate request was "objectionable," an MVC employee told him that a plate reading "ATHE1ST" would be considered "offensive."
That didn't sit well with atheists. American Atheists public relations director David Muscato posted news of Silverman's denial to Reddit's popular "atheism" channel, where it quickly took off, even earning a retweet from renowned evolutionary biologist and non-believer Richard Dawkins.
Silverman followed up with an appeal, and on Wednesday, he received news that the MVC had reversed its decision. Officials blamed a "clerical error" for the initial rejection.
While a license plate proudly touting one's atheism shouldn't actually be considered offensive, as the New Jersey MVC ultimately concluded, residents in other states apparently disagree. Blair Scott of Huntsville, Ala., a nationally known leader of American Atheists, told AL.com in a recent story that he believes his "ATHEIST" license plate is the reason he's received a number of unkind notes and scratches on his car.
All in all, however, it's been a strong couple days for atheists at the DMV. Earlier this week, a Texas Pastafarian, or one who worships the Flying Spaghetti Monster, became the first American to successfully get his driver's license photo taken while wearing traditional Pastafarian headwear. That is to say, a pasta strainer.
Before You Go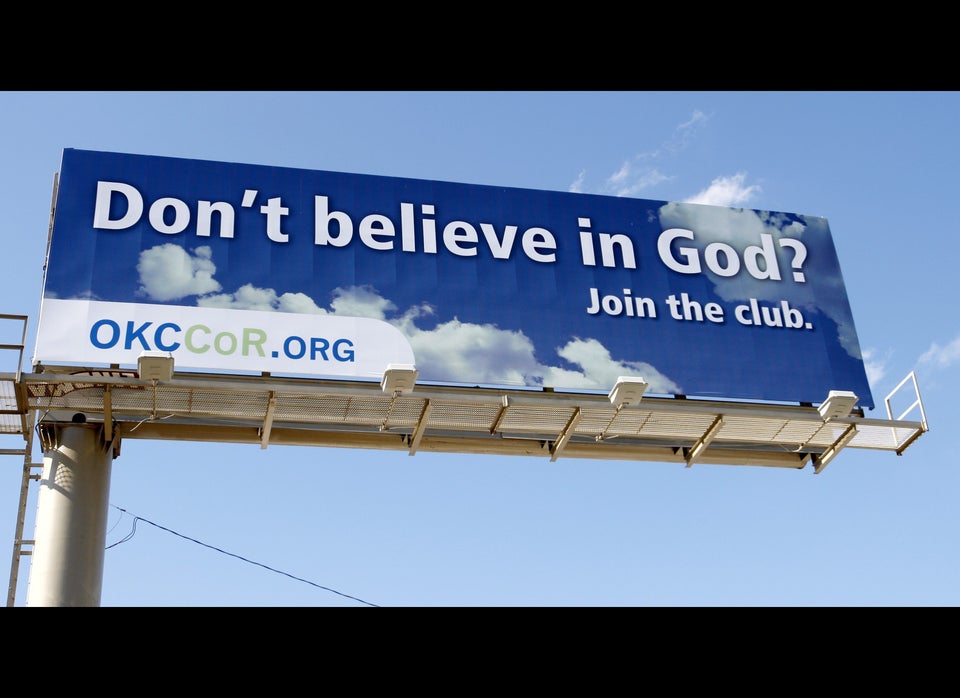 Atheist Billboards
Popular in the Community