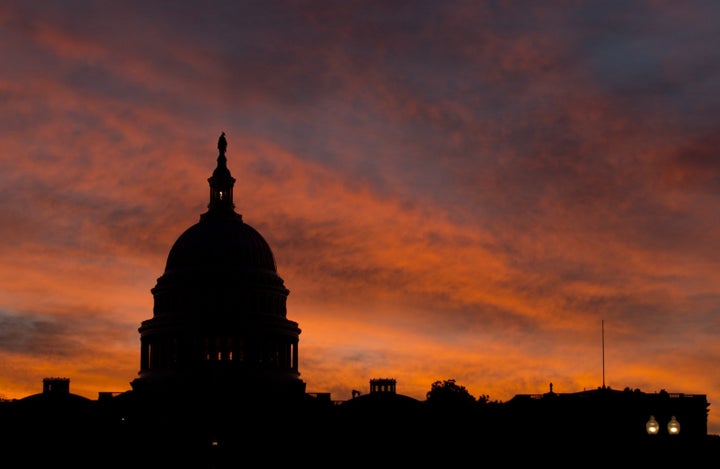 Each session of the U.S. House and Senate begins with an opening invocation, delivered either by the chaplain of the chamber or a guest invited by a member of Congress. The custom has brought reverends, rabbis, priests and imams to the floor to address lawmakers. And though there are no written rules determining exactly who can and cannot lead these ceremonies, the House chaplain recently told atheists that they are not welcome.
The Freedom From Religion Foundation, a nonprofit that advocates for the separation of church and state, says House Chaplain Patrick Conroy unconstitutionally discriminated against the group's co-president when he blocked him from leading a secular invocation. On Thursday, the FFRF filed a lawsuit against Conroy, Speaker of the House Paul Ryan (R-Wis.) and others, asking the U.S. District Court for the District of Columbia for relief.
The litigation is the latest development in a contentious fight over the role of religion in government. It specifically tests the question of whether nonbelievers must be allowed to participate in proceedings that have traditionally been seen as forums for religious expression.
FFRF Co-President Dan Barker began exploring the idea of delivering a secular invocation in 2014, weeks after the Supreme Court upheld the constitutionality of religious prayer in government meetings as long as such policies are nondiscriminatory. The FFRF says the ruling means that all people -- regardless of their faith, or lack thereof -- must have an opportunity to participate.
The complaint claims Conroy's process of vetting guest chaplains is discriminatory. Barker says he was told he'd be required to have a House sponsor, to present a certificate showing he was officially ordained and to address a "higher power" in his observance.
While the FFRF alleges that these rules are unfairly designed to exclude atheists, Barker was actually able to meet them. First, he found a sponsor in Rep. Mark Pocan (D-Wis.), who represents the district where FFRF headquarters are located. Then, Barker provided proof of his ordination. Though he publicly announced his atheism in 1984, Barker was an active and ordained Christian minister before that, and still keeps his credentials updated so he can serve as a wedding officiant.
The suit claims Barker even took the extra step of providing a draft of his planned remarks to the chaplain, in an effort to show he was being "genuine" in his request and not seeking to mock the practice. The draft, which you can read in full below, mentions the "higher power" of "We, the People of these United States," who elect lawmakers to serve the public good.
"What right does anybody have in our secular country to say, 'Nope, you don't have the right views, so you don't get to solemnize the occasion'?"
In January -- almost a year after Pocan submitted Barker's application -- Conroy officially rejected it. He told the congressman that Barker was unfit to deliver an invocation because he had "announced his atheism publicly" and was not a true "minister of the gospel."
The FFRF waited to sue Congress until after Pocan had assured the group he'd done everything he could to get the invocation approved, including warning Conroy that the group was preparing legal recourse, Barker told The Huffington Post. When the chaplain still wouldn't budge, the FFRF strategically filed the lawsuit on May 5 -- the National Day of Prayer -- when elected officials around the nation encourage Americans to pray and contemplate the role of religion in their lives.
"We're making the claim that [Conroy] doesn't like atheism and that he doesn't think atheists can properly solemnize or recognize a higher power and that atheists do not have a place as a guest chaplain," Barker said in an interview. "What right does a government official have to decide who's in and who's out? What right does anybody have in our secular country to say, 'Nope, you don't have the right views, so you don't get to solemnize the occasion'?"
HuffPost reached out to the chaplain's office for clarification on Conroy's decision to block Barker, but was referred to the Speaker's office. A request for comment from Ryan's office was not returned.
Although the FFRF is specifically challenging the constitutionality of excluding atheists and other nonbelievers from delivering an opening invocation, the organization also points out that Christian prayer has long monopolized the practice. All House chaplains have been Christian, and they have delivered the majority of the 2,198 invocations between 2000 and 2015 because they lead prayer when there isn't a guest scheduled.
But the 857 guest appearances over that period have done little to tip the balance. Judaism is the second most-represented religion, with 59 invocations over the past 15 years. A small handful of religious leaders from other faiths have also been invited to the House floor.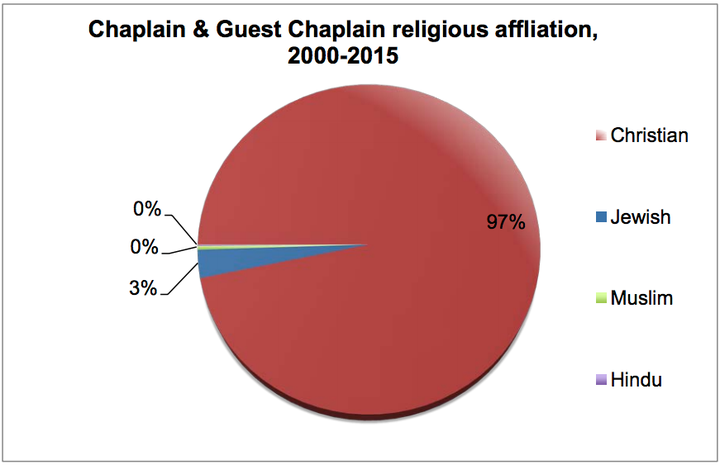 This trend continues despite the fact that the nation has become more spiritually diverse. Nearly one-quarter of Americans now place themselves in the broad category of religious "nones" — those who are religiously unaffiliated or simply don't believe in God. Despite this growth, there are still no open atheists in Congress, and only one — Rep. Kyrsten Sinema, a Democrat from Arizona — lists herself as religiously unaffiliated. More than 90 percent of Congress identifies as Christian.
While the religious demographics of Congress have a long way to go to begin reflecting the general population, the FFRF says accepting guest invocations from nonbelievers would be a positive gesture of inclusion.
"The House of Representatives should be representative," said Barker. "What's the rationale for keeping out those of who don't believe in God? Are we less able to solemnize and celebrate and encourage and be a part of the process? It's like having the door slammed in our face."
The FFRF says it doesn't have to be this way. According to the group, since 2004, nonreligious individuals around the country have given more than 75 documented invocations at legislative meetings or before state legislatures, all without significant controversy.
But it's clear that some officials would prefer government prayer not to be so all-embracing. And the House isn't the only governmental body that has made a point of specifically barring atheists from participating.
In Arizona, state Rep. Juan Mendez (D), an atheist and advocate for the secular community, has faced substantial pushback in his attempts to offer an opening invocation to his colleagues. Republicans in the Arizona statehouse have similarly argued that officially allotted prayer time should only be open to those who believe in a supernatural God.
Read a draft of Barker's proposed remarks:
Celebrating the wondrous fact that the sovereign authority of our great nation is not a monarch, lord, supreme master or any power higher than "We, the people of these United States," and recognizing that we Americans, a proudly rebellious people, fought a Revolutionary War to shatter the bonds of tyranny, let us rejoice in the inalienable liberty of conscience our forefathers and foremothers risked their lives to establish and our country continues to defend against those enemies who despise freedom of religion, freedom of speech, and freedom of thought.

An invocation is meant to invoke the assistance and guidance of someone outside of ourselves. In the United States, our "higher power" is the authority the electorate has provisionally bestowed upon the guidance of our representatives, who work not for a king or dictator, but for the public good.

Representing tens of millions of good Americans who are not religious and millions of patriotic citizens who do not believe in a god, I cannot invoke a spirit or supernatural agency before this esteemed body.

But I can invoke the "spirit" of the founding patriot Thomas Paine, a non Christian deist who argued for Common Sense over dogma.
Before You Go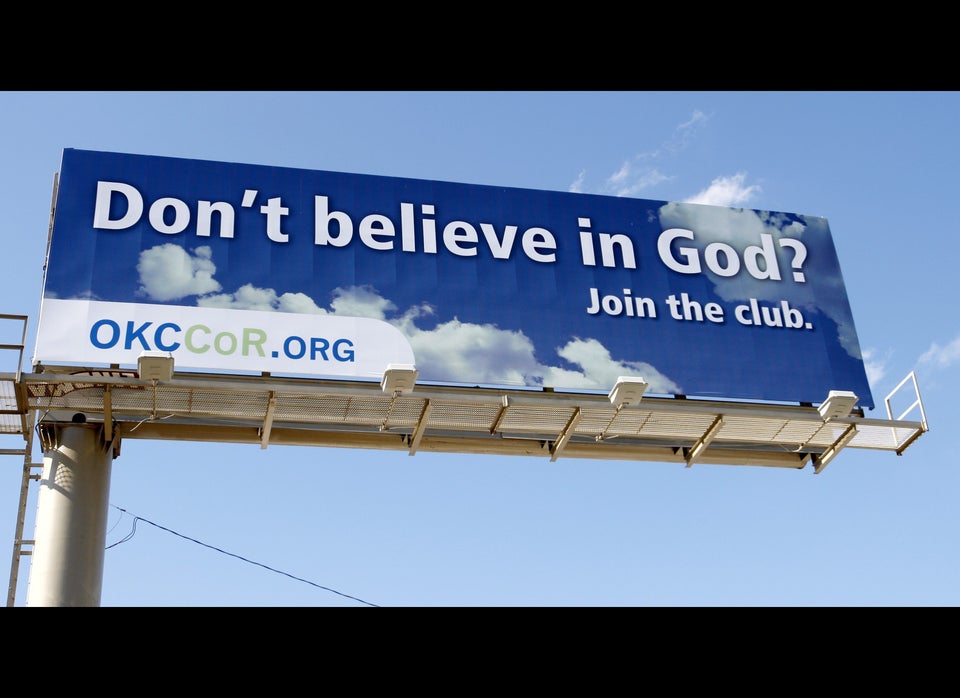 Atheist Billboards
Popular in the Community