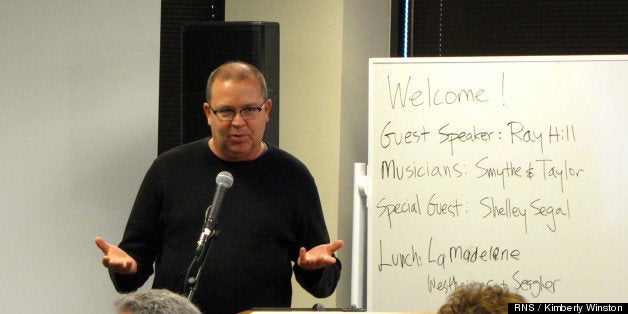 By Kimberly Winston
Religion News Service
HOUSTON (RNS) Sunday mornings at Houston Oasis may have the look and feel of a church, but there's no cross, Bible, hymnal or stained glass depictions of Jesus. There's also nary a trace of doctrine, dogma or theology.
But the 80 or so attendees at this new weekly gathering for nonbelievers come for many of the same reasons that others pack churches in this heavily Christian corner of the Bible Belt -- a sense of community and an uplifting message that will help them tackle the challenges of the coming week, and, maybe, the rest of their lives.
"Just because you don't believe in God does not mean you do not need to get together in community and draw strength from that," said Mike Aus, a onetime Lutheran pastor who is now an atheist and founder of Houston Oasis.
"We are open to any message about life as long as no dogmatic claims are made."
Still, inside the conference room in a nondescript office building on the city's west side, it's hard to ignore the structural similarities to a Sunday morning church service. There is live music played and performed by members that is intended to spur reflection as well as entertain; a collection is taken up in a passed wicker basket.
A banner taped to a window declared what might be called Houston Oasis' creed. It pointedly says "we think," not "we believe":
"People are more important than beliefs.
Only human hands can solve human problems.
Reality is known through reason, not revelation.
Meaning comes from making a difference.
Labels are unimportant.
Everyone should be accepted wherever they are as long as they are accepting in turn."
The day's message, delivered on a recent Sunday by Ray Hill, a former Baptist pastor and a longtime activist for civil and gay rights, would not have been out of place in many churches. All human beings, he said, regardless of race, religion, gender or sexual orientation are of equal worth and deserving of respect.
"Humans go out of this world the same way that they come in," Hill wrapped up, as the room erupted in applause.
Afterwards, attendees gather for coffee at the back of the room before moving on to lunch at a nearby restaurant. There are plans for a kind of summer vacation Bible school for kids -- minus the Bible, of course -- and a charitable blood drive.
But don't call this an "atheist church," Aus insisted. He and other founding members are aiming for something new -- a community that looks to nurture the common human qualities that can unite people.
"Homo sapiens is a tribal species; we thrive in community," he said. "There are elements of church life that serve human needs but transcend church life, like the need to gather, the need to be together. We can offer those in a secular way."
That offer is getting a healthy number of takers -- attendance averages 70 people, but has hit 100. Twice during a recent gathering, volunteers had to bring in additional chairs to accommodate latecomers, and some attendees reported driving over an hour to get there.
It's a diverse crowd, ranging from high school to retirement age and including a number of African-Americans, Latinos and Asians. They came in casual attire, in tune with the jeans and black turtleneck Aus was wearing.
Houston Oasis is part of a growing trend. Atheists and other nonbelievers have long gathered for events with meaning and music, but in the last year, a number of nontheistic groups have initiated Sunday morning events that include elements of a standard church service.
The largest is London's Sunday Assembly, which meets in a former church and has been turning away people due to lack of space since its launch in January. There are plans to establish Sunday Assemblies in New York and Melbourne, Australia. Calgary Secular Church meets in Calgary, Canada, and several humanist communities associated with large U.S. universities have regular Sunday morning events.
Chris Stedman, author of "Faitheist: How an Atheist Found Common Ground with the Religious," said the Harvard Humanist Community, where he is an assistant chaplain, has begun to incorporate more churchlike elements in its Sunday gatherings at the request of attendees, including reflections and inspirational readings.
"There is a lot to be gained by looking at the forms of religion and in the ways that people make meaning and assemble a community," Stedman said. "As a movement, I think we will struggle to appeal to people who are leaving religion if we cannot offer them the structures that religion has offered them. People need to come together and talk about meaning and value."
At Houston Oasis, members stress that any similarities to a church service are secondary, at best. If fact, it's what second-timer Katherine Alspaugh likes least.
"What I like about it," she said, "is to look around and see there are this many people who believe the way I believe and I am not alone."
Click through the slideshow to see most and least religious cities in the United States: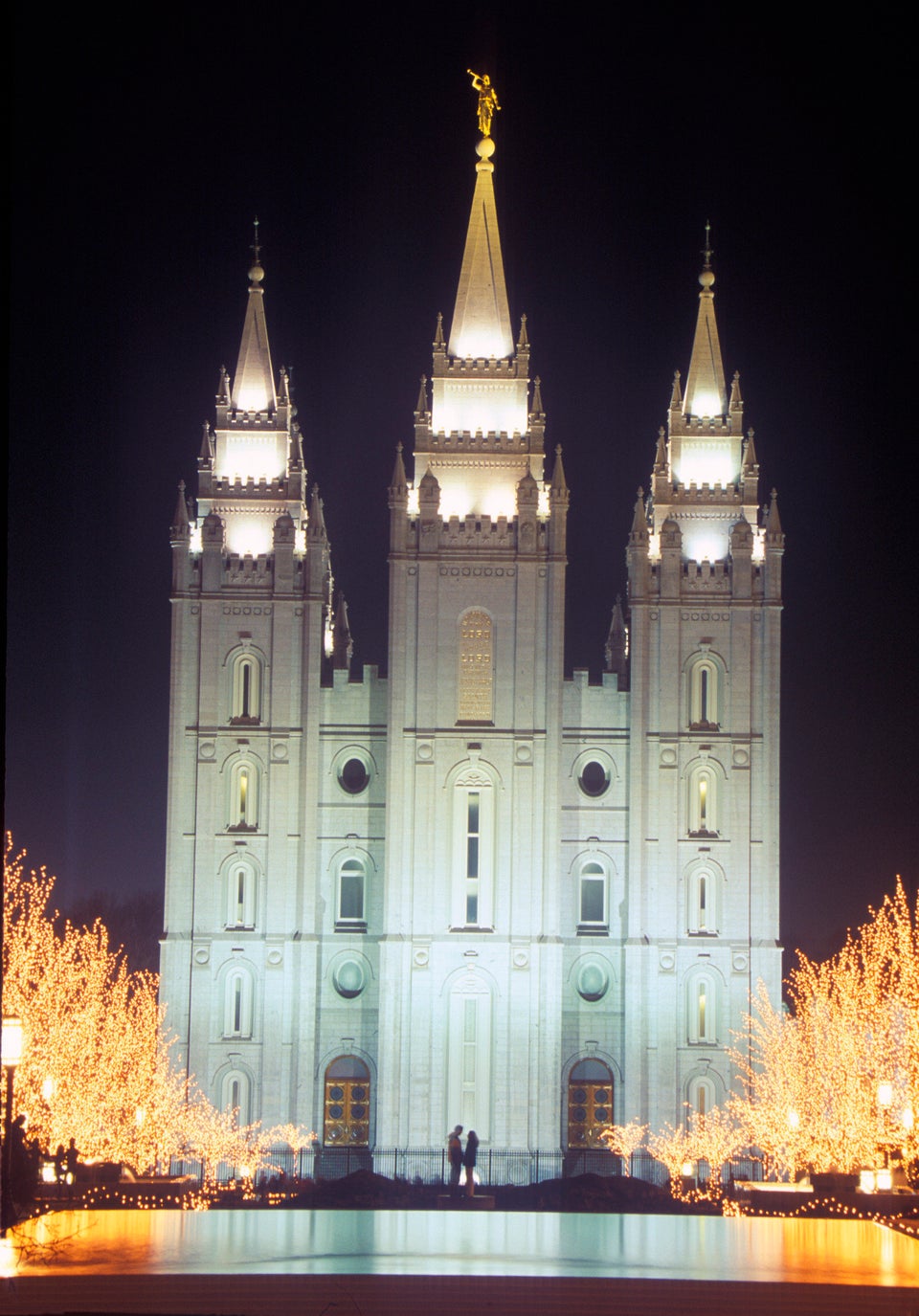 Most and Least Religious Cities
Popular in the Community