Atheists commemorated the 226th anniversary of ratification of the U.S. Constitution on Tuesday by purchasing ads in various newspapers, calling attention to what they call the "godless" nature of the nation's founding document.
Purchased by the Freedom From Religion Foundation (FFRF), a national non-profit dedicated to secular thought and the separation of church and state, one of the ads appeared in an Ohio newspaper on Tuesday, arguing that the Constitution is not as steeped in Christian tradition as some religious and political leaders now suggest.
The ad encourages readers to "celebrate our godless Constitution," noting that the document contains no reference to a deity, and that the Constitutional Convention featured no official prayer. It also uses quotes from the Founding Fathers to suggest that they were known to eschew traditional religious beliefs.
The ad, which appeared in the Lancaster Eagle Gazette (click the ad for a full-sized image):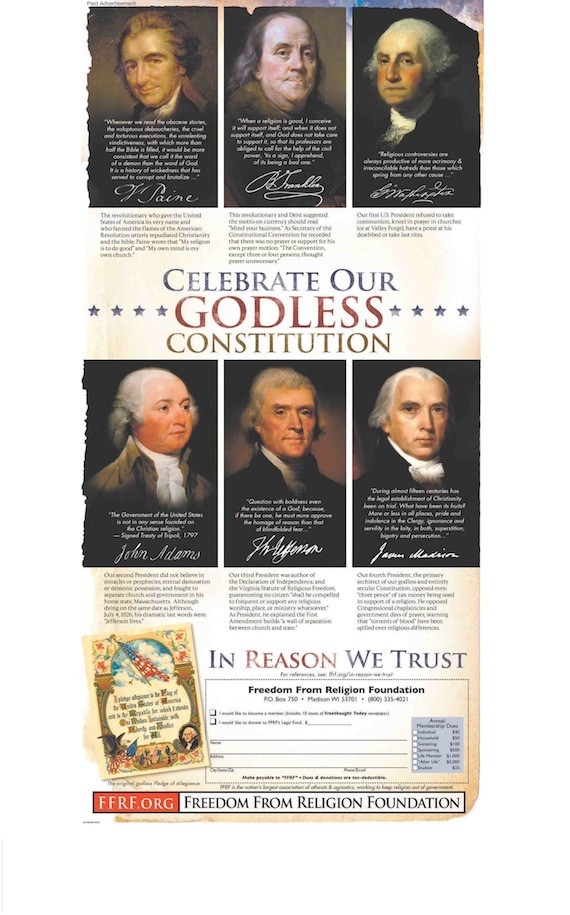 While Hobby Lobby ad, first published around July 4, put the phrase "In God we Trust" front and center, the Albuquerque FFRF chapter countered with, "In Reason we Trust."
"Freethinkers can all celebrate the fact that the founders of our nation were first among nations to adopt a godless and entirely secular Constitution, whose only references to religion are exclusionary," FFRF co-president Annie Laurie Gaylor said of the ad, purchased in the Albuquerque Journal. "It's not a coincidence that the U.S. Constitution is the longest-lived constitution in the world. Much of the success of this 'living document' is due to the fact that it places sovereignty not in a divinity, but in 'We the People.'"
Before You Go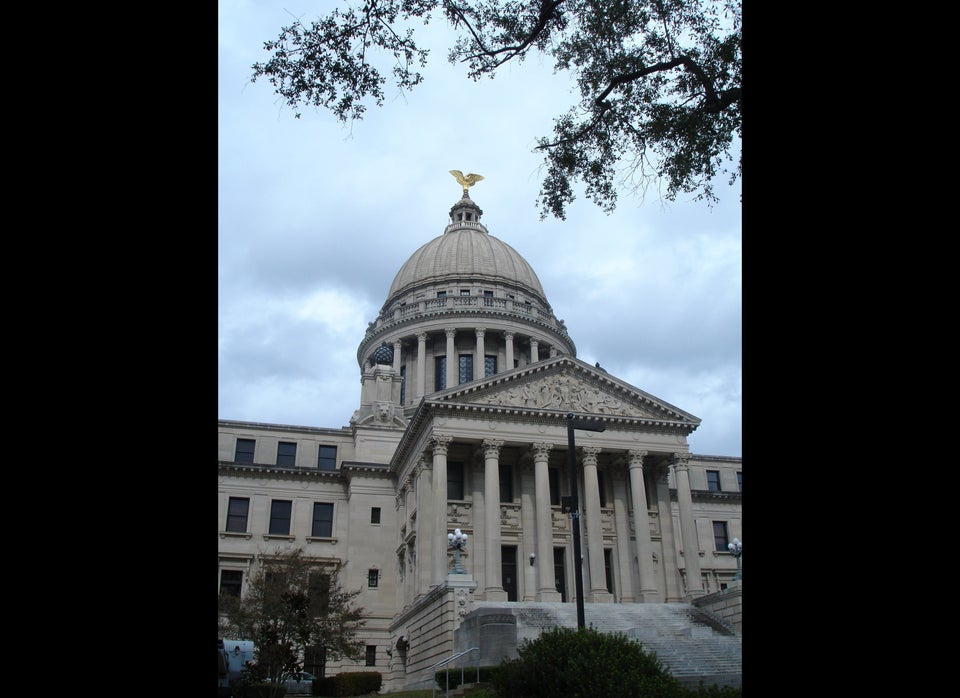 Top 10 Most and Least Religious States
Popular in the Community