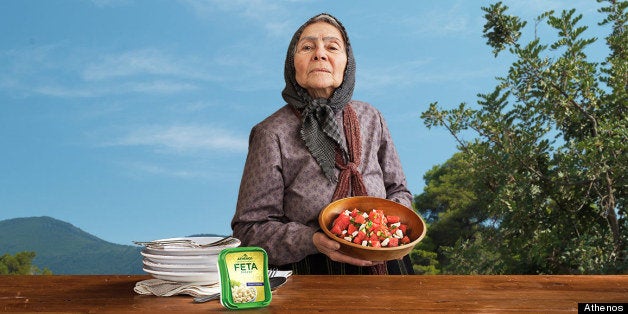 Lots of people have stories about their grandmother's cooking. Lots of us carry around grandma's advice, using it every step of the way in the kitchen. Others use grandma's cooking as a goalpost of what not to do. If Yiayia from this new series of Athenos Feta commercials was our grandma, we're not exactly sure how we'd relate to the kitchen.
The curmudgeonly character of Yiayia has been part of Athenos marketing campaigns for a few years now, but her most recent iteration is definitely our favorite -- called simply "Cooking with Yiayia." Watch hilarity ensue below, as poor Jessica just tries to show us how to make an omelet with feta. As Yiayia so dutifully reminds us, "milk come from teat, not from box." It looks like Yiayia is really enjoying milking this goat.
Oh, did you need that goat-milking in GIF form? Gotcha.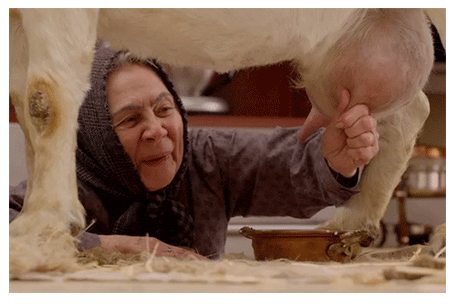 Other videos in the series include Yiayia calling a stand mixer a "devil machine," which she promptly attacks with a broom, as well as a video in which Yiayia hears the voice of God (or the commercial voice-over, you decide). We thank Athenos for this series of PSAs -- keep your Greek grandmother away from your kitchen appliances, and for the love of all that is holy, let her milk her goat in private.
Before You Go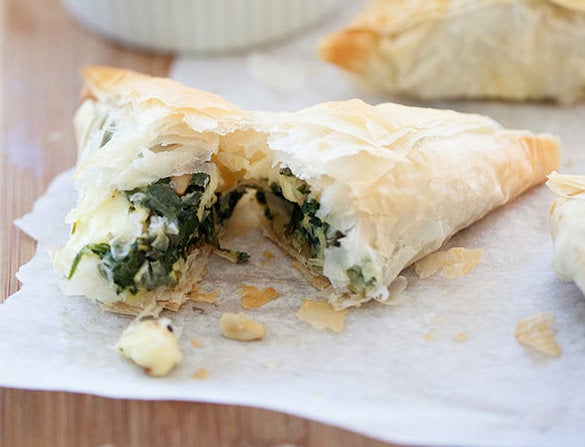 Feta Recipes