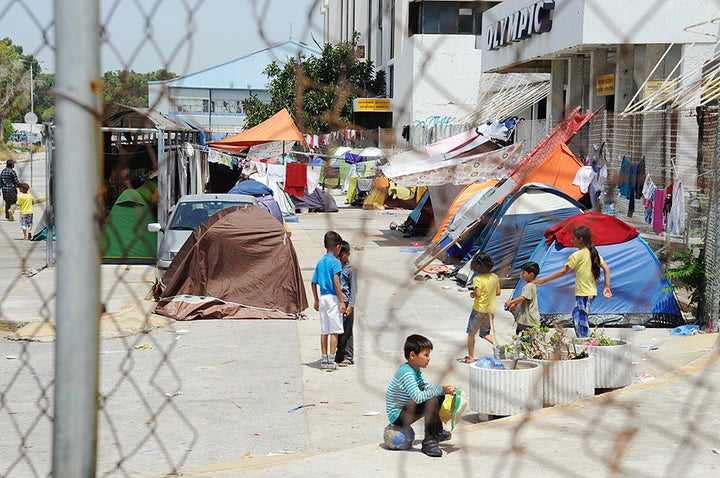 ATHENS, Greece ― "Head, shoulders, knees and toes," volunteers chant as young children, coaxed by their mothers, try to follow along with the exercise game and point to their own body parts.
Song and dance are some of the few ways refugees distract themselves from the scorching heat and wretched living conditions in Elliniko, a makeshift refugee settlement centered in the dilapidated former Athens airport.
A maze of graffiti, concrete and colored tents, the Elliniko camp extends beyond the airport and includes several stadiums that were used in the 2004 Olympics.
The camp's total population is currently around 4,000 people, according to recent estimates. When The Huffington Post visited last month, the space was so overcrowded that newcomers had been forced to pitch tents wherever they could find room, like next to an Olympic statue. To make matters worse, it was Ramadan, meaning that the primarily Afghan population had to endure hours without eating or drinking.
Elliniko is one of the last remaining informal refugee settlements in Greece that is untouched by the government. In the last few months, authorities have subsumed the vast majority of camps or have built their own centers where they've relocated people en masse.
And although only about 50 migrants and refugees are currently stepping foot on Greek soil per day, the government is under strain trying to provide for the nearly 57,000 people from the Middle East and Africa stuck in the country indefinitely.
Several thousand, like those at Elliniko, don't receive government assistance. They rely on aid workers and volunteers for their survival.
Life in Elliniko is a waiting game without any expiration date, a stop on a journey without any known end point.
Clothes hang from mangled fences. Children wander in and out of tents placed directly in the sun, some ride around on donated scooters, others splash around in dirty water sitting stagnant in discarded UNHCR buckets.
People seek shade in every corner, including at a former bus stop, where travelers once waited for the airport's limousine service.
A set of stairs covered by a plastic tube lead to the airport's former departures lounge. Rows of tents are packed together in front of a sign pointing to duty free shops. Here, at least, people have a place to sleep indoors.
Everyone complained of the heat. It was a windless 100-degree day. And only those who weren't fasting could ease their discomfort by drinking water. A teenage girl who identified herself as Samira told HuffPost she was grateful not to be fasting that day because she was menstruating.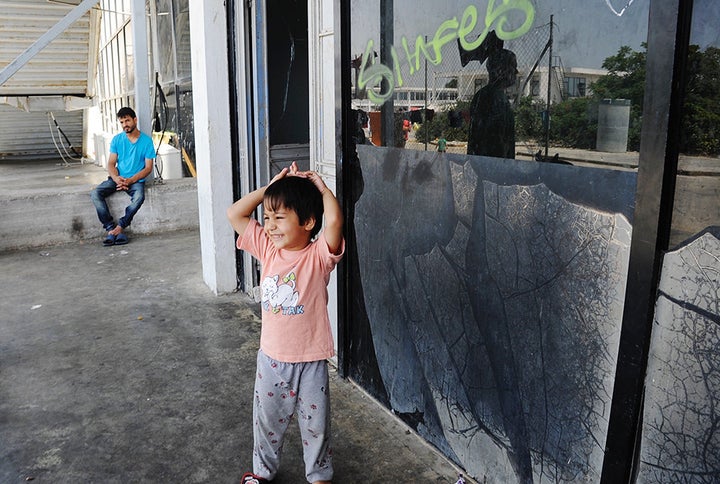 Giorgios Kyritsis, a member of parliament for the ruling Syriza party and the spokesman for the government's new coordinating body for refugees, said the government is aware of the conditions in Elliniko.
"The conditions are not good, but we are trying to make things better," he said.
Kyritsis reiterated the intention to get people out of the informal encampment and into state-run centers, but provided no details about a timeline.
The government has made empty promises to evacuate the Elliniko settlements numerous times.
The country was forced to enact massive spending cuts and tax hikes to repay emergency loans it has been receiving from European nations and the International Monetary Fund.
Finding resources to staff the refugee coordinating body, which the government created in April, has been a challenge, according to Kyritsis.
"Every aspect of our civil service is understaffed right now," he said.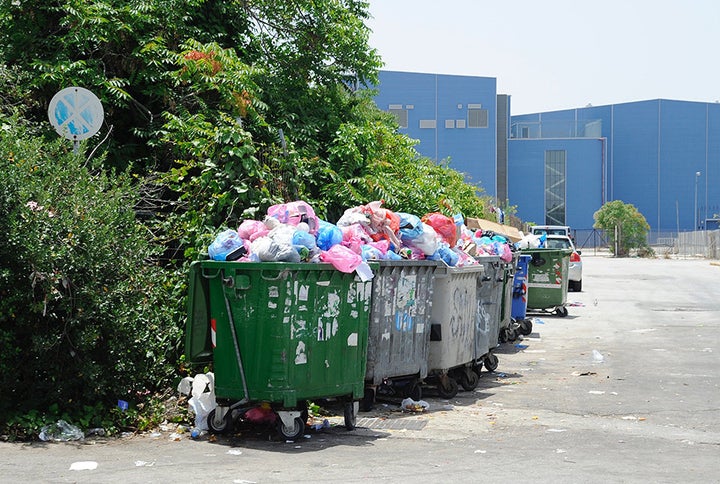 Thankfully, volunteers brave the heat and the stench to help fulfill basic needs.
At lunchtime, a volunteer from the Danish Refugee Council summoned Elliniko's squatters. Women lined up, waiting to pick up blue and red plastic bags containing prepared meals in containers.
Some fed their children right away and kept the rest for sundown, when they would be able to break their fasts.
Doctors Without Borders also runs a clinic at the settlement, providing vaccinations and psychological care. The organization has so far immunized all children in the camp between the ages of six months and 15 years old.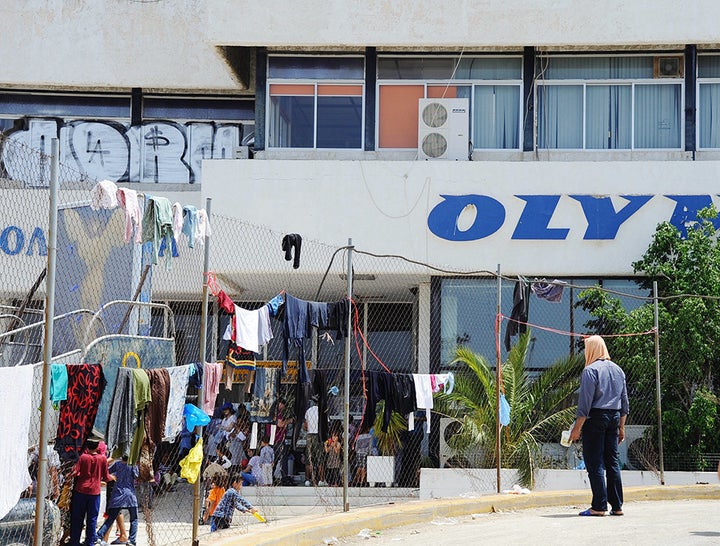 Camps in Greece, like Elliniko, were once all informal settlements where people were offered a pitstop to rest, have something to eat and change into dry clothes before continuing on their journey deeper into Europe.
Most, however, have now become the opposite of temporary. The EU-Turkey deal has left the approximately 57,000 refugees in Greece in total limbo. Unable to cross any borders further into Europe, they risk being sent back to Turkey if they don't apply for asylum in Greece.
Although arrivals to Greece had halted after the deal was passed, they appear to be picking up again with handfuls of people arriving on the island of Lesbos daily. And officials predict that there will be an uptick of refugees leaving Turkey in the wake of the attempted coup against President Recep Tayyip Erdogan's government.
If they do enter the Greek asylum system, their chances of actually being granted asylum are slim. The process is backlogged. Priority is still given to Syrians, leaving those from other countries in the lurch. Those who flee for economic reasons are sent to the back of the line.
Last month, Greece established a system intended to streamline the asylum process. One of Athens' two pre-registration sites happens to be at Elliniko.
So far, more than 15,500 people on Greece's mainland have received asylum seeker cards, which are valid for one year, UNHCR announced on July 1. They are now legal residents and can access basic services.
"The exercise will help to identify those eligible for family reunification or relocation," UNHCR spokesman William Spindler said.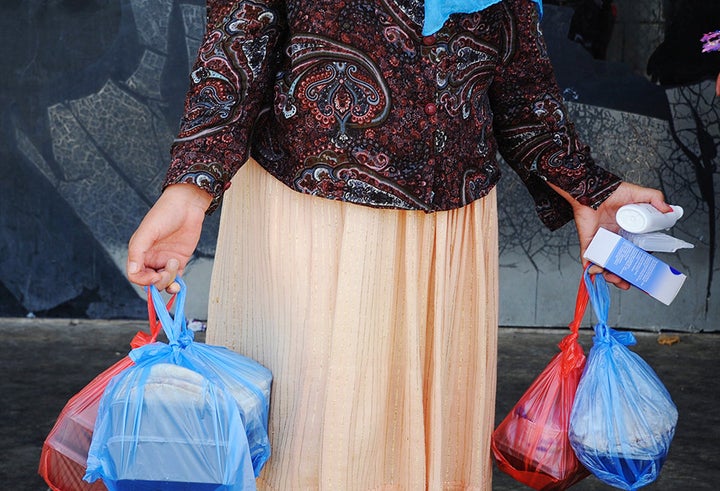 Kyritsis, the government spokesman, acknowledged the registration backlog, and said the government is working on it, but needs assistance.
Other European nations "should help us more," he said.
"They cannot understand the problem in its full extent," Kyritsis added. "It is a big European problem. We cannot handle it on our own."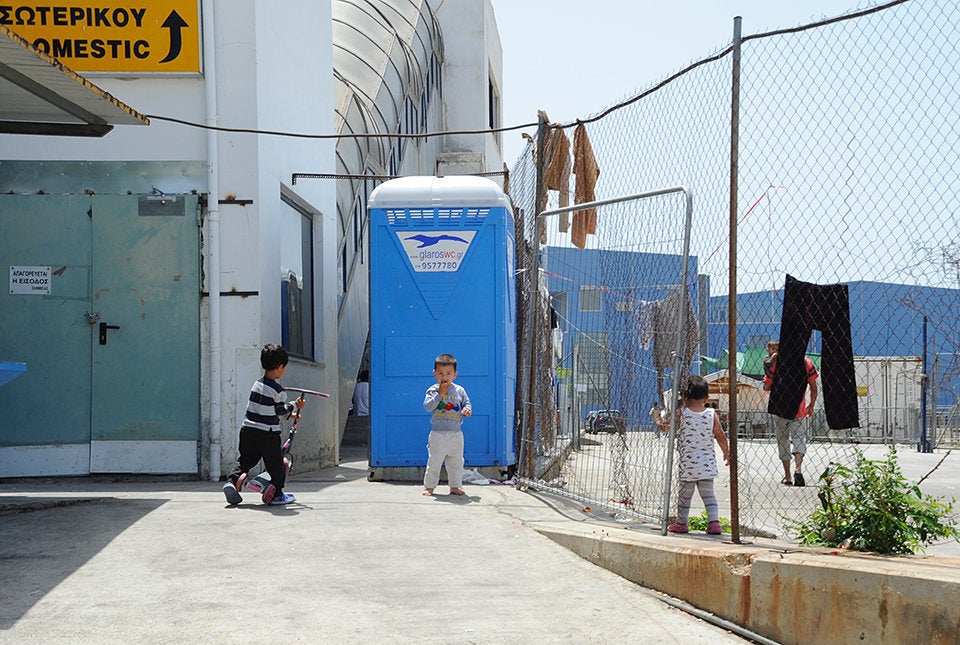 An Abandoned Airport Becomes A Refugee Camp
Popular in the Community