And yet, for every step forward, there seems to be one step back.
The Gap-owned workout brand Athleta, which carries up to a size 2X in its plus-size section, was recently called out for using straight-size models to advertise clothing available in plus sizes. Seems like it'd be a no-brainer (and considerably more shopper-friendly) if instead, they'd used women with body types that more closely match those sizes.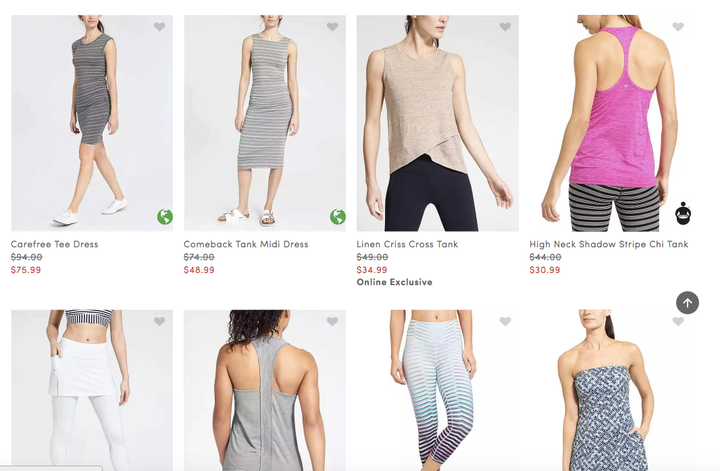 The story was picked up by sites like Allure and Revelist, and the attention seems like it's working. An Athleta spokeswoman told HuffPost Friday that the company is ready to make some "meaningful changes."
Maintaining that the brand strives to empower all women, the spokeswoman acknowledged there are things left to be desired in the company's efforts.
Inclusivity is core to who we are as a brand. That's why we consistently celebrate women of different shapes, sizes, ages, and ethnicities in our Power of She campaign, and across our cataloging, stores, website, and social media channels. That said, we're always trying to do more and we agree that there are places on our website where we can improve. It's really important to us and something we are working on right now. Our customers will start to see meaningful changes in upcoming seasons.
Actions speak louder than words, and we'll be waiting to see what changes Athleta implements moving forward. But we're thrilled to see the brand acknowledge that change is necessary in the first place, and we'll consider this a reminder that holding brands accountable for their choices is powerful, and can make a difference in empowering all women.