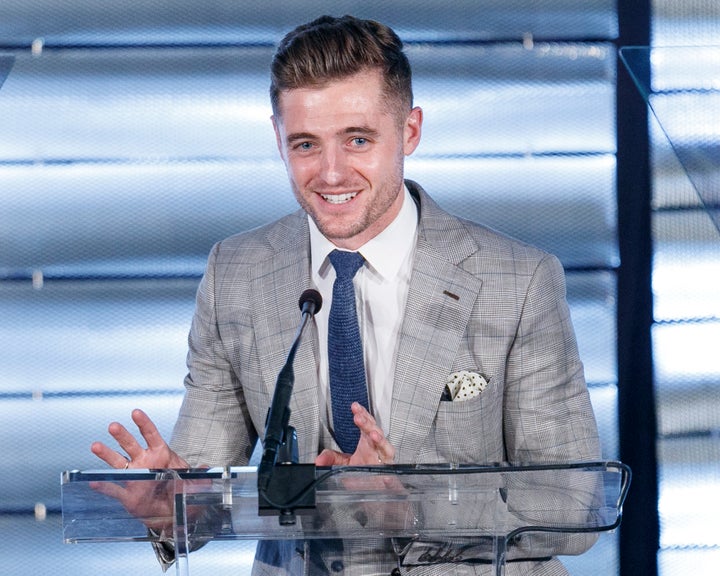 Over 55 athletes and Olympians released an open letter via Athlete Ally on Thursday slamming a Texas bill that would limit bathroom access and infringe on the rights of transgender people living in Texas.
The letter comes after the controversial SB6 passed the Texas state Senate and moved on to the House for consideration and includes notable athletes like openly gay Robbie Rogers and Gus Kenworthy and openly trans Aydian Dowling.
"As members of the athletic community, we're committed to upholding the very values that sport instills in each of us," a portion of the open letter reads.
"Values like fair play, equality, inclusion and respect. We believe that everyone should be afforded the same access, opportunity and experience both in sport and under the law. This is why we're joining together to speak out against Senate Bill 6 (SB6), and the dozen more anti-LGBT bills already filed, and the harm they would do to the state of Texas, to the transgender community, and to the sports we have come to know and love."
"Texas can choose to uphold the values of sport by rejecting SB6 and other anti-LGBT bills, and the negative impact they would have," the open letter continues. "These bills are answers in search of a problem that doesn't exist. SB6 isolates, excludes, and others the transgender community and exacerbates many of the issues transgender Texans already face. The only solution that embodies the spirit of sport is to expand equality by embracing diversity. That diversity is inclusive of the LGBT community and is why we hope you will do the right thing and reject these discriminatory bills."
Head here to read the open letter on Athlete Ally letter in full.
REAL LIFE. REAL NEWS. REAL VOICES.
Help us tell more of the stories that matter from voices that too often remain unheard.
BEFORE YOU GO
PHOTO GALLERY
48 Transgender Pioneers