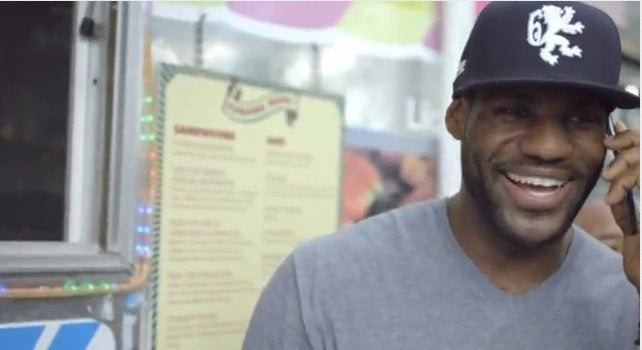 I recently watched ESPN's "30 For 30" documentary Broke, directed by Billy Corgen, which was certainly cathartic for someone in my shoes. As a financial and business advisor to approximately 50 professional athletes and entertainers -- from the NFL, NBA, NFL and MLB, to well-known musicians, actors and other entertainers, the documentary's subtitle really sums up my sentiment for these young men and women. "More money, more problems." -- Former NFL star Andre Rison
Broke digs into the psychology of men whose competitive nature carried them to victory on the field yet seemed to ruin them off the field. In my job, I have a figurative front row seat to watch the challenges these young people face when confronted with instantaneous wealth. After the broadcast of Broke, I spoke to a number of my athlete clients who watched the program. While I think Billy Corgen did an excellent job providing a snapshot of the general financial issues facing today's professional athletes, I thought it best to provide additional insight from both my viewpoint as well as the feedback I received from my athlete clients.
For a layperson to understand the challenges of sudden wealth, perhaps the best way to think of these athletes is as "genetic lottery winners." Many of these athletes come from lower to middle class backgrounds, where immediate and extended family members have ranged from needing government support via welfare and Medicaid to survive to the "working poor," where despite working one or more jobs 40 to 60 hours a week, their parents are barely able to make proverbial ends meet when providing for their children and loved ones. Then, one day, a professional sports franchise calls a young man's name in the annual amateur draft, and suddenly, people's general perception is that they become the first millionaire not only in their family, but in their entire neighborhood.
One client of mine, Jerrel Jernigan from the New York Giants, hailing from the small town of Eufala, Alabama, told me that the police had to shut down the streets surrounding his family's home after the 2011 NFL Draft because of the hundreds of people who showed up to celebrate with Jerrel and his family. While Jerrel's drafting by the Giants instantly places him in the top 5 percent of income earners nationwide, what most people don't realize is that he will only earn this level of income for 3 to 4 years. While many of the folks who showed up that day in April 2011 to celebrate with Jerrel, it also instantly places him and his immediate family in the cross-hairs of friends, extended family and neighbors who believe Jerrel is an instantaneous millionaire who can help them financially. Almost every day, I receive a phone call from clients like Jerrel, who have a cousin, parent, or friend from high school in need of financial assistance, believing that this athlete has an opportunity, or in some cases, an obligation, to support them with whatever is needed financially.
While nothing makes my job more enjoyable than being able to help an athlete client use their new found wealth to support their loved ones, it is a perpetual challenge to keep the support they want to provide within a functionally viable budget.
Recently, I had an NFL client call me in tears because his grandmother questioned his love for her because he was able to give her only $10,000 to help with back bills and other expenses, instead of the $15,000 she requested. In his grandmother's mind, she sees her grandson holding up that jersey in the newspaper with a subtitle outlining the maximum value of his contract. In reality, after taxes, agent fees and living expenses, the average draftee (outside of the first round) will have anywhere from $100,000 to $750,000 in savings if they play the averageof 3.5 years.
While an NFL player may in fact have a longer career than the average player, the reality is that most NFLers will be retired from professional sports long before their 30 birthday, and if you assume they will live to an age of 80 years old, that means that the $500,000 they may have saved will not support them and their families financially for the next 50 years. That's $10,000/year for 50 years.
There is an obvious disconnect between what people think these athletes make versus what they actually have in the bank. This leads to very difficult and unpleasant conversations with people these athletes genuinely care about, who seem shocked that the athlete cannot simply write any check to cover their personal needs.
Although a 27-year-old with $500,000 in the bank has an incredible head start financially, another major problem is the athletes' lack of preparation for life after sports. Because these athletes have trained their entire lives to make their professional sports dreams a reality, most have not had an opportunity to develop another skill set that will ensure their ability to earn a living when their pro career comes to an end and the savings they have by 27 often ends up being zeroed out within a few short years. Some of that financial peril is due to overspending, some of it is due to being overly generous with that player's loved ones and friends, but my argument is that the NCAA and the professional leagues players' unions don't do enough to prepare these young people for life after sports.
Growing up, my father always told me "I can feed you fish and you eat for a day. If I teach you how to fish, you eat for a lifetime." At my company, The Doman Group, we spend most of our time with these athletes on educating them about their money and enhancing their financial literacy. Their assets, which if invested conservatively (e.g. a 5 percent return on $500,000 would be $25,000) can certainly defray their living expenses after their career.
Most of the horror stories like the ones told in Broke can easily be avoided if the players colleges, players unions, agents and financial advisors spent more time preparing these talented athletes for life after sports, in the form of financial literacy courses and career fairs for those who understand that they will be known as an ex-pro athlete far longer than they will be known as a current pro athlete.
This past year, NBA client Landry Fields of the Toronto Raptors spent many hours in my New York offices discussing industries he may be interested in after his NBA career ends. Landry also asks for literature to learn more about his investments and the reasons behind our strategic preservation and growth of his assets. Landry wants "to understand his money," which is critical when you didn't major in finance or have a mentor growing up to teach you the basics of budgeting, investments and retirement planning. This offseason, Landry will be interning to learn a new business, not because he will need to work after sports for financial reasons, but because he doesn't define himself simply as a "pro athlete." Instead, he views himself as a man who is in this chapter of life earning his living as an NBA player, but understands that there are many more chapters left to be written in his proverbial story after his basketball career.
NFL client E.J. Wilson, recently spent time interning at The Doman Group learning more about his portfolio, his financial plan/budget and deciding which career path he will embark on starting now -- not after the paychecks stop. Another client, San Diego Chargers star running back Ryan Mathews, schedules weekly calls with my office to discuss his budget and expenses, comparing our savings goals versus his actual spending. While Ryan is an exception to the rule about the average pro athlete (Ryan was the 12 overall pick in the 2010 NFL Draft), he is already preparing for life after football by abiding to what I call a "sustainable budget." The idea is simple -- create a budget that takes into account all expenses -- including helping family and loved ones -- that can be sustained after his sports career is done by creating a combination of realistic investment income plus earnings from their next career so that they are not living off their savings.
The truth is simple: For every LeBron James or Peyton Manning, there are thousands of athletes who will never become millionaires from their sports careers. With that said, earning these sums in their early twenties gives these athletes a figurative financial head start that very few, if any Americans have an opportunity to achieve long before their 30 birthday. If the colleges, players unions and leagues, who make BILLIONS from the efforts of these pro athletes, spent more time preparing these players for life after sports, I am certain there wouldn't be a need for a sequel to Broke.
Mark S. Doman is the CEO of The Doman Group, a private wealth and business advisory practice that caters to high net worth individuals and their families, including those in the worlds of sports and entertainment.
Related
Popular in the Community