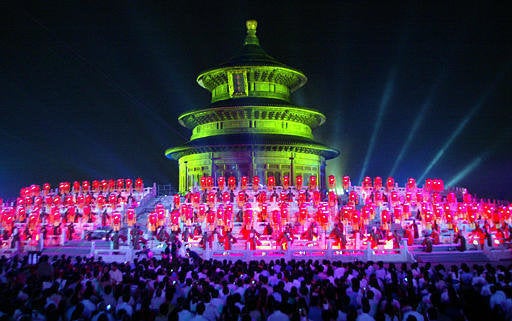 A member of the U.S. Olympic diving team was disqualified from competition today when it was learned that he did not have a sufficiently compelling human storyline to exploit on the NBC telecast of the worldwide sporting event.
Tracy Klujian, the expelled diver, was not raised by a single mother, never had a career-threatening injury, and did not overcome a personal tragedy of any kind before making the Olympic diving team, U.S. Olympic officials revealed today.
"Had Tracy been involved in an organ donation, as either a donor or a recipient, that would have been acceptable to us," a diving team spokesman told reporters. "However, he was not."
According to sources close to the diving team, Mr. Klujian had concealed the fact that he comes from an intact middle class family who never lost their home to a flood, tornado, or typhoon.
But what may have sealed Mr.Klujian's doom, sources said, was his utter lack of a gravely ill family member to win a medal for.
"Tracy did his best to hide his background from team officials," one source said. "But when the truth came out, he was finished."
Speaking to reporters in Beijing, NBC Sports chief Dick Ebersol was even less charitable, terming Mr. Klujian's actions "a reprehensible betrayal."
"We do our best to check out all of the athletes to make sure that their backgrounds are full of compelling human drama, but we can't catch everything," Mr. Ebersol said. "This is a case of one really bad guy exploiting the system."
Andy Borowitz is a comedian and writer whose work appears in The New Yorker and The New York Times, and at his award-winning humor site, BorowitzReport.com. He hosts "Countdown to the Election, with special guests Joy Behar (The View) and Jeffrey Toobin (CNN, bestselling author of "The Nine") at the 92nd Street Y in NYC on October 22 at 8 PM. Student tickets half-price. For tickets go to 92y.org.
Popular in the Community