It seems odd that the author of a book titled Athletes Among Us doesn't think it's about sports. Instead, says photographer Jordan Matter, his new project highlights athletes as a "physical representation of dedication," so much so that "even when athletes are not competing, they are living and breathing their passion."
The photos show athletes being athletes in everyday scenarios, to humorous effect. In one photo, an NFL free safety goes grocery shopping; in another, a gymnast dangles precariously from a street sign while pedestrians pass below, totally unaware of the spectacle.
Matter's previous work, bestseller Dancers Among Us, featured a similar imagining of dancers going through their daily schedules, just like the rest of us -- only much more gracefully.
Says Matters of athletes, "They playfully remind all of us to pursue our objectives tenaciously; to never give up and to keep striving for excellence, no matter what path we've chosen."
In an email to The Huffington Post, Matters added that a portion of the proceeds from Athletes Among Us will be donated to charities that benefit children.
PHOTOS from Athletes Among Us: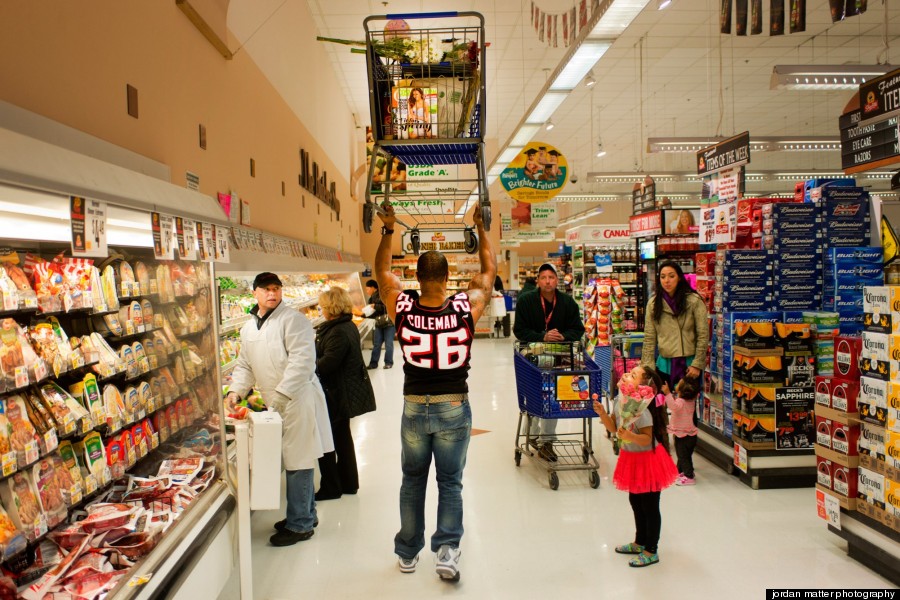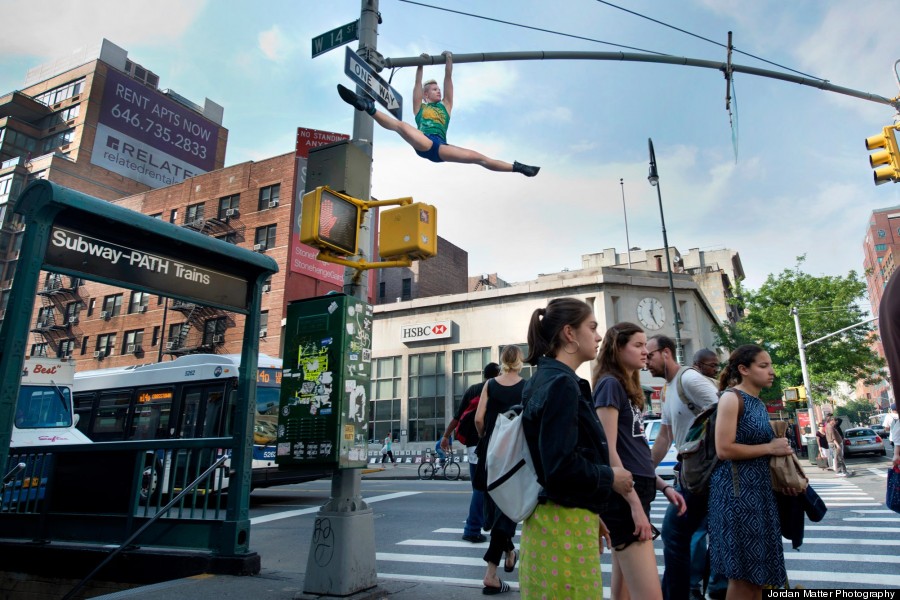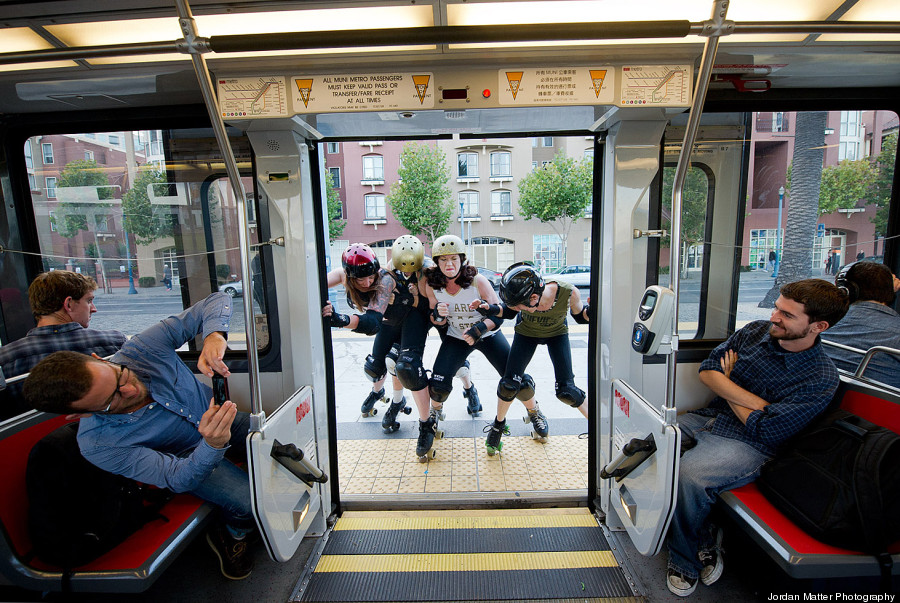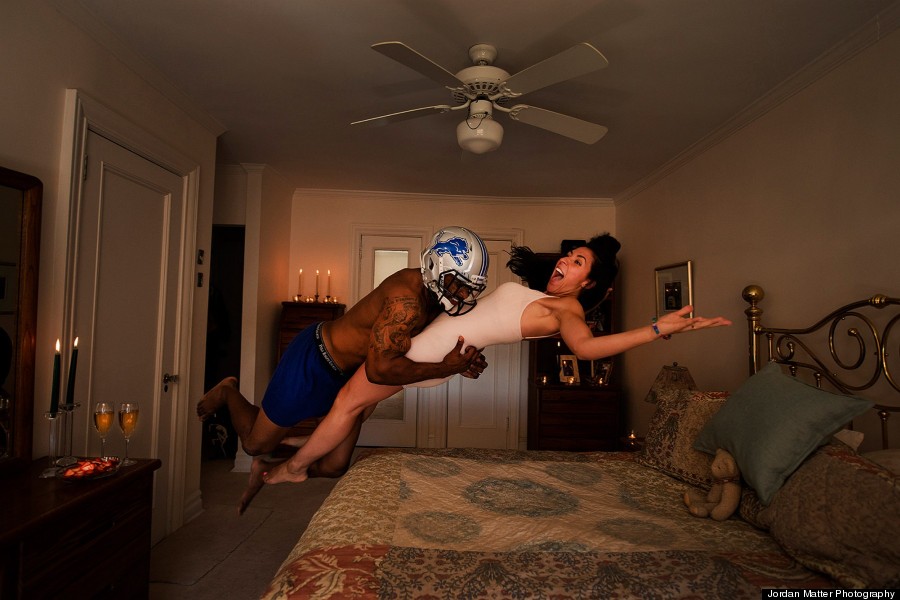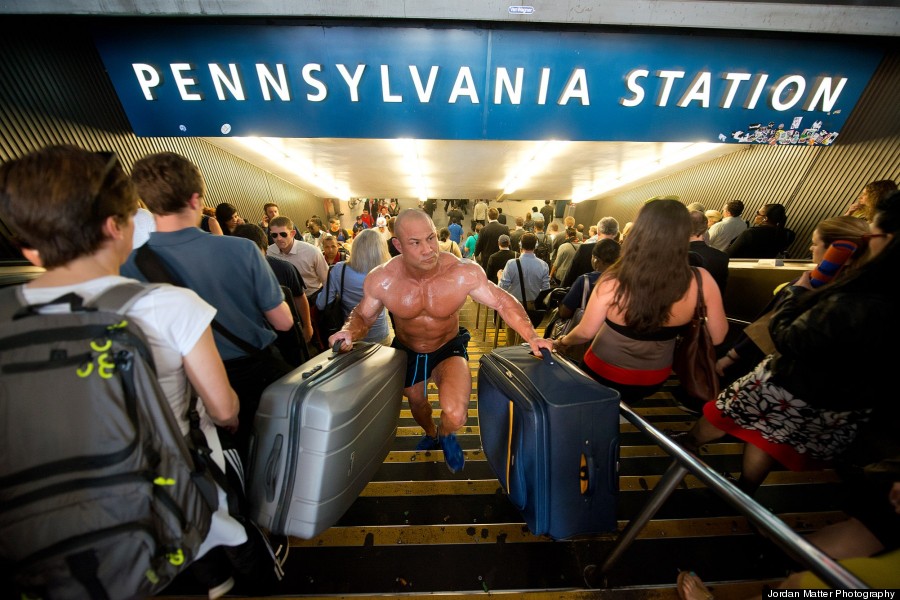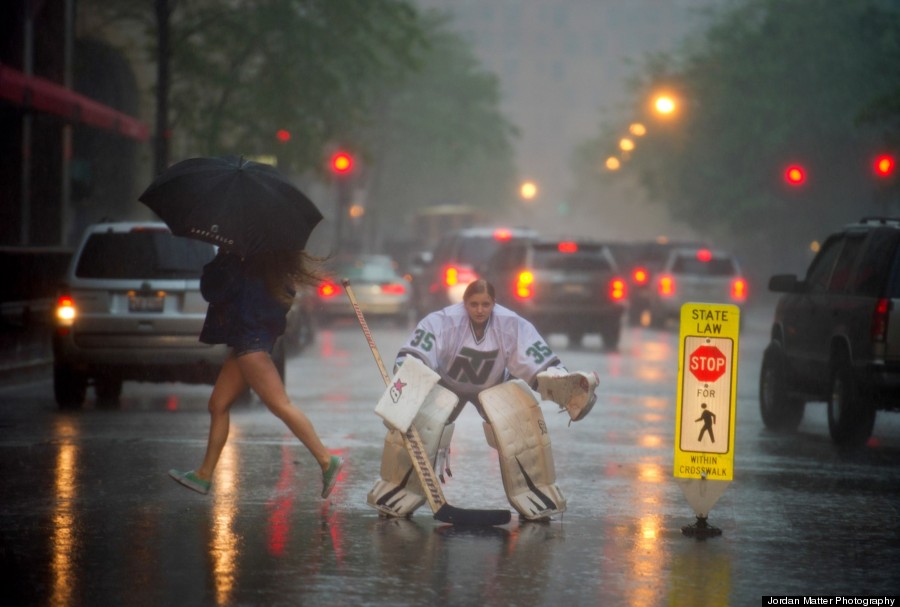 Related
Popular in the Community