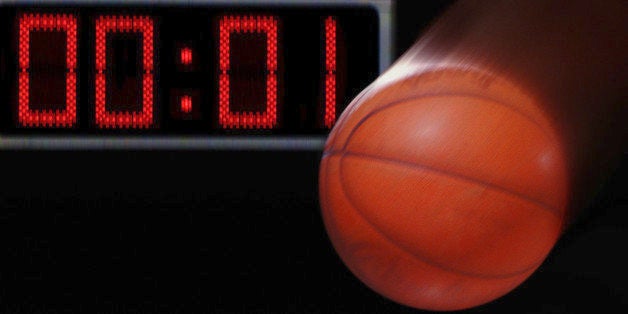 They spend countless hours practicing and competing, but all it takes is one moment to dash hopes of a gold medal, a championship trophy or a personal record. Whether they swear by visualization or meditation, chances are the athletes who are truly at the top of their game have at least one mental trick up their sleeves. And, according to a small new study, that could be the difference between a gold medal and a bronze.
The research, presented this week at the annual meeting of the British Psychological Society, observed 18 young adults while they performed in one practice and one competition. During competitive sessions, the athletes scored higher on measures of anticipation and coordination, as well as on measures of anxiety. This worry was found to be most detrimental to the athletes "during the more physically intensive parts of the competitive trials," according to a press release, "indicating that cognitive anxiety is a decisive factor in performance failure."
In other words, the more you worry you might choke, the more likely you are to do just that.
According to study author Michael Duncan, Ph.D., associate head of the department of applied sciences and health at Coventry University in the U.K., this wasn't the "butterflies in the tummy" type of anxiety many of us are familiar with, but a more concrete fear of failure. "Our research indicates that heightened cognitive anxiety, brought on by the competitive scenario, really does affect performance abilities in physically active people -– and the same is likely to apply even for trained athletes," he said in a statement.
Previous research has examined the effects of concentrating too hard on athletic performance, but the current research is the first to measure anticipation and anxiety during the athletic performance rather than afterward, according to Duncan. As such, the results "strongly support" what's known as catastrophe theory, a popular sports psychology idea that suggests stress, anxiety and worry negatively affect athletic performance, he said in the statement.
"There is something poignant about this deconstruction of choking," Jonah Lehrer wrote for the New Yorker in 2012, when reporting on earlier catastrophe theory research. "It suggests that the reason some performers fall apart on the back nine or at the free-throw line is because they care too much.... The simple pleasures of the game have vanished; the fear of losing is what remains."