Sports are regarded as tough in our culture, and mental health complications are often seen as a contradiction to that narrative. But the fact is that one in five American adults experience a mental health issue in a given year. Mental illness doesn't choose who is affected based on a person's circumstances. That means athletes are just as susceptible as anyone else.
Here are just a few athletes who have publicly discussed and stood up for mental health:
1. "Everyone is going through something that we can't see ... Mental health is an invisible thing, but it touches all of us at some point or another." ―Kevin Love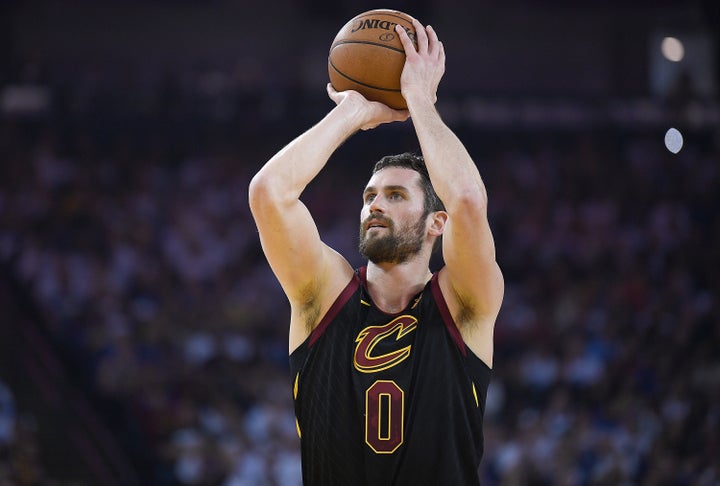 In a moving essay for The Player's Tribune, NBA star Kevin Love detailed his personal experience with panic attacks and therapy, and discussed why everyone should take mental health seriously. He stressed that "everyone is going through something we can't see," and called for more compassion for psychological well-being.
"Mental health isn't just an athlete thing," Love wrote. "What you do for a living doesn't have to define who you are. This is an everyone thing. No matter what our circumstances, we're all carrying around things that hurt — and they can hurt us if we keep them buried inside. Not talking about our inner lives robs us of really getting to know ourselves and robs us of the chance to reach out to others in need."
2. "When I'm too anxious, I lose matches." ―Serena Williams
Confidence on the tennis court isn't always the reality. Serena Williams revealed in a piece for Vogue that her daughter Alexis Olympia helps ease her anxiety, which often used to impede her performance on the tennis court.
"When I'm too anxious I lose matches, and I feel like a lot of anxiety disappeared when Olympia was born," Williams said. "Knowing I've got this beautiful baby to go home to makes me feel like I don't have to play another match."
3. "We need to accept that mental illness is a disease — and like any other disease, it needs stronger research, early screening and treatment, especially for young people." ―Brandon Marshall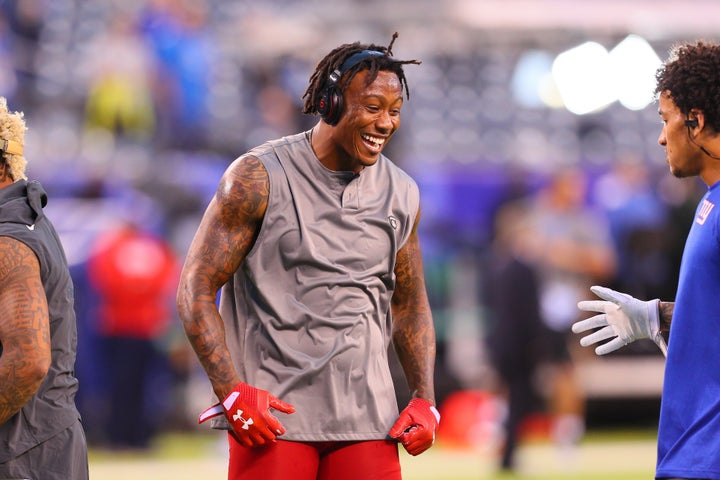 In a piece for HuffPost, Marshall talked about his condition and why doctors and patients need to take mental illness seriously, saying it's like any other condition and needs "stronger research, early screening and treatment, especially for young people." Marshall also discussed his mental health and how being in the NFL can help bring awareness to the issue in a 2017 essay for The Players Tribune.
"I decided that I wasn't going to remain silent. I had the revelation that it was my purpose to help bridge the gap in the mental health community, and football was my platform to accomplish that," he wrote in The Players Tribune. "I didn't just feel like it was my obligation. I knew, without a doubt, that it was my purpose."
4. "We're not gods. I'm human just like everybody else." ―Michael Phelps
Olympic gold medalist Michael Phelps has been candid about his experience with depression, both during swimming training and outside of it. In an interview with USA Today, Phelps discussed the importance of creating a dialogue around mental health, especially for athletes who often feel like talking about it makes them weak.
"It's good for athletes to be open about who they are and for people to see we're far from perfect," Phelps said. "We're not gods. I'm human like everybody else."
5. "You feel like because you're not happy — when you should be happy — that you're hurting people around you and a burden." ―Imani Boyette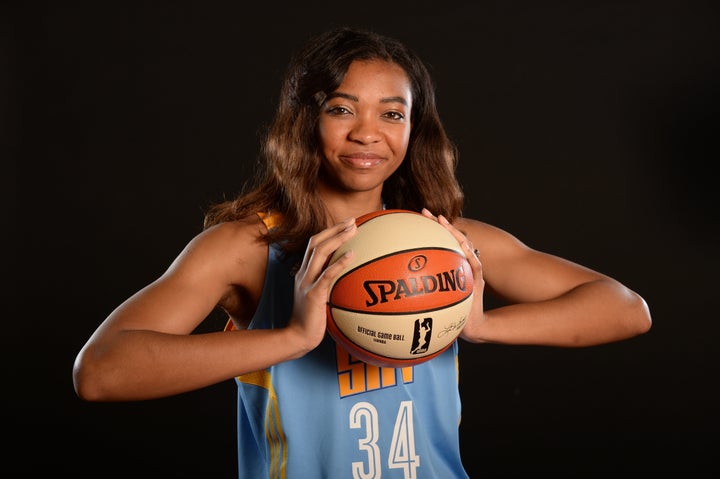 WNBA star Imani Boyette opened up about her experience with depression and self harm in an interview with USA Today, saying that the illness has a way of making you believe life would be better if you didn't exist.
"You feel like because you're not happy — when you should be happy — that you're hurting people around you and a burden," she said.
"What people don't realize about suicide is that it's like you're brainwashed. None of my attempts made sense, but it feels like the perfect answer to make the pain stop in the moment," she continued. "You think it will all be better if you can just disappear."
6. "It's a stigma where it's seen as a weakness. When you bring it to light, a lot of people in this world have it." ―Lane Johnson
Philadelphia Eagles offensive tackle Lane Johnson opened up about mental health in an interview with ESPN following a story about his teammate Brandon Brooks, who revealed that he was dealing with severe anxiety. The discussion came right before the Eagles' big Super Bowl game ― and eventual championship win ― in 2018.
7. "I think as an athlete we're taught that if we can push through anything we can make it wherever we want to go, and we're always told to not ask for help." ―Allison Schmitt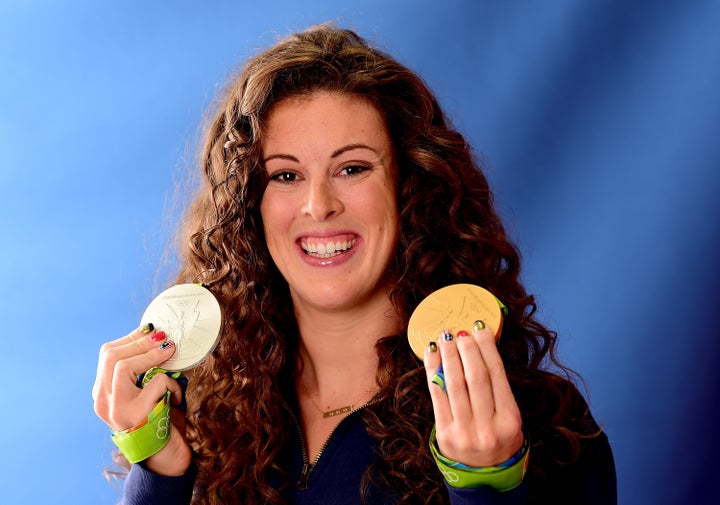 Olympic swimmer Allison Schmitt, who scored multiple medals in the 2016 summer games, lived with depression. She previously told HuffPost she felt like she couldn't ask for support because of the shame surrounding mental health issues.
Schmitt said that the condition ― and keeping it a secret ― negatively affected her performance in the pool. She sought treatment from a psychologist to manage her depression early in 2015.
Related
Before You Go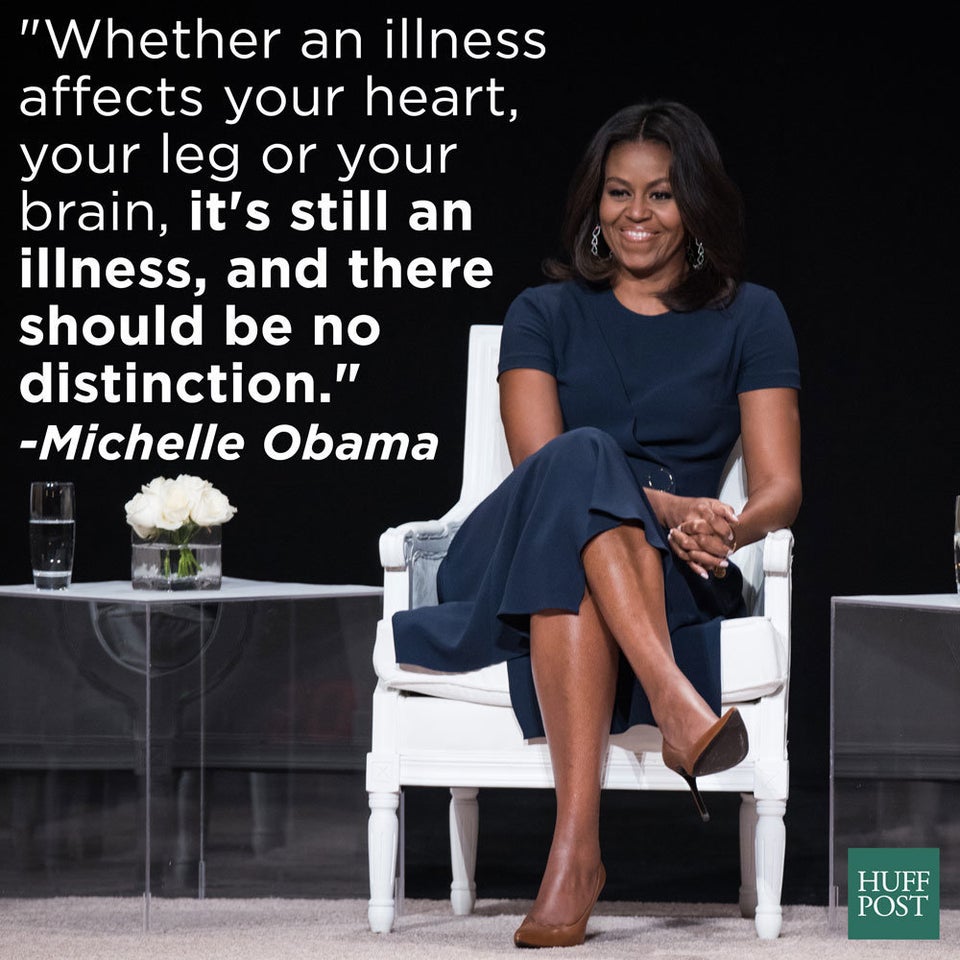 Celebrities On The Importance Of Mental Health