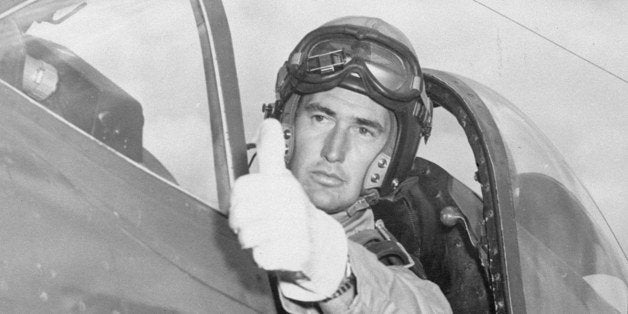 True heroism is not measured in touchdowns. Profound courage is not displayed by limping into Game 7 of the NBA Finals. Real sacrifice isn't something that advances a runner in a baseball game. But that doesn't mean that real heroes have not graced the World Series or been cheered in arenas and stadiums across the United States.
From Hall of Fame baseball legends like Ted Williams and Bob Feller to former NFL player Pat Tillman, there have been dozens of standout American athletes who left behind adoring crowds and traded in uniforms meant for games for ones that meant something much more.
"Combat is an experience that you never forget. A war teaches you that baseball is only a game, after all -- a minor thing, compared to the sovereignty and security of the United States," Feller later wrote for Military.com: "I once told a newspaper reporter that the bombing attack we lived through on the Alabama had been the most exciting 13 hours of my life. After that, I said, the pinstriped perils of Yankee Stadium seemed trivial."
Here are 11 of the many athletes who risked -- and, in some cases, lost -- their lives to join the U.S. armed forces and serve their country.
REAL LIFE. REAL NEWS. REAL VOICES.
Help us tell more of the stories that matter from voices that too often remain unheard.