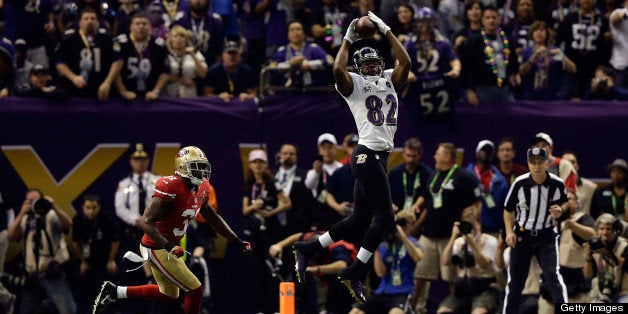 It's 105 degrees in a yoga studio in New York, and Joe Johnson is in one of 26 possible set stretching poses.
Johnson, a six-time NBA All-Star, is doing bikram yoga four hours prior to the Brooklyn Nets' tip-off. Despite logging tens of thousands of minutes in the NBA, the 31-year-old claims the yoga sessions leave him rejuvenated and refreshed.
"It's pretty strenuous as far as a workout," he told The Huffington Post. "It loosens me up, actually. If we have to be at the gym at 5:30, I'll go about 3 and I get out at 4:30. I go straight to the arena. I'll already be loose and ready to go. It's very relaxing. I've never meditated before, or anything of that nature, but when I started doing bikram, it just kind of goes with [it]. I found myself meditating and really relaxing and clearing my thoughts."
Kent Katich is currently the yoga coach of the Los Angeles Clippers and a founder of All Sport Yoga. In 2010 he was dubbed the "yoga guru of the NBA" by ESPN. He remembers a time not too long ago when athletes weren't as open as Johnson to the benefits of the practice.
"Commercials and images of women in tights doing hyperflexible positions or Indian images of chanting initially kept athletes at bay," Katich said via email. "But in today's society, young people are able to research and obtain tons of information extremely quick."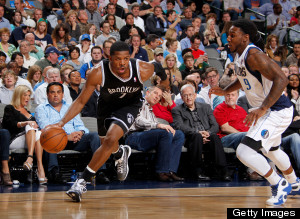 Six-time NBA All-Star Joe Johnson tells HuffPost that he does bikram yoga on game days. (Getty Images)
Professional athletes are turning to yoga with hopes of improving flexibility, recovery time and, perhaps, prolonging their careers. Yoga advocates also believe the practice presents a helpful option to relieve the mind and body from the toll of an incessant travel schedule and the physical demands of being a pro athlete.
Three-time Pro Bowl running back Steven Jackson, who practices yoga once a week, is one member of this contingent.
The league's active rushing leader at age 29, Jackson just inked a three-year contract with Atlanta. With the average NFL career estimated to last from close to six years (NFL Commissioner Roger Goodell's figure) to just three (according to NFL Players Association Executive Director DeMaurice Smith), Jackson has missed only two games over the past four seasons and only 13 in his career.
"It keep the limbs limber," Jackson told HuffPost. "It's a form of mediation, too. I feel good when I stretch, especially after traveling so much."
"Initially, the athletes approached it from the view of improving their bodies, which makes sense," Katich explained. "But more and more lately, they're embracing the mental aspect of it: concentration, discipline, focus, calmness, breath awareness, meditation, clarity."
Baltimore Ravens wide receiver Torrey Smith turned to yoga for its physical benefits, such as improved flexibility, but has found himself embracing its mental benefits as well.
"Yoga is hard," said Smith, who practices yoga two or three times a week in the offseason. "It is some kind of workout. It's helped a lot. I've definitely benefitted from the mental aspect of it."
"Yoga and other types of mind-body exercise have multiple benefits (cognitive, emotional, physical, spiritual)," said Dr. Christina A. Geithner, the chair of the Department of Human Physiology at Gonzaga University. "Emotional benefits include calming and stress reduction; reduced anxiety, depression and pain; improved self-esteem and self-efficacy; elevated mood; and enhanced sense of personal control and well-being ... [Yoga] offers opportunities to develop strength, balance, coordination, body awareness, flexibility, and focus."
Calling all HuffPost superfans!
Sign up for membership to become a founding member and help shape HuffPost's next chapter