A Detroit-area high school has suspended an honors student for the rest of the school year over a pocketknife the student says she had by accident.
Atiya Haynes, 17, was caught with the pocketknife at a homecoming football game in late September at Annapolis High School in Dearborn Heights, Michigan. School officials were searching the bags of female students exiting the restroom after a security guard claimed to have smelled marijuana nearby, according to local outlet WXYZ-TV. When officials searched Atiya's bag, they found no marijuana, but did find a small knife.


The knife found in Atiya's purse.
Atiya says she did not realize the knife was in her bag. Her grandfather had given it to her over the summer, urging her to carry it for protection when riding her bike through dangerous neighborhoods to her lifeguarding job, according to MLive.
Atiya, an Advanced Placement student, was originally expelled from Annapolis High following the incident. However, on Monday, the school board rolled back her punishment, albeit slightly. Atiya is now suspended for the rest of the year, but will be allowed to take online classes and graduate with her class in 2015, reports local outlet WJBK-TV.
Attorneys from the American Civil Liberties Union came to the teen's defense at a school board meeting last week, asking for an exception to a state zero-tolerance law that imparts harsh penalties on students caught with weapons, says Slate.
In an open letter to the District 7 Board of Education, published Oct. 6, Atiya wrote that the zero-tolerance policy perpetuates the school-to-prison pipeline.
"These policies disproportionately target pupils with impoverished histories of abuse, neglect, or learning disabilities," wrote Atiya. "Due to the No-Tolerance Policies, there have been severe punishments imposed on many students including myself, regardless of circumstances."
School district Superintendent Todd Thieken defended the decision to The Huffington Post. He noted that the district tries to avoid suspending students and has a number of positive intervention programs in place. He added that in this case, officials tried to give Atiya multiple options.
According to Thieken, Michigan law requires schools to "automatically bring a student to the school board for an expulsion hearing if they're found with a dangerous weapon."
"That being said," Thieken continued, "when [Atiya] was brought to the school board, the school board deliberated for a great length of time as to what the punishment should be. We do that with everything."
"She did violate the school code," he added. "But there were circumstances so that she did not receive an expulsion."
Notably, Atiya does not live in the neighborhood where she attends school. According to Slate, she would travel daily to Dearborn Heights from her Detroit neighborhood for better educational opportunities.
In her open letter, Atiya noted that she is from an area "notoriously known for gang violence."
"I've carried mace in the past in case of emergency, but it wasn't until I started riding my bike to the Dearborn Civic Center where I'm a lifeguard, which is an hour commute (biking), that my grandfather handed me a pocket knife," she wrote. "I hesitated at first because I would never want a knife to be a resort, then I remembered hearing about recent attacks at a local park that I had to pass."
"I can't believe that ... No empathy. Put your child in this situation," she said. "Every time you forget your keys to your house, think of me. Think of this honest mistake. I'm a human being. I'm 17 years old. It's disgusting that you can sleep at night knowing that you can potentially ruin somebody's life."
Thieken took a different view of the potential long-term effects of the board's decision.
"I think that we were able to do things that met the needs from both sides, if you will," he told HuffPost. "We were able to uphold the school code of conduct, and at the same time, I think we were able to understand the needs of the students who receive an education and allow [Atiya] some alternative options, instead of this being a major life-altering event."

Support HuffPost
The Stakes Have Never Been Higher
Before You Go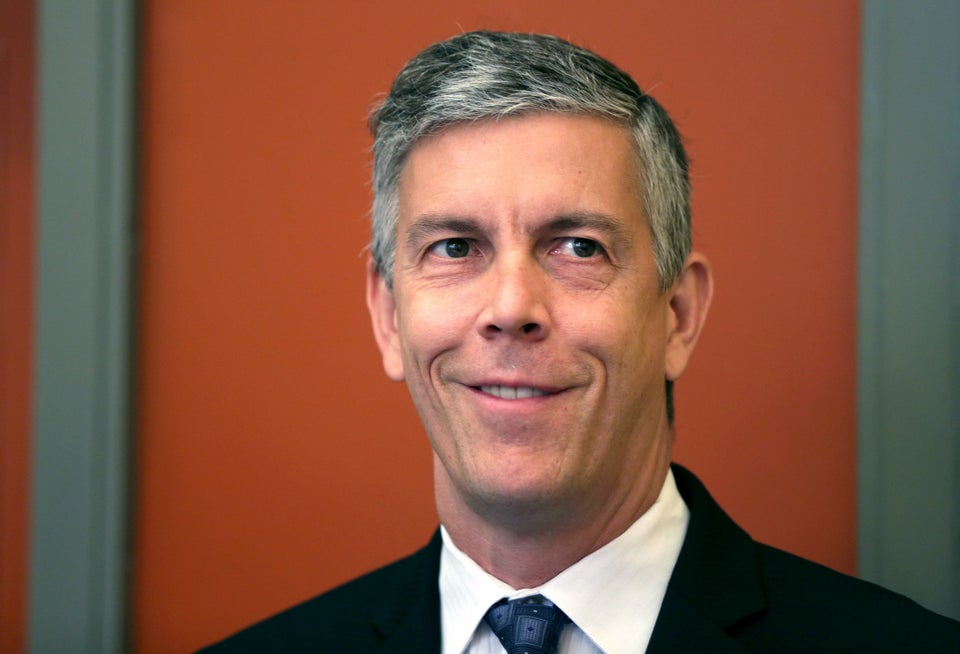 Education Leaders Who Have Never Taught
Popular in the Community