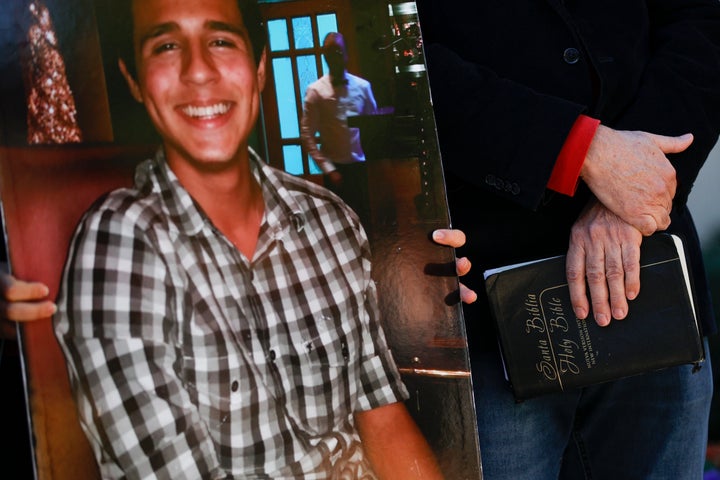 An activist protesting the planned creation of a police training center in the Atlanta forest was shot by police at least 57 times, according to a newly released autopsy.
Manuel Terán, 26, was among dozens of people protesting at the intended site of the new facility ― dubbed "Cop City" by critics ― when they were fatally shot in January. Terán, who also went by the nickname Tortuguita, was nonbinary and used they/them pronouns.
DeKalb County released results of the autopsy on Wednesday, revealing that Terán had at least 57 gunshot wounds in their body, including their hands, torso, legs and head.
Police have maintained that Terán fired on officers first, but the new autopsy reveals there was no gunpowder residue on Terán's hands.
In March, lawyers for the family of Terán announced that an independent autopsy revealed that Terán had their hands raised when they were shot. But the DeKalb autopsy stopped short of confirming that detail.
"There are too many variables with respect to movement of the decedent and the shooters to draw definitive conclusions concerning [Terán's] body position," the autopsy says.
There is no body camera footage of Terán's killing. The DeKalb County Medical Examiner's Office has ruled Terán's death a homicide.
Related
Popular in the Community