One is poised to be the league's MVP. The other is possibly the best receiver of his generation.
When we think about the Atlanta Falcons in Super Bowl LI, we think about a high octane, explosive offense. Even Las Vegas has set the over/under at 57.5 ― undoubtedly due in large part to Tom Brady and the Patriots' own offensive prowess ― the highest total in Super Bowl history.
But somewhat unexpectedly, it has been Atlanta's defense that has served as an anchor for the team.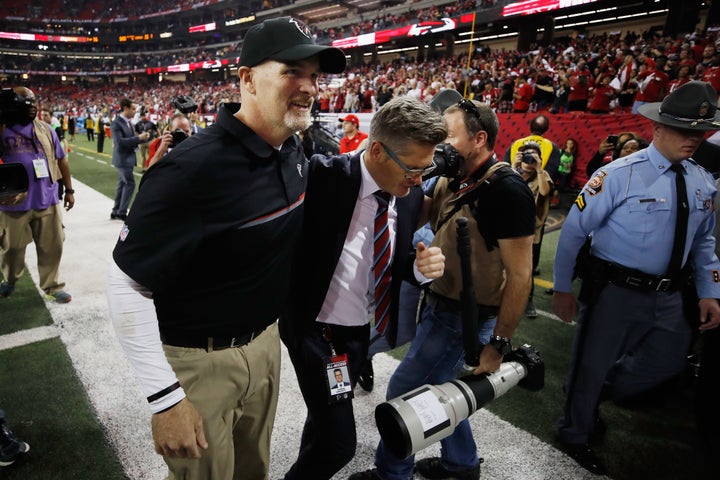 To understand why, we must first go back to one of the best coaching moves of the season.
Dan Quinn, the second-year Falcons head coach, swallowed his ego and decided that he could no longer strictly employ a Cover 3 defense, the same defense with which he helped the Seattle Seahawks capture Super Bowl XLVIII. While some coaches reject change and believe personnel should adapt to their philosophy, Quinn ― leading from the sidelines with a level of positivity not often seen in this league ― did the opposite. The 46-year-old opted for man coverage, not as the be-all and end-all for his defense, but as a way to complement his Cover 3 zone concepts.
Ironically, the change was triggered by Atlanta's 33-32 Week 8 win over Green Bay. Aaron Rodgers feasted on the zone for most of the game, amassing nearly 250 yards and four touchdown passes. The Falcons failed to get off the field time and time again, particularly on third down, a surefire way to lose games in this league. Interestingly enough, it wasn't that Quinn's defense wasn't capable ― it just wasn't running the right system.
Without question, the Falcons' defensive strengths are speed and tackling (two of the reasons why I highlighted them as unheralded championship contenders in October). Man coverage is one way to effectively maximize such strengths.
Second-year cornerback Jalen Collins and hard-hitting undrafted rookie free agent Brian Poole aren't yet shutdown corners, but both have become physical and deft in coverage, deploying complex concepts and skipping the normal growth curve of young players. Remember, too, that the pair has been pressed into action following the November announcement that Desmond Trufant ― arguably the best cover man in pro football ― would be sidelined the remainder of the season with a torn pectoral.
Better yet, Atlanta features one of the league's premier lines of defense in playmaking safeties Ricardo Allen and bruising standout Keanu Neal ― a clone of Kam Chancellor, whom Quinn hopes to model after.
Neal's five forced fumbles lead all rookies, and his 106 tackles are second. Then there is the matter of outside linebacker Deion Jones, the rangy second-rounder out of LSU. Jones leads all rookies with 108 tackles and is tied for first with three interceptions, two of which have gone for touchdowns (also ranking first).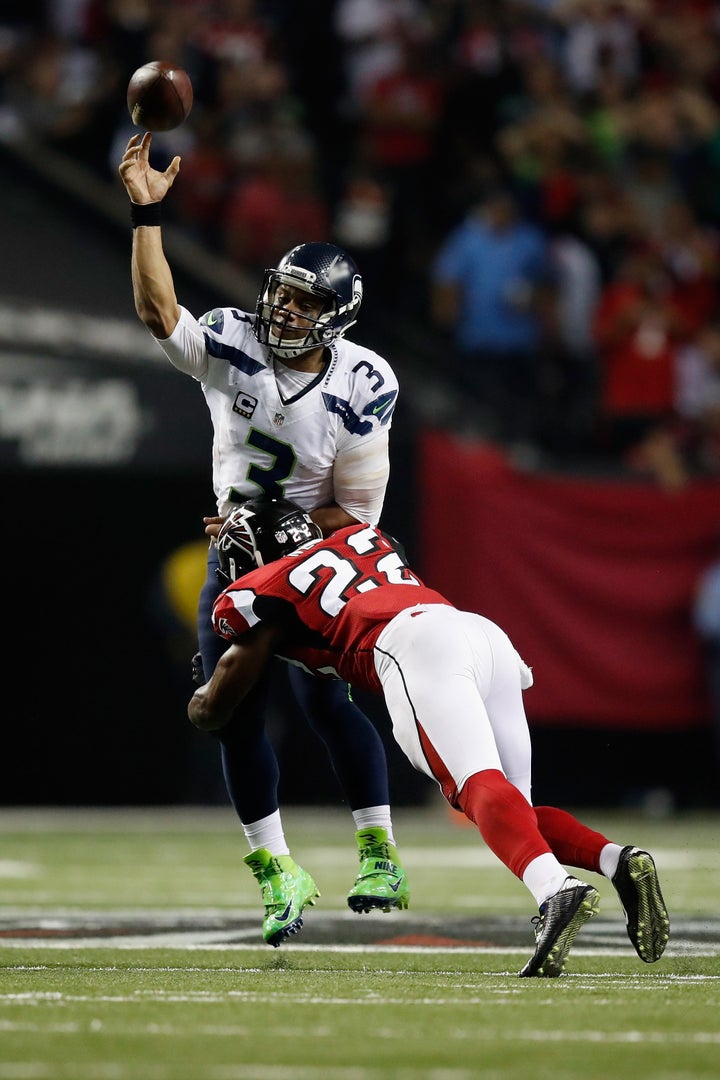 Moreover, because the Atlanta pass rush is so dangerous, the secondary has not been tasked with covering as long. Don't forget that the Falcons rank third in the NFL in quarterback hurries and feature the game's top sack man, First-Team All-Pro selection Vic Beasley Jr. (another second-year home-run pick by General Manager Thomas Dimitroff), off the edge.
Naturally, the results for Quinn's altered defense have been staggering, making it the unsung hero for the NFC champs.
Since their midseason bye week, Atlanta has rattled off seven victories in eight games, surrendering only 20.5 points per matchup, to go along with a healthy 17 sacks and 16 forced turnovers. The scorching hot Packers, for example, only managed 21 points on two turnovers and two sacks, failing to even get on the scoreboard until 9:19 left in the third quarter, the longest it took a previously untouchable Rodgers to score all year.
Quinn offered these thoughts on his rapidly improving defense, following his club's 23-point thrashing of Green Bay in the NFC Championship: "The more that you play together, and you gain experience together, the faster you can play."
"We're playing faster now than we did earlier in the season," he continued. "Our speed hasn't changed in terms of lowering our 40 times, but because of our communication, because of our style and attitude that we're able to play with, we're able to play faster."
Click here to watch my latest on the NFL Network discussing the Falcons.
Popular in the Community