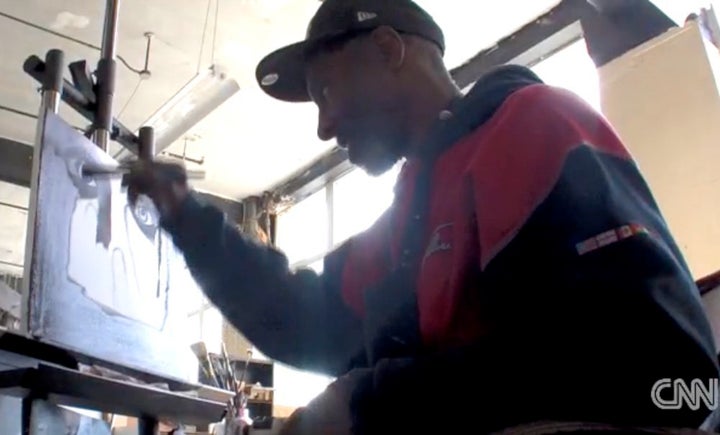 At one Atlanta homeless shelter, canvases, paint and brushes are among the most important resources available.
Inspired by the artistic interests of executive director Anita Beaty, the Metro Atlanta Task Force for the Homeless provides an art studio for homeless men and women, CNN reports.
"It gave me an outlet, I didn't think about being homeless, I didn't think about where I'm going to eat at," says [artist Greg] Walcott.
In addition to creative expression, the studio also has a tangible impact on improving the artists' lives.
According to CNN, the program can also help provide a source of income for participants, who sell paintings to local churches, art lovers and passerby. The homeless artists can keep 80 percent of the money from the sale of their work, with the remaining percentage going back to the shelter to buy art supplies.
Related
Popular in the Community