The Atlanta Journal-Constitution has issued another apology, in print this time, following the racist tweet sent on Wednesday. In case you missed it, here's the tweet:

AJC released this apology in their print edition on Thursday: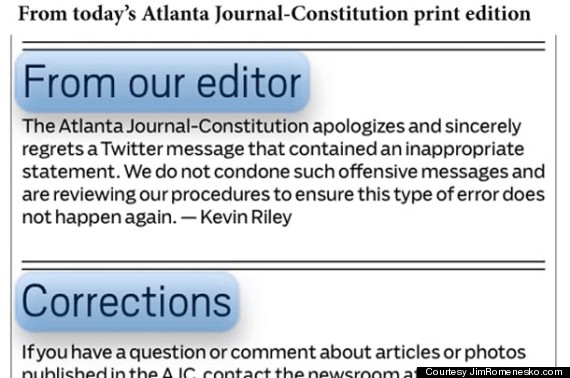 The company also tweeted an apology on Wednesday, but perhaps they feel things are just better in ink.
A report by Creative Loafing also said that AJC executives held a staff meeting on Wednesday to address the tweet, although they did not report on the result of that meeting.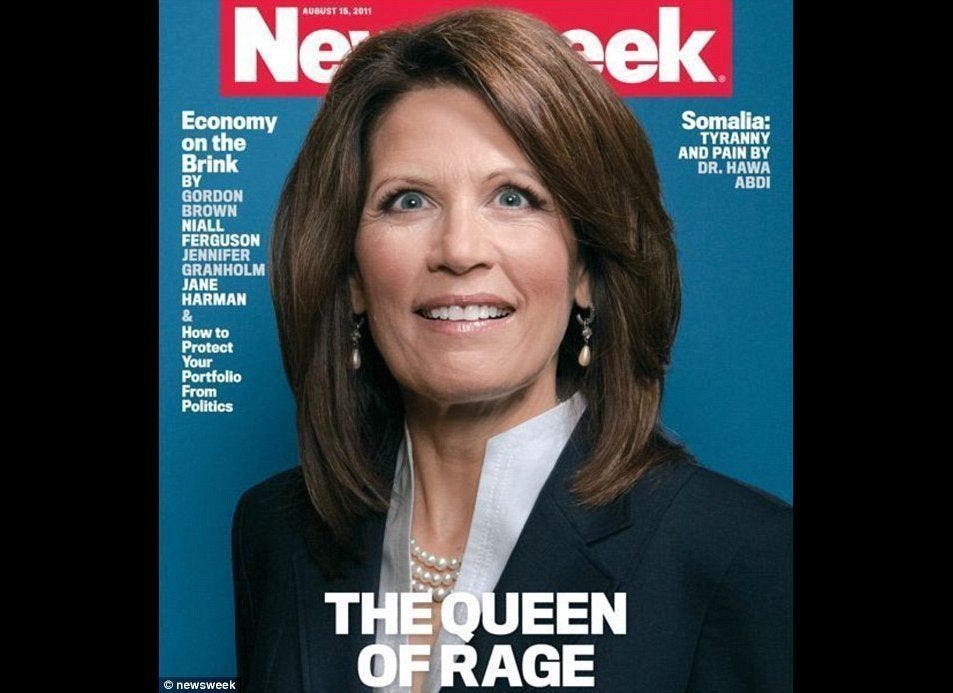 Controversial Magazine Covers
Popular in the Community