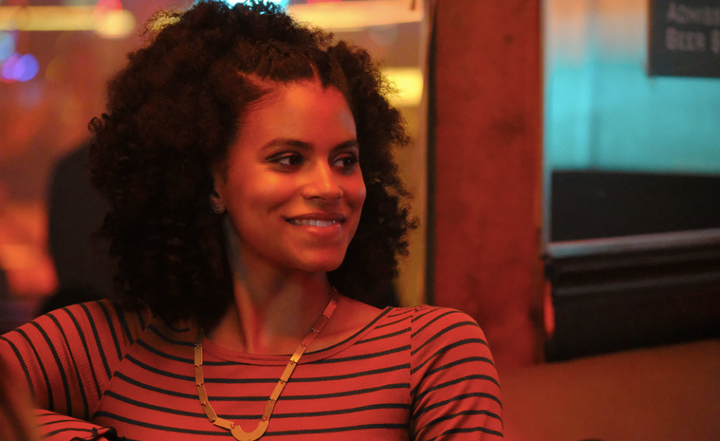 Rejoice! "Atlanta" fans will see much more of Zazie Beetz in Season 3 of the critically acclaimed FX show. 
"I think the city of Atlanta has a lot of stories from the woman's perspective," Stephen Glover, "Atlanta" writer, producer and younger brother of series creator Donald Glover, told The Hollywood Reporter.  
"Atlanta" revolves around the trials and tribulations of Earn (Donald Glover) and his friends Paper Boi (Brian Tyree Henry) and Darius (Lakeith Stanfield). The only woman who stars in the series is Earn's on-and-off girlfriend Vanessa, played by Beetz. 
Stephen Glover said the "Atlanta" writers plan to spotlight Beetz in more episodes for the next season, due out sometime in 2019. 
"I think we have some cool ideas in season three that'll put some more women on screen," Glover said. "There's a very specific perspective from the Atlanta woman that I think we're gonna explore in season three."
Beetz, who recently starred in "Deadpool 2," told The Hollywood Reporter she hopes to see more episodes like Season 2's "Champagne Papi," in which Vanessa and her friends take a girls' night out to a party at the musician Drake's mansion. 
"It was so fun having this girl vibe," Beetz said. "There's no lack of women on the set, but I think in terms of storytelling it is different just like bonding with a woman and playing with that energy in terms of Van's character. So it is something I would like to continue exploring."
In a conversation with Variety last week, Donald Glover compared "Atlanta" Season 3 with Kanye West's third album "Graduation." 
"This will be our most accessible, but also the realest and honest version of it, and I think the most enjoyable," Glover said. "We can do almost anything."