Earn has found himself at the bottom of the barrel.
Not that he realizes it right away. He has a jam-packed day — full of meetings and errands he must attend to before taking off on a two-month European tour with Team Paper Boi, opening up for headliner Clark County. In "Crabs in a Barrel," the Season 2 finale of "Atlanta," Earn arrives at a pivotal moment. He has to prove himself valuable before he completely loses his daughter, his position as Paper Boi's manager and himself to a system wielding power beyond both his privilege and reach.
The responsibility and stress weigh on Earn as he tries to find Paper Boi an entertainment lawyer, coordinate the move out of Paper Boi and Darius' house, renew Darius' passport and get everyone to the airport on time. In the midst of it all, he learns his daughter Lottie is advanced and her future hinges upon getting out of her "awful" preschool and into a private school, per her teacher's suggestion. After a season in which he wasn't as present as he could have been for his daughter, he finds new motivation to collect the check from this tour and make sure that she has the opportunity to succeed.
Things come full circle when Earn's previous mistakes catch up to him as he forgets to dispose of the gun Uncle Willie gave to him in Episode 1. He takes it to the airport with him, and has to decide in mere seconds if he's going to sink or swim. For the first time this season, he chose to swim — but it wouldn't be "Robbin' Season" if the choice didn't come at the cost of someone else.
On this week's Run That Back, Julia Craven and Taryn Finley talk about the unfortunate reality that black folks often succumb to the "crabs in a barrel" mentality as a result of racism, Earn's only shining moment this season and endorsing Lottie for president in 2060.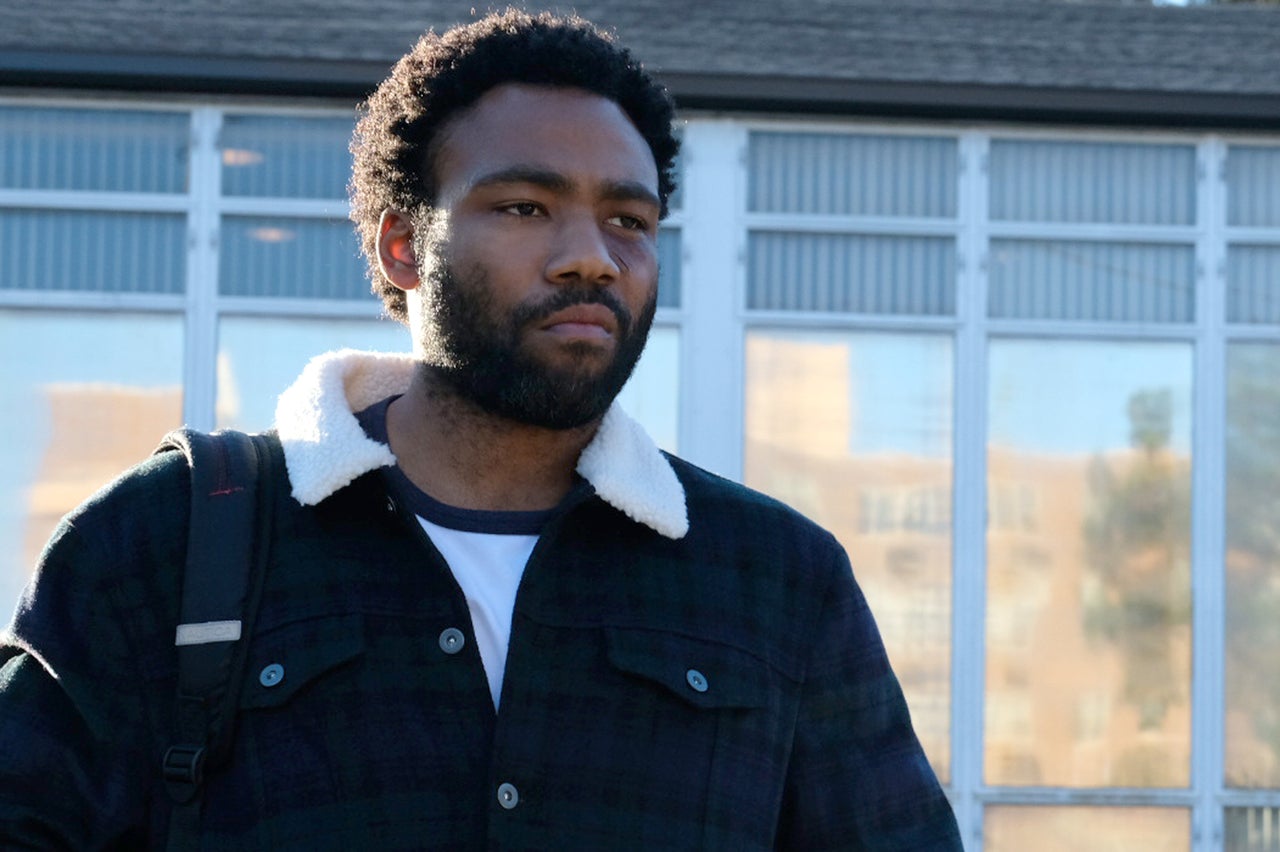 Earn's long day begins in the back of a Lyft with his daughter, Lottie. The driver, a middle-aged black woman playing gospel music, is doing what typical rideshare drivers tend to do: ignoring the GPS, going on about how "that thing is crazy" and making Earn late for his appointment. When he arrives, he greets Paper Boi and an entertainment lawyer they're thinking about retaining. Paper Boi remarks with slight frustration that Earn brought Lottie, who doesn't appreciate being referred to as "the baby," and presumably deducts more points from the cousin/manager he's clearly trying to give another chance. The lawyer has only a handful of clients, many of whom are not even of Paper Boi's caliber. As they walk out of the building, Paper Boi laments that he wants a Jewish lawyer with more connections. Earn drops his head before saying he has to go run another errand and that he'll meet his cousin back at the house.
Julia: Good morning to Lottie and only Lottie.
Taryn: Queen Lottie was the absolute best thing about this episode and, not coincidentally, the only thing Earn got right.
Julia: She is truly the only thing Earn has done right ever in his bitch-ass life. Sorry Internet. I know y'all think I'm mean to Earn 🙄
Taryn: Why you apologizing to the Internet like them hoes ain't fickle? I'm in the mood to take it there after this finale.
Julia: You is so right. Wow. Wise woman. And this episode felt like Season 1 and Robbin' Season had a baby. And the baby was raised up to be a bitch.
Taryn: LMAO I can't find a lie, really. Earn in that car with that devout Christian Lyft driver who doesn't use GPS is probably the most 2018 Southern shit I've seen in this show.
Julia: That's actually what happens when you take a Lyft in Atlanta (or Charlotte) and I deeply appreciated the authenticity. Very let go and let God.
Taryn: When I was in Memphis two months ago, my Uber driver was burning a candle and playing a jazz version of "Crank Dat" by Soulja Boi and that's when I know Southern rideshare drivers were unmatched.
Julia: God, I miss the South. I miss my home. I really do. I need to go back to North Carolina ASAP. I need some Cookout and some Zaxby's. Wow.
Taryn: Oooo! That sounds delightful af.
Julia: So when he's late for the meetup with the lawyer, it's actually not his fault. But because of all the dumb shit he's done, he's blamed for it. And thus the first of Earn's many reminders that he's a failure.
Taryn: Let me tell you how triggered I was by this scene.
Taryn: Not by Earn, but by the lawyer. As soon as he sat down he gave his HBCU intro and I HOLLERED because that's what most of us alumni do. He couldn't wait to tell them he's a Howard alum who graduated from a prestigious PWI's law program. When I tell you eye felt so seen. Like wow.
Donald Glover came out shooting on that one and I got hit a few times.
Julia: A Howard alum, a D.C. rap producer and a gym rat walk into a bar. Who tells you what they are first?
Taryn: I gotta go with the Howard alum just because he/she/they will already have on an HU shirt or lapel pin when they walk in.
"Yeah, I went to Howard."
OK LET ME LEAVE Y'ALL ALONE.
Taryn: Or have it tatted on their foreheads like I do. Don't tell these people the story of how we met.
Taryn: OK, I'm done. But the lawyer overstating his accomplishments and doing the most is indicative of how much black professionals have to continue to prove themselves more than our non-black peers. Even when we've established ourselves as successful, it's still a fight until we're Oprah.
Julia: Very true! The whole scene was interesting to me. Mainly because it seemed mundane af and then it clicked that dude was overhyping himself because black. Also when he was explaining his background to Earn and Paper Boi and it panned to Lottie's music saying "nah-nah-nah" I HOLLERED.
Taryn: LOTTIE WAS NOT HERE FOR IT. Lottie minds her business like a true icon. Did you peep the headass billboard out the window?
Julia: Lottie also told Paper Boi she wasn't a baby when he said, "You brought the baby." She's my fave. And you know I did see that billboard and chose to ignore it. I will continue to ignore it.
Taryn: OMG! I didn't even catch that.
LMAO OK, I just wanted to make sure.
But yea, Lottie for president. Or she could be Rihanna's running mate.
Julia: Wow. I can't wait for a Lottie/Blue Ivy ticket in 2060.
Taryn: YES! Name a better duo. I'll wait.
Julia: Rih for chief of staff?
Taryn: Wow. This sounds like the democracy God intended us to live in.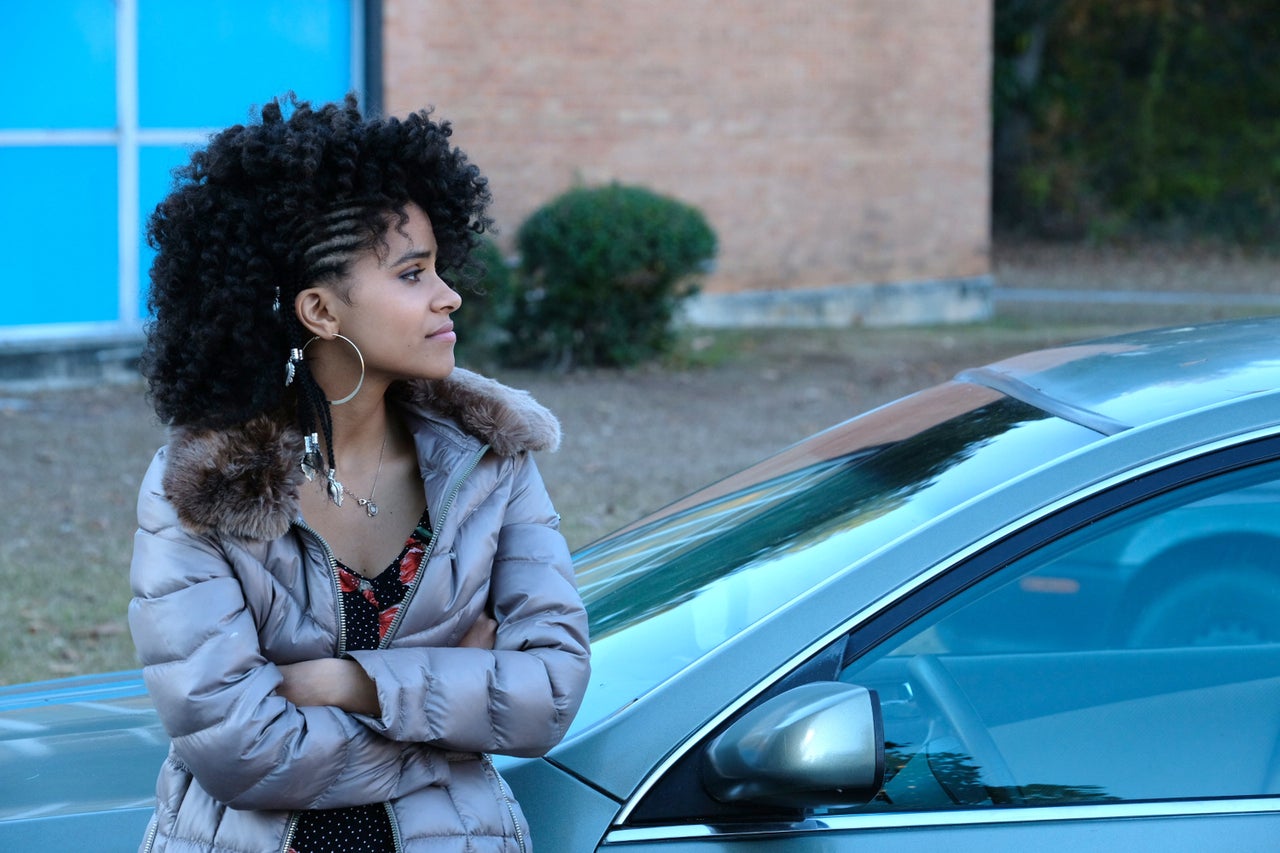 After renting a moving van and chiding a group of hood movers to actually move the trio's contents, Earn briefly steps into the house to make sure Paper Boi and Darius are packed to move and go on a European tour, where the rapper will open for Clark County. Paper Boi, unamused, tells Earn that he thinks he slick and points to a box. In it is Uncle Willie's gun. Earn apologizes, promises to get rid of it and grabs Lottie so that he can make it to a parent-teacher conference at her school. When they arrive and meet Van, they learn that Lottie is incredibly intelligent and the teacher recommends putting her in a local private school. This costs money they don't have but the teacher tells them that her current school "sucks." Earn, again, drops his head and leaves. In the parking lot, he says bye to Lottie before he and Van part ways.
Julia: Earn had an ambitious-ass to-do list too. After he left the lawyer and got the movers together at Al's house, he pulled up to a parent-teacher conference where I feel like things changed.
Taryn: Why would he do this the day of a fucking international flight?
You know what ... don't answer that. We know why.
Taryn: Exactly. Deep sigh. Anywho, this fool clearly has never been inside the school. When Lottie had to tell him where her classroom was, I knew exactly why we hadn't seen her all season. Because Earn hadn't seen her all season.
Julia: Yeah, the teacher took jabs at that, too. He's been failing as a manager and a father.
Taryn: I felt like Earn, myself and everybody else watching had visitation rights that day.
Julia: It was definitely sad. I felt bad for Earn, for once. Shocking, I know. And also at the conference, when they find out that Lottie is actually advanced and not biting other kids in class ... and that he has to come up off the money to put her in private school, he just seemed incredibly motivated after that. So, I didn't get the sense that he doesn't love and care about Lottie but just that he doesn't know how to be a good dad. For him, his way of showing love is trying to provide for her. But as Van tells him, Lottie needs you to show up. Everybody needs you to show up. That's the real measure of success or being a man, as Paper Boi told him in the pilot and a million other times. And, in the end, the nigga showed up. I'm kinda impressed but I'm still gonna drag him when we get to that part.
Taryn: I get it. And though I'm not a parent, I can understand how that can be scary. What are the next steps after you find out your child is gifted and you don't have the financial resources right now to put her in private school? That's a really big endeavor for young parents. I have no doubt they'll make it work because that's what black folks do, but like you said, it's so urgent for Earn to be present.
Another part that made me really sad was when Lottie's teacher told them that she shouldn't stay in that school because it's "awful" but that she wouldn't tell average kids that. And I'm pretty sure the majority of students in that school were black and brown. This episode made subtle points about the ways de facto segregation creates obstacles for people of color starting from childhood, but we'll get to all that later.
Julia: Yes! And then for Van to say that the private schools are white but thus better and then say that's why Earn chose Princeton? WHEW. I mean, I went to UNC because it had resources other schools in the state didn't.
Julia: Obviously, I don't shit on HBCUs and I think that versus argument is pointless but it just ........ it spoke to how many of us often equate resources to whiteness and thus opt for those institutions.
Taryn: I really hate the PWI v. HBCU debate and I wish it would die.
Julia: It's the worst genre of Twitter.
Taryn: It really is. Smh. But Earn is about to leave the country to go on tour for two months so he's really optimistic that he will finally be about his name and "earn marks" for his daughter's sake. Really bad pun but I couldn't resist.
Julia: His last name is Marks? Or am I dumb?
Taryn: LMAO! Lottie Marks is a cute name. (If her last name is indeed Marks.)
Julia: Tbh, if I was Van ... her last name wouldn't be Marks.
Taryn: I wasn't gonna take it there but we can. I have time today.
Julia: Oh wait, take it there.
Taryn: I'll be brief. Because if my baby daddy was Earn ... he'd have to have supervision to watch Lottie. He can't even take care of his damn self. Walking around Atlanta on probation with a gold-ass gun in his bag. He needs his ass whooped.
Taryn: jfbgujarisbffhdsiu. See. I damn near forgot. He still got scars from the body slam heard 'round the city, too.
Julia: Heard. Round. The. City.
Taryn: All of the 404 heard that shit.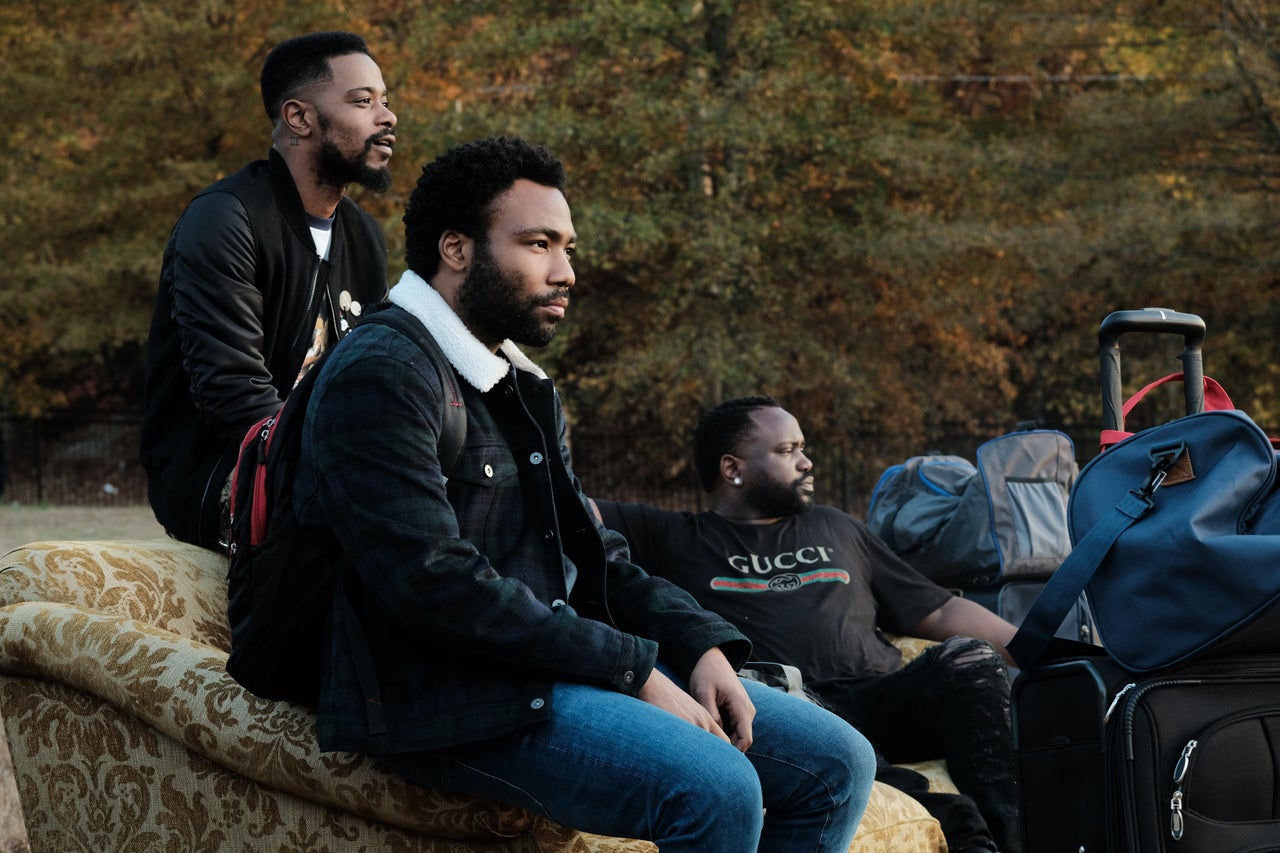 Earn gets back to the house to take Darius to get his passport renewed. He walks up on two kids playing Xbox and the movers taking a 3 p.m. lunch break. He offers them $50 and they hop back to work. He and Darius end up at a passport renewal place in a Jewish part of town Earn has never heard of. The clerk maintains that he can get them same-day renewal and then comments on how their clientele is usually rappers and their entourages. He says his cousin is an entertainment lawyer, and Earn asks if there are any black ones who are just as good as the Jewish ones. The clerk, dumbfounded, responds that there aren't, and it's because of systemic racism. Earn then gets a text from Van saying she's taking Lottie and moving in with her mom. Again, Earn drops his head, and Darius asks how he's doing. He finally admits that he isn't OK.
Julia: Ok, I wanna talk about the time Earn spent with Daddy Darius now.
Taryn: The second most wholesome part of the episode.
Julia: 1. It's amazing what you can get niggas to do for $50. Because Earn offered Kenny $50 and he stopped everybody from they lunch break and told Dontrelle to pick up a box.
2. Darius remains the most wholesome character. And the best-looking.
Taryn: Darius always looks good but this episode he was FIONE. My Lord. Amazing what a tapered cut and a grill can do.
Julia: I need FX to tell me how eye can apply to be that grill.
Taryn: See. I'm not doing this with you today. Also, did you notice Sean (the other little boy) crying because Dontrelle was beating that ass on the XBox. I HOLLERED.
Julia: I did notice and I did laugh.
Taryn: Back to Darius, it's just the little things that make him one of the best characters of this show and that really shined through this episode. From him playing chess with himself to the fact that he even knew where tf he could get a same-day passport renewal. Like, do those really exist?
Julia: If they do, don't tell the feds. Earn's convo while getting the passport was ... well, I'll hand the baton to you.
Taryn: Whew. This scene was a lot and probably one of my fave scenes this season. Earn is chatting with the clerk who handles passports in this Jewish part of town that he didn't even know existed. But the clerk already knows what they're there for and correctly assumes they're part of a rapper's entourage because they're the only two black people in the office. When the clerk tells them his cousin is an entertainment lawyer, shit got kinda real and we as an audience were faced with the realities of the barriers black people face when trying to "make it." The Jewish clerk's cousin got put on by his uncle, and he admits that a black lawyer, though probably as skilled and competent as his cousin, wouldn't be "as good" of a lawyer because a lot of times black people's networks doesn't have a similar reach to white people's. Yet another nod to the impact of segregation. And I'm so glad the clerk called it exactly what it is and didn't sugarcoat it: "systemic racism."
It's wild how on-point this was and I think the writers making those words come out of this Jewish man's mouth rather than one of the main characters was done on purpose. This was implied throughout this season when Earn's shortcomings as a manager were highlighted. A part of having resources is your network, and that's something that takes time to build. White people have a multi-generational leg up when it comes to that.
Julia: I'm also glad the clerk didn't brush it off as his cousin just being better. It also speaks to the music industry and how it is overseen by white executives and white people in power. I also found that conversation linked with Paper Boi thanking Lucas for sending him a lawyer contact at the airport. Once again, the black person lacks the connections and is thus rendered unhelpful.
Darius kinda hit on that when he bestowed that WORD upon Earn, who had finally admitted for the first time all season that he isn't OK and that his life is falling apart. "I see you, man. Learning. But learning requires failing. Al just trying to make sure you ain't failing in his life. And ... y'all both black so y'all both can't afford to fail."
It also made me think about Lottie and how she's just as smart, prolly smarter than Earn, and she has a chance, but again she was born to fail because her parents can't afford to put her in private school.
Taryn: A word, indeed. It's really unfortunate. When Earn got that text from Van saying that she might move back to her mom's house with Lottie, the look of helplessness he had when he read that was telling. It dawned on him that his failure would only make his daughter's success that much harder to reach. Baby girl didn't do nothing to the world, yet it's already against her. God bless black kids.
Literally the only good thing remaining in Earn's life is Lottie. And this is catalyst for him finally, hopefully getting his shit together.
Julia: That text plus Van and Lottie ― and Alfred ― driving out of empty parking lots without him shows that he better step it the fuck up because everybody is gonna do what's best for them sooooooooooooooo …
Taryn: He's literally getting left behind. And his own daughter will also leave him behind if he doesn't step tf up, like now. Really like yesterday.
Julia: The scene on that dusty-ass, musty-ass couch was nice, though. It felt like Season 1, which I'm clearly very nostalgic for. I appreciated that Al didn't wanna talk and get his energy fucked up before his tour started. Niggas always wanna talk when you tryna get some zen. I was over it.
Taryn: That was the same couch Earn pitched himself to be Al's manager. I thought this was gonna be their break-up scene.
Julia: It's also where Paper Boi first expressed his hesitation and told Earn that he had to be a man before he could be a manager.
Taryn: Do we ever find out why they're moving? I just assume that it's because the block is hot and Paper Boi is on the verge of leveling up and doesn't want everybody to know where he lives. I could be wrong, though.
Julia: I assume that's why, too. You big time now, move out the trap.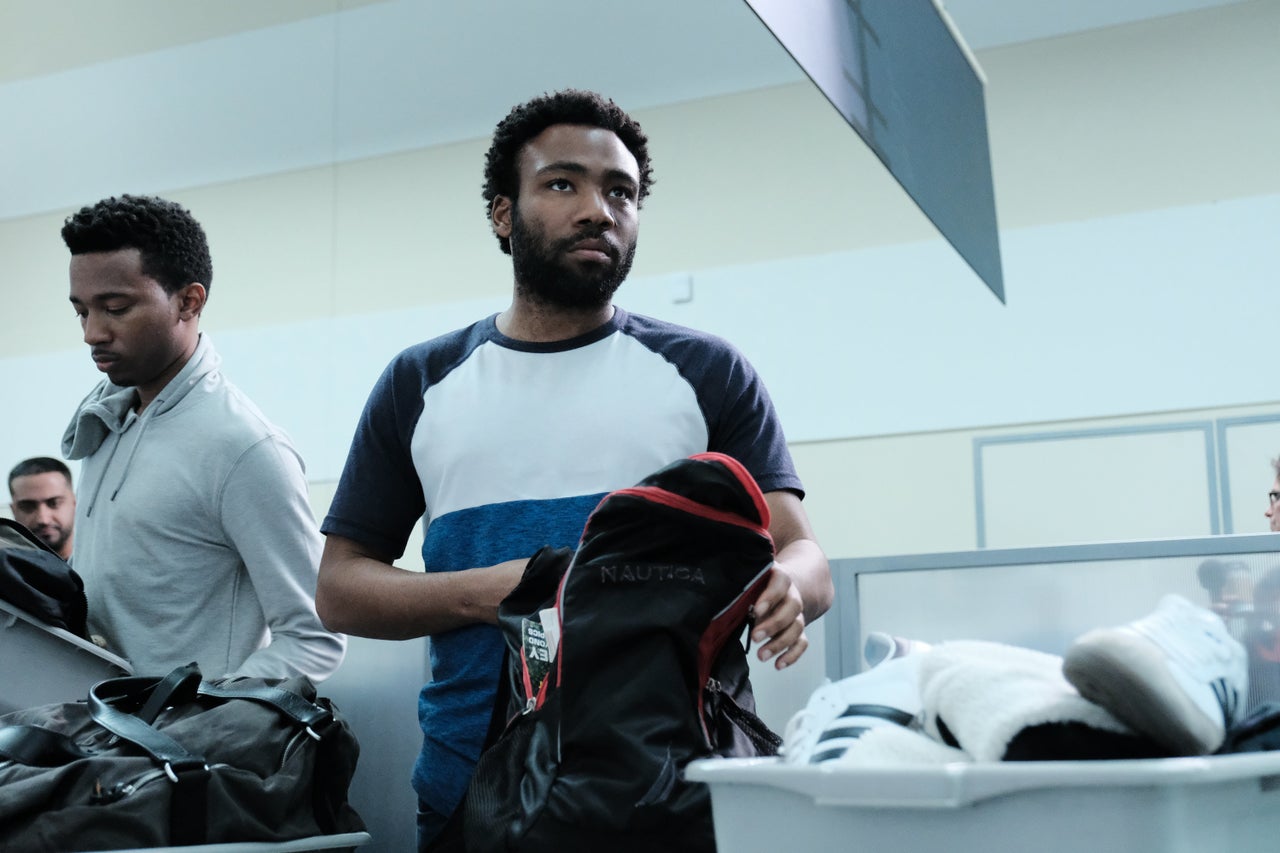 Finally the crew arrives at the airport. They meet up with Clark County and Lucas before proceeding through the TSA checkpoint. Darius, in all his glory, loudly opts out of being patted down. Earn is pulling stuff out of his bag and finds Uncle Willie's gun, the one he forgot to throw out. All the background noise stops and the camera focuses in on Earn, who does not drop his head. Instead, he asks for a bin and, somehow, makes it through security. An agent asks, "Whose bag is this?" and Clark County calls Lucas over. On the plane, Paper Boi gives his approval of what Earn had done, and it appears as though he's going to keep his job. "Niggas do not care about us, man," Paper Boi explains. "Niggas gonna do whatever they gotta do to survive because they ain't got no choice. We ain't got no choice either. You're family, Earn. You the only one that knows what I'm about. You give a fuck. I need that." But, alas, Earn isn't the only survivor. Clark County appears on the plane with them. When Paper Boi asks about Lucas, Clark County says the police arrested him for having a gun in his bag. Then Earn, with a "I knew it" tone in his voice, reveals that he planted the gun on Clark County — not Lucas.
Taryn: I wanna hear your thoughts on the smartest dumbass stunt Earn pulled this season.
Julia: Get comfortable, because this is gonna be a long one.
Taryn: Grabs a drink and snack.
Julia: Initially, I wasn't here for it. I thought it was unfair that he set Lucas up to take the fall when Lucas is, in fact, the best option for Paper Boi. However, we find out that Earn set Clark County up, who then proceeded to set Lucas up. So once I figured that out ― and rewatched that scene a million times ― I had a new respect for Earn finally doing what needed to be done regardless of the means required. When the man, the myth, the legend Uncle Willie gave Earn that gun, he said, "You're gonna need this in the music business." I thought somebody was going to get shot considering how violent this season was. But here the violence was a lot more metaphorical than it has been and Earn uses it to end a career instead of a life.
We've long since come to the conclusion that Earn will throw anyone under the bus to win. In "FUBU," his win caused the end of a life — literally. In "Crabs in a Barrel," it caused the end of a career. But it wasn't the end of his career, just like it wasn't the end of his life, so that's all that matters to him. His quick-thinking and prioritizing at the airport are things I deeply respect. I gotta give it to Earn. He stepped up and put the "man" in manager. And I took Paper Boi's response to it as him thinking that Earn had set him up to headline a European tour and be Lucas' main priority, which is what would have happened if Clark County wasn't actually evil.
The moral of Robbin' Season: You get to the top only by snatching somebody else down. … I'd also like to add before any of our readers ask: Yes, I would have without absolutely any hesitation.
Taryn: First of all, Earn's dumb ass really forgot this damn gun was in his bag this entire time. So he's at his daughter's school, in this passport office and finally at the airport with this tool in his bag. He was so worried about everyone else in the episode not having their shit together that he slipped. Big time. Though Darius doesn't believe in time as a concept and Paper Boi is a drug dealer so he doesn't care about anybody else's watch, I knew they'd be good. I was worried about Earn making the flight even before he put the gun in his bag. Though I still think he's a dumbass, I was proud of Earn as soon as I realized what he did. He graduated from thinking he slick to actually being slick.
What irks me is that this season served as a measurement of growth for him. He literally had his back against the wall. He's on probation with the threat of going to jail and losing everything if he gets arrested again, the most important thing being his daughter. He finally realizes that his decisions don't just impact him and he did what he had to do. He put it in Clark County's bag. This is what the episode's title is alluding to. Earn acted as a crab. Clark also acted as a crab when he made Lucas take the fall, except Lucas isn't even a player in this game. He isn't a crab and he isn't in a barrel. Earn's decision could've potentially hurt Clark County's career if he took the fall, but ultimately I don't think Lucas taking the fall will be as detrimental to him as it would to Earn or Clark. He's white. He'll always have a career. His privilege will get him out of this, and he'll probably meet them in Europe on the second stop of the tour.
And I don't feel bad for him. I do feel bad for all of the "average" kids in Lottie's school who won't get the opportunity to have better schooling options and the teachers who have to remain silent about their "awful" schools because they have to put food on their tables. I feel bad for the black lawyer at the beginning who became successful but still doesn't have enough clout or influence to bring on higher-profile clients because his network isn't as expansive as the Jewish lawyers', because white people don't have to be crabs in a barrel. Everyone wins to an extent, even if you're mediocre. When you're black and successful, it can be lonely at "the top" because the majority of the people who look like you didn't even have the opportunity to get there. Paper Boi will continue to thrive and his career will grow, but I wonder at what expense to Team Paper Boi?
Julia: He graduated from thinking he slick to actually being slick. A SERMON! I also don't feel bad for Lucas as an individual. He'll be OK. And Earn is still a complete dumbass.
Taryn: This episode really got me in my feelings because it's not fair. It's really not fair that Uncle Willie told Earn to hold his gun so that he could evade the cops and now Earn, though I still think he's stupid, could've potentially paid for it. It's not fair that we have to operate this way in order to survive. It really pisses me off because every time we do come together and try to rise up together (see: HBCUs, BGLOs, BSUs and any other organization designed to bring black people together), it's deemed as "inferior" and shitted on by the white supremacist ideals seeped into every field, industry or area in this country.
Ugh. Now I wanna fight. Like, I'm mad as hell.
Julia: And this has been the entire point of "Robbin' Season." In order for black people to survive systemic racism in America, we HAVE to be crabs in a barrel. We don't get any other option. It's incredibly unfair and as much as I know it's fucked up, I still would have done what Earn did. Because, like Darius said, we both cannot afford to fail. It makes me sick to my stomach that this is where we are, where we have to be.
Taryn: I can't believe I'm saying this, but I'm Team Earn in this specific instance. (Don't get crazy, y'all. I still dislike the nigga.)
Taryn: I hate what the world does to us.
Julia: This moment showed what happens when systemic forces and personal responsibility collide and just how intertwined the two are. This is also why I don't knock black folks for doing what they gotta do. Sure, we can sit here and talk about how this and that is wrong, but you know what else is wrong? Not being able to access resources required for your child to succeed. Not having a place to live. Being on probation for a joint. Not being able to feed your family.
Julia: America rarely talks about what's really wrong and, instead, demonizes niggas for doing what they gotta do. You think Earn wanted to put that gun in that nigga's bag?
Well ... maybe he did, but whatever.
Taryn: Earn finally realizing how to play the game, not only for his own sake but for the sake of his loved ones. Hate it had to be in this way but I'm glad something is finally clicking for him. He'll probably get on my nerves again Season 3, Episode 1, but we'll cross that bridge when we get there. I'm just gonna be happy for him for now.
Julia: He also shows the other predicament we're placed into: hustlin vs. the "traditional" route. Reminds me of how Jay-Z launched his rap career, how Cardi finessed her way around different mediums to launch her career.
We're cutthroat because we have to be and that is so unfair.
Taryn: I should've hustled. This traditional shit gets you into student loan debt, b.
Julia: dfghjklkjhgfdsdfghj
One last thing, poor Tracy. In the end, he did get left behind for Earn. Earn won the war and I'm honestly pissed.
Taryn: You know Tracy would've brought a gun to the airport, too. But I don't think he would've gotten away with the shit.
Julia: He security though, it's different.
Taryn: MA'AM! They didn't even tell him they were moving. Had that poor girl out there cold and hungry listening to promises Tracy couldn't fulfill.
Taryn: So was the neighbor who yelled at Tracy right before he was about to break in through the window.
Julia: He was adamant about entering that home.
Taryn: I would be too if I was homeless.
Taryn: Let me chill. I did the most this season.
Julia: I did, too. I still don't like Earn. Fuck him. I still wanna marry Darius.
Taryn: Wanna be sister wives?
Taryn: Amen to that! I just wanna be Lottie when I grow up. That's all.
Julia: Same, sis. Same — actually, wait. I wanna be Van because she's leaving his ass in the dust.
Taryn: Idk sis, I felt a lil' foreshadowing of them rekindling their old ... well, I would say flame, but they had a lil' less than that.
Julia: They need therapy. Maybe in Season 3, they'll get it.
Julia: Lettuce is still not consumable, according to the CDC. Don't eat lettuce y'all.
Popular in the Community