Atlantic City Mayor Lorenzo Langford (D) continued to defend himself Tuesday against allegations by New Jersey Gov. Chris Christie (R) that hundreds of people stranded overnight on the flooded barrier island town had been put in danger by the mayor's mismanagement.
Christie had criticized Langford both as Hurricane Sandy battered the New Jersey coast, as well as Tuesday morning as the surging water began to subside. He suggested that the mayor had ignored his orders, later scaling back his charge and claiming that Langford had sent "mixed signals" to residents about proper evacuation procedure.
In an interview with MSNBC on Tuesday afternoon, Langford said that all of Christie's claims were "dead wrong," and that there was no evidence to the contrary.
"The warning that came not just from the governor's office, but from the county and the city as well...was that everybody should endeavor to move to higher ground as soon as possible, that this storm was nothing to play with, and everybody would be better served by getting out the city," Langford said. "That was a message that was repeatedly stated."
Hundreds of people reportedly spent Monday night in "shelters of last resort" kept open by Langford, after pelting winds and high water levels prevented emergency rescue personnel from reaching the area. Christie had suggested that these shelters had offered "comfort" to those who simply chose not to heed evacuation orders, but Langford has countered, saying it was better to have a contingency plan in case some residents didn't get out in time.
Earlier on Tuesday, Langford spoke with NBC's Matt Lauer and slammed Christie as "reprehensible" for being willing to "play politics" amid an ongoing catastrophe. He went on to say that he'd like to confront Christie "mano-a-mano" in order to set the record straight on what he believed was a mischaracterization of his handling of the disaster.
The two politicians have a history of butting heads. Earlier this month, Christie blasted Langford as a "failed" mayor who was "impossible to work with."
Before You Go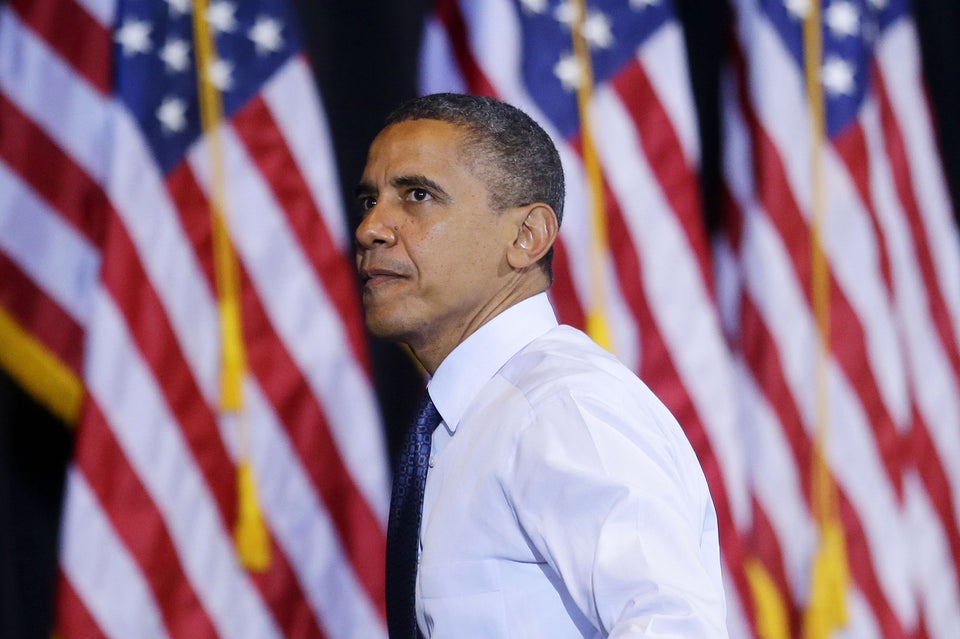 Politicians React To Sandy
Popular in the Community