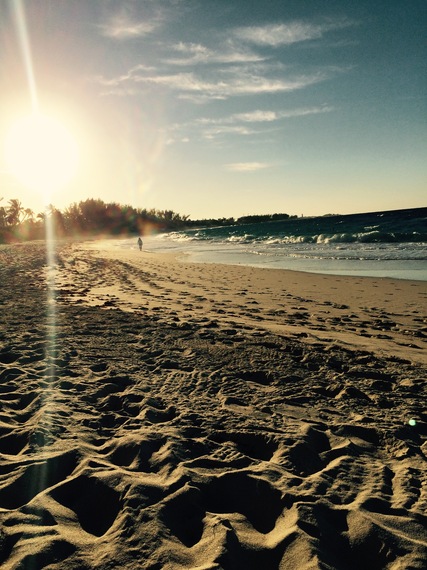 Photo credit: Hilary Solan
The iconic Atlantis Resort on the Bahamas' Paradise Island may be best known for its family-friendly kids clubs, waterslides and 11 huge pools, but it's also a great getaway for couples and friends. Our deal experts have tested the waterslides, splashed in the pools and soaked up the sun (tough work, we know). With that in mind, here are some specific tips on maximizing your Atlantis adventure:
• Save right off the bat: Several taxi services offer a stop on the way from the airport at a grocery store (and liquor store for the grown-ups) for a small charge, from $5-$15. This is an easy and inexpensive way to stock up on bottled water and snacks for the duration of your stay.
• Do your homework: There's a detailed daily schedule outlining the day's events and activities for all guests, but the offerings really focus on family fun. And believe it or not, there are free things to do. Catch a movie at Atlantis Theater or admire wildlife at the resort's marine habitats. The kids show is at 5:30 most nights, and it is fun to plan the day around.
• Breakfast, lunch & dinner: For low-cost, quick meals, check out the restaurants near the marina. Each night the deli and pizza place are popular because of their affordable offerings. Several restaurants, like Carmine's or the Virgil's BBQ, offer family-style meals, helping to keep a check lower. Also, try the Starbucks in the Marina Village for breakfast as they have options much cheaper than sit-down restaurants. For lunch, maximize your pool time and look for combo options at the closest snack shop.
• Schedule some down time: There is complimentary Internet access in the resort's library to email pics to Grandma.
• Research the five towers before you book: If you're looking to avoid swarms of young ones, consider booking at The Cove for its luxury suites and private, adults-only pool.
• Opt for beaches rather than pools: For a more relaxing experience, skip the pools and head out early to stake out a spot at one of Atlantis' three beaches. One favorite, by far, is Paradise Beach, with its padded and shaded chairs, peaceful atmosphere and clear blue waters.
• Savor memorable meals: Despite so many exciting dining options, day-of reservations at the island's hot spots are hard to come by, so spontaneity isn't really an option. Call ahead to make dinner reservations to make sure you don't miss out at places like Bobby Flay's Mesa Grill and Café Martinique from Jean-Georges Restaurants.
• Have some fun: Sure, you're kids-free, but that doesn't mean you can't act like one. After a hot morning spent reading and resting on the beach, there's nothing more refreshing than an exhilarating trip down one of Aquaventure's roller-coaster waterslides.
• Don't feel the need to commit: There's more room for flexibility -- and splurges -- at mealtime when you're at Atlantis with friends. Opt for quick bites at beachside grills, embracing the island vibe and going with the flow.
• Take a trip: Stretch your legs and get off property by exploring the capital city of Nassau. The main attractions are easily walkable in an afternoon. See the town courthouse, library and the Queen's Staircase, which was carved out of limestone in the late 18th century. Walk up the 65 steps commemorating the years of Queen Victoria's reign to visit Fort Nassau at the top. Pick up souvenirs at the Straw Market near the cruise port.
• Make the trip pay for itself: Several times a week, lessons are given on site on the dozens of game tables and hundreds of slot machines found in the casino.
• Spa day: Unwind during a spa day at Mandara Spa. Treatments range from body scrubs to facials to salt glows to sunburn therapy (hopefully you will not need this). Don't forget to swing by the relaxation lounge or the plunge pools in the locker rooms. (Reservations are recommended.)
Travelzoo Tip: Take advantage of a "sale on a sale" at Atlantis, Paradise Island in the Bahamas. Rates for spring travel have been further reduced and all stays booked by Feb. 17 will include one free dolphin swim experience (regularly $155).
-- Travelzoo has 250 deal experts from around the world who rigorously research, evaluate and test thousands of deals to find those with true value.