The most memorable part of Ryan Graff's high school graduation trip to Miami might be the flight to Fort Lauderdale.
"It was pretty cool," Graff told The Huffington Post from the pool of his Miami hotel. "You could see a long trail of flames, a trail of smoke and a little opening in the clouds where the shuttle flew out from."
Graff grabbed his iPhone 4 and snapped some incredible pictures of the shuttle. When he landed, he sent them to his brother, Chad, who uploaded them to his Twitpic account. The photos have since gone viral, with one racking up over 26,000 views.
Graff said that once the shuttle disappeared in the distance, the passengers on the flight erupted in applause.
"It was just a really exciting experience," said Graff. "It was the chance of a lifetime."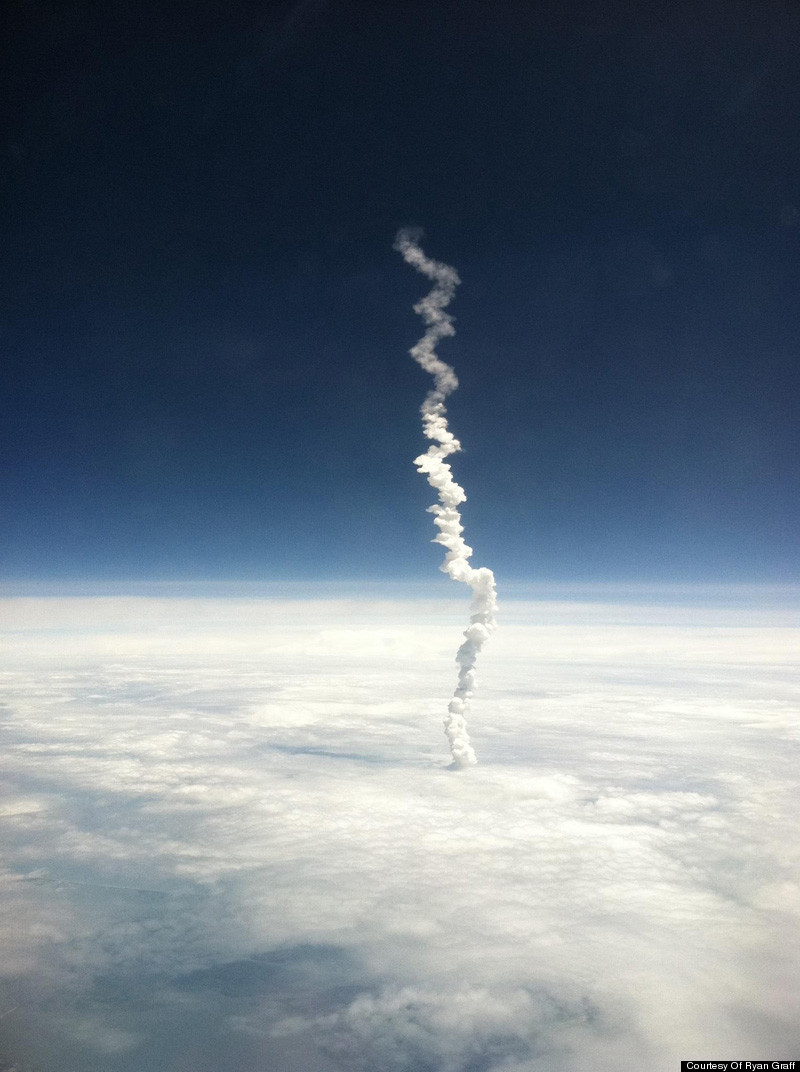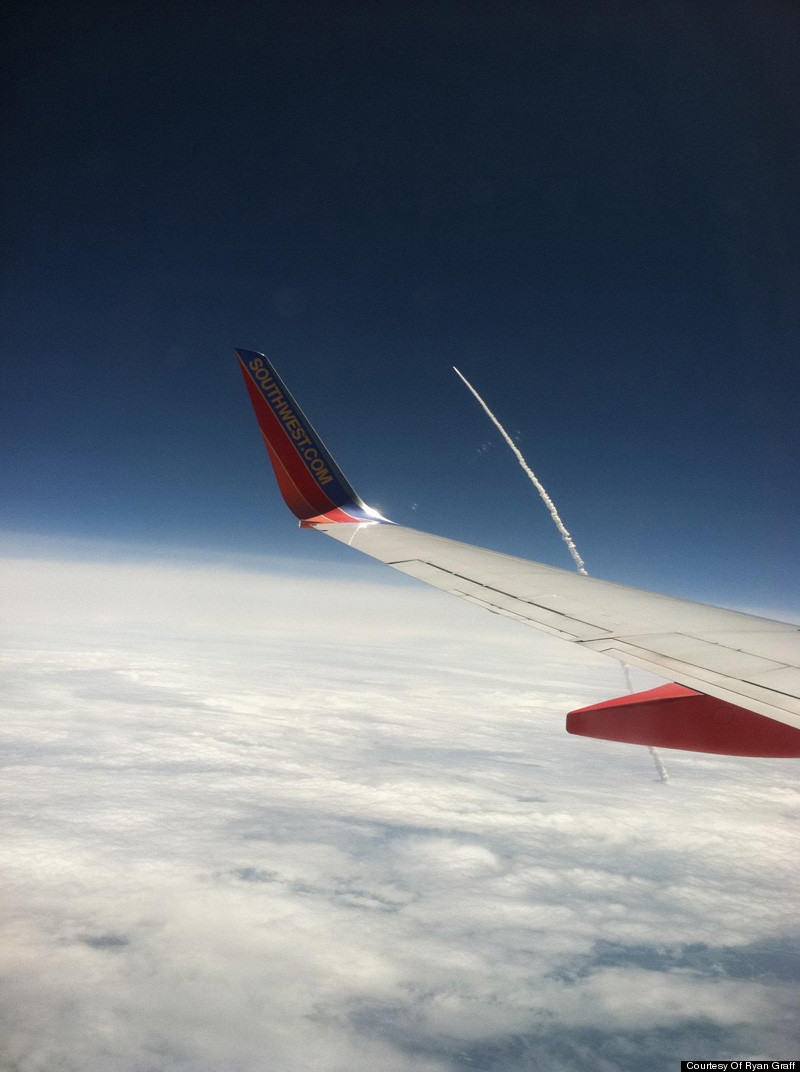 Popular in the Community