For about the price of an entry-level luxury car, the Atlas Survival Shelter promises prospective buyers relief from tornadoes and other hazardous events.
The 32-by-10-foot corrugated steel shelters, which are designed to be buried 20 feet underground, can withstand bomb blasts, as well as nuclear, chemical and biological disasters, according to Atlas. They can accommodate three to four people and come equipped with blast doors, an air filtration system and under-floor storage.
Atlas also claims that their structures have a secondary market as "underground cabins" that may appeal to deer hunters or other recreational users in search of an off-the-grid experience.
The shelter doesn't come with a shower, but it does feature a flushing electric toilet and a television set that can double as a security monitor, according to WKMG.
The shelters that are being sold at an Alamonte Springs, Fla., Army-Navy store for $59,900 come with furnishings, but unadorned models can be bought for $35,900 from Atlas.
"We love to call it the fear factor. Just kind of preparing for something," Jeremy Ross, an assistant manager at the Florida store, told WKMG. "They can't put a finger on it, whatever may or may not happen."
"I think it's definitely got a lot of advantages that I would like to have," he said. "You never know what's going to happen."
Compared to other, more elaborate shelters, the Atlas Survival Shelter is modestly priced.
One company has been building and selling doomsday-proof condos that are housed in former missile silos in Kansas. They come with access to a pool, movie theater and an indoor farm. However, the underground luxury suites cost about $7 million.
For that kind of money, it might be more cost-effective to split a $10 million blast-proof Vivos bunker among 200 friends and family. And for those who rather rent, $50,000 will guarantee a place in the bunker for the end of 2012, if not the world.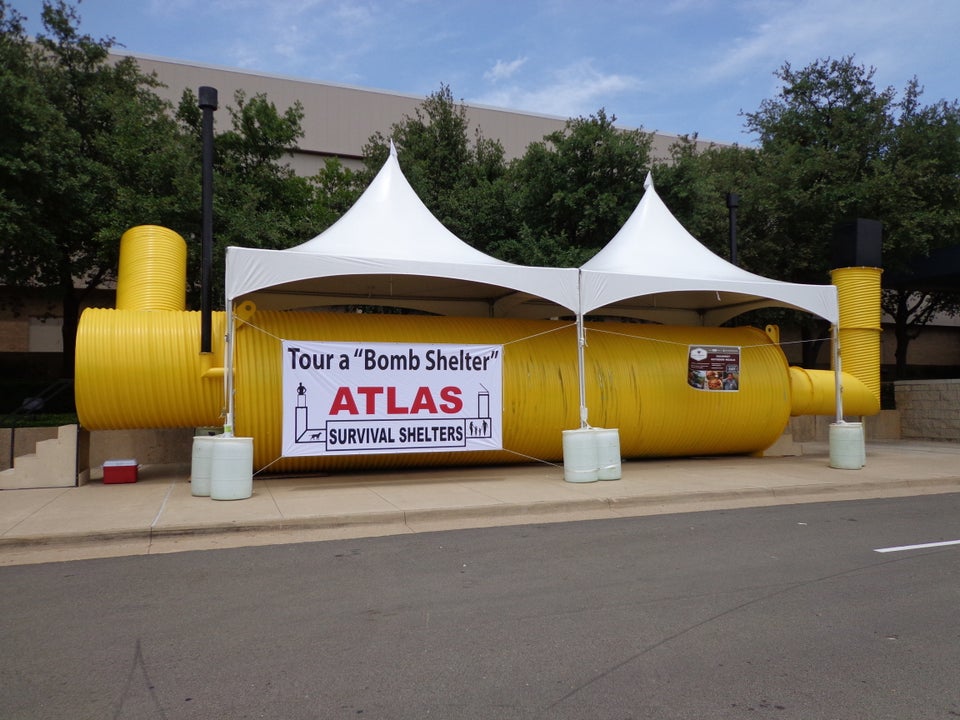 $60,000 Atlas Survival Shelter
Popular in the Community