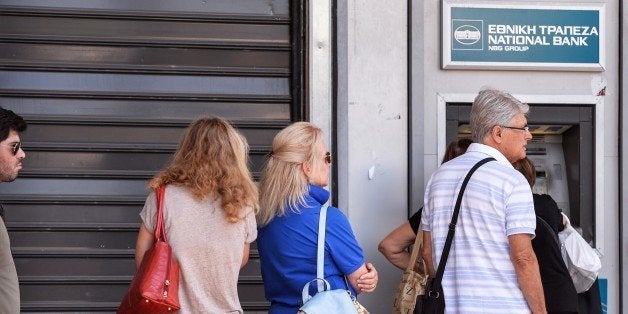 There has been a lot of discussion in the past few days about how technology can help the Greek economy, which is laboring under anxiety and funds shortages brought about by capital controls. Two businessmen recently launched a platform to help Greek start-ups make payments to foreign service providers, and several foreign service providers have shown goodwill toward Greek start-ups by extending or altering their payment deadlines.
Greek start-ups might be facing tough times, but if nothing else, they don't lack ingenuity. A new "Find ATMs" app launched two days ago and tells users where the nearest ATM is, whether it has money and, most importantly, whether it has 20-euro bills, which are now hard to come by. (As Greek residents now can only withdraw up to 60 euros per day from an ATM, people would much rather get three 20-euro bills than only be able to withdraw one 50-euro bill and lose out on those last 10 euros.)
The app was developed by programmers Dimitris Xatzileftheriou, Xaris Spentzas and Xristos Kritikos.
"The idea came to us during the very first days of capital controls," Xatzileftheriou says. "Technically it wasn't difficult. It took us one to two days to get it ready. The most demanding part was finding all of the ATMs in Greece and entering them."
The app is relatively simple and is based on feedback from the users themselves. "With two clicks you can let all the app users know that there's money [in an ATM] and also whether there are 20s or just 50s," says Xatzileftheriou. In addition, you can see live updates from users (for example, that 20 seconds ago a particular ATM had 20s).
Sorry, Apple users. The app still only works on Android devices, as Apple needs a few days to approve and upload it.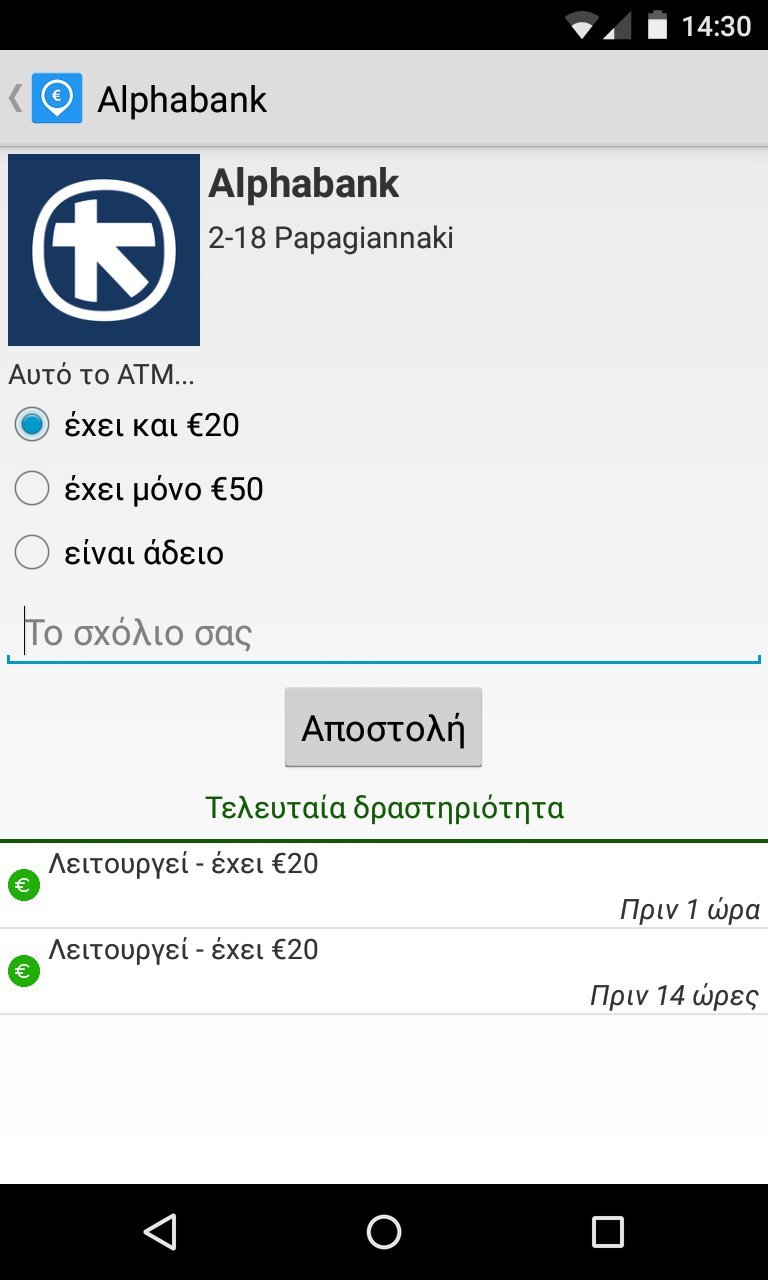 Calling all HuffPost superfans!
Sign up for membership to become a founding member and help shape HuffPost's next chapter