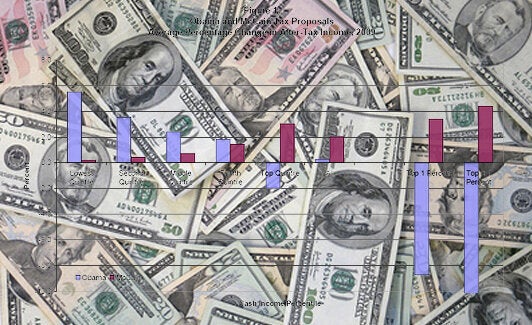 The world recognizes that there is a problem with this kind of uninhibited greed. Many people and organizations recognize that such a system is not sustainable, harms the people who work for the companies, the communities around them, the customers and the economies in which they operate. Sure, a few executives make out like bandits for a while, but over time it doesn't do the rest of us any good, not even their companies.

[. . .] I am writing here to encourage PGGM and CDP (La Caisse de Depot et Placements du Quebec) to ask Lazard to clean up their act, and have Atria treat their elderly residents and their workers better. Ask them to support the International Labor Organization's core conventions, especially Freedom of Association: "The right of workers and employers to form and join organizations of their choice is an integral part of a free and open society. It is a basic civil liberty that serves as a building block for social and economic progress. Linked to this is the effective recognition of the right to collective bargaining. Voice and representation are an important part of decent work." They work for YOU, you have responsible investment policies, and what Lazard is doing goes against these policies.
We are people, not economic units, and there is a difference. This may be a difficult concept to grasp after three or four decades of constant corporate-funded "free market" propaganda. But people make decisions for higher reasons than just making or saving a buck or two. Most people, anyway.

[. . .] But even though there are people who don't measure the value of their existence according to how well they feed the economic machine -- and their efficiency at generating profits for the wealthy -- this does not mean they do not deserve respect and fair compensation for their work. The caregivers at Atria, at every level, deserve to be treated with respect and compensated fairly for their work.

But they're not. Of course.
Wasserstein and Lazard just have to have more and more. Elderly people who can't take care of themselves and low-wage workers are weak and vulnerable. Does this mean that we as a community of people join together and protect them? No, this makes them an easy target in today's America, so Wasserstein and Lazard have stepped in to harvest this vulnerability. They just have to have more. Already extremely wealthy, they just have to have more.
Here is what is going on: Atria has been reducing services, raising rates, cutting wages, and generally treating the residents and employees like money trees that exist to be squeezed...

[. . .] Who is Lazard's customer, in this situation? According to the front page of Lazard's website Lazard "provides advice on mergers and acquisitions, restructuring and capital raising, as well as asset management services, to corporations, partnerships, institutions, governments and individuals." Lazard's customer is people and companies with a ton of money. They hand the money to Lazard and expect a good return.

The seniors under Atria's care are Lazard's product, not their customer! In today's America the vulnerable, elderly, sick and captive are a product to be exploited.
Yesterday there was an action at Lazard's headquarters at 30 Rockefeller Center in New York. (No that is not New York, Bermuda, even though Lazard is somehow allowed to call itself a "Bermuda" company (HA!)) Martin at Boztopia writes about it and has pictures:
Yesterday members of SEIU's Campaign To Improve Assisted Living teamed up with Atria workers and residents for a "rolling premiere" of Brave New Films' video, "Gouging Grandma: Billionaire Bruce Wasserstein," which documents how the CEO of investment house Lazard used an affiliated real-estate fund with Atria as its primary asset to walk away with billions in salary and bonuses, even as the workers toil away for $8-10 an hour, the residents endure increasing neglect, and the shareholders of the fund watch their investment reenact the Titanic's maiden voyage.

The activist group stood outside Lazard's headquarters at Rockefeller Plaza in New York City, handing out free candy while wearing miniature flat-screen televisions displaying the "Gouging Grandma" video. (It's more eye-catching than your typical sidewalk solicitation, that's for certain.) From there the group went on to Lazard's swanky residence at 927 Fifth Avenue, one of the most upscale apartment buildings in the city, to show passersby how Wasserstein makes money.
This has been an interesting week. I have learned a lot. I hope that you have as well. This series continues next week.
Popular in the Community