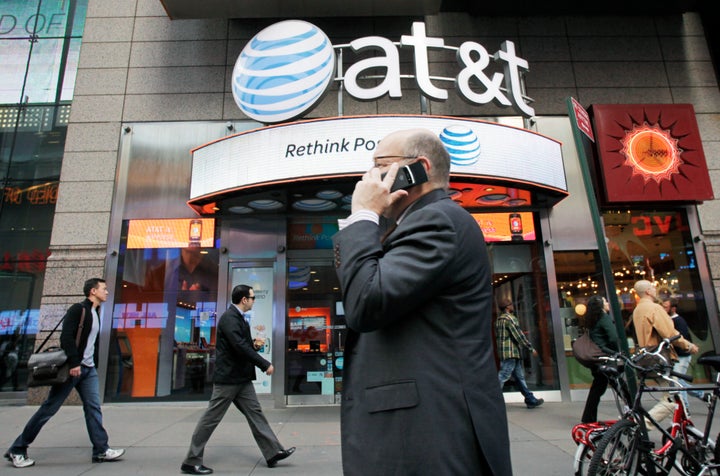 AT&T is investigating an unsuccessful attempt by hackers to access customer accounts, the company said.
The wireless carrier has notified customers of "an organized attempt to obtain information on a number of customers accounts," according to AT&T spokesman Mark Siegel.
Siegel said the hackers tried to obtain customer information using "auto script" technology to determine whether customer telephone numbers were linked to online AT&T accounts.
The automated technology allowed the hackers to send out a stream of random messages to mobile phone users in hopes of identifying an AT&T customer and linking their number to an online account, according to someone with familiar with the situation.
Then, the hackers tried to send a message to customers that appeared to be coming from AT&T in hopes of acquiring information about the customer, a tactic known as "spear phishing," with the ultimate goal of identity theft, the person said.
The incident affected less than 1 percent of AT&T's 100 million wireless customers, Siegel said, adding that no accounts were breached. But AT&T is advising its customers about the incident "out of an abundance of caution," Siegel said. The company is continuing to investigate to determine the source of the attack, he said.
It is not the first time that AT&T's security has been targeted by hackers. Last June, a hackers group calling themselves Goatse Security exploited a hole in AT&T's website that allowed the hacker group to obtain the email addresses of more than 114,000 iPad customers, including ABC News anchor Diane Sawyer and New York Mayor Michael Bloomberg.
Siegel said the two hacking incidents are unrelated.
Related
Popular in the Community