 In the last week, both T-Mobile and AT&T have unveiled new plans that allow customers to upgrade their phones more frequently. While the plans may seem enticing at first -- especially to those people who want to have the latest and greatest smartphone -- when you add up the fees, both come with substantial costs.
AT&T's Next and T-Mobile's Jump aren't exactly the same, but we've broken each of them down and done the math to find the real costs you'll pay if you sign up for either.
Bear with us -- breaking down the costs is a bit complicated, because the phone companies want it to be. When it's hard for customers to quickly crunch numbers in the store, they're more likely to sign up for a plan that may not be the best deal.
Down Payment?: Yes, but varies based on phone
Includes insurance?: Yes -- covers theft, loss and malfunction
Number of upgrades: two per year; must wait six months until first upgrade and turn in old, working phone
Activation fee: $35, but currently waived on T-Mobile.com
Who can participate: Customers who pay for their phones through T-Mobile's Equipment Installment Plan (EIP), an option that allows customers with qualified credit to make a down payment on a phone and then pay off the phone over the course of two years
To get a Samsung Galaxy S4 with Jump, you'd pay a $149.99 down payment on the phone and $10 for Sim Starter Kit, $20 per month for EIP, $10 per month for Jump and $50 per month for the least expensive data, voice and text option.
Initial Cost: $159.99
Monthly phone and Jump cost: $30
Cost after a year for phone: $519.99
Plan Cost: $50
Cost after a year for phone and plan: $1119.99
T-Mobile's retail price of a Galaxy S4 purchased without a service plan is $659.99.
Monthly fee: Installments vary from $15 to $50, depending on device
Includes insurance?: No; $6.99 per month additional
Number of upgrades: One per year; must wait 12 months until first upgrade and turn in old, working phone
Who can participate: New AT&T customers or existing customers who are eligible for an upgrade; must have "qualifying credit"
The monthly cost for a Samsung Galaxy S4 on Next is $32, and there's no down payment or activation fee. The cost of the phone is on top of whatever monthly contract a customer has with AT&T, and the AT&T plan that's most comparable to T-Mobile's plan -- which includes unlimited voice and messaging and 500 MB data -- is $109.99 per month (unlimited voice, unlimited messaging and 300 MB of data). Insurance, which is included with T-Mobile's Jump, is $6.99 per month.
Initial Cost: $0
Monthly phone & insurance cost: $38.99
Cost after a year for phone: $467.88
Plan cost: $109.99
Cost after a year for phone and plan: $1,787.76
The AT&T retail price of a Galaxy S4 without a service plan is $639.99
An AT&T Next customer with a Galaxy S4 pays $384 in monthly payments over the course of a year, which is a whopping $184 more than the $199.99 price tag of the phone if the customer signed a two-year contract. Is $184 worth it to you to be able to upgrade every year and not even keep the phone?
And while the cost of the phone is less on AT&T than it is on T-Mobile, a phone is no good if it doesn't have a plan -- and AT&T's plans are substantially more expensive than T-Mobile's. As The Verge notes, this is because AT&T builds in the cost of phone subsidies into its plans. For example, a 16-gigabye Galaxy S4 costs $639.99 on AT&T, but with a two-year contract it's only $199.99. AT&T makes up the remaining $440 over the course of the contract. Over two years, that adds up to about $18.33 per month.
This is why both T-Mobile and The Verge have fired back at AT&T, saying the company is charging people twice for a phone they don't even get to keep in the end. Nilay Patel wrote in The Verge that the plan is "an absolutely clear ripoff designed to cheat customers into paying full price for their phone without actually buying anything."
AT&T, for its part, said in a statement to The Huffington Post that this isn't a plan for everyone:
"AT&T Next is designed for people who want zero down payment and a new smartphone or tablet every 12 months," the company said. "It's something no other company offers and it's an additional choice we offer customers along with traditional two-year subsidized pricing and no commitment pricing. The best choice for customers who prefer keeping their devices for two years or more is our popular two-year subsidized pricing."
These plans are for the select group of people who want to have the latest technology. Because of that, neither is cheap, and neither is a good deal. At the end of the day, you're paying a monthly fee to lease a phone that you have to give back.
But because T-Mobile's service plans are less expensive, and don't already include a subsidy for a phone, Jump a less expensive overall option for those who absolutely can't wait a full two years to upgrade.
"It really comes down to your desire to upgrade (frequency)," Sharma wrote in an email. "These plans will work for a very small fraction of the consumer base."
Before You Go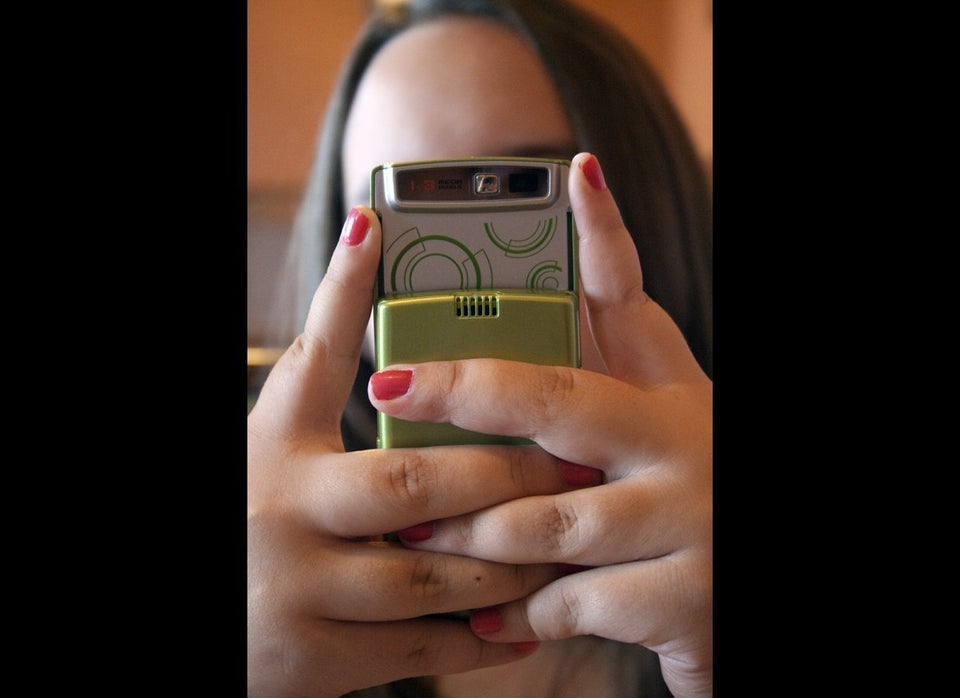 What To Do If You've Lost Your Phone
Popular in the Community