 NEW YORK, Jan 3 (Reuters) - AT&T Inc on Friday offered customers of No.4 U.S. mobile provider T-Mobile U.S. Inc a $200 credit to switch to its service on top of a phone trade-in that could be worth another $250, amping up competition between the two rivals.
AT&T, the No.2 U.S. mobile provider, announced the promotion after T-Mobile spent months appealing to AT&T customers, and in anticipation of a new competitive offer expected from the smaller company next week.
T-Mobile, 67 percent owned by Germany's Deutsche Telekom AG , has been making inroads against bigger rivals by criticizing them in its marketing and selling itself as more consumer-friendly with cheaper prices and more flexibility.
It has already posted two quarters of subscriber growth after four years of losses as a result of the promotions and has been trumping bigger rivals AT&T and Verizon Wireless in phone customer growth.
AT&T is seen as the most vulnerable to T-Mobile's aggressive promotions because both companies use the same network technology making it easier for their consumers to switch.
T-Mobile's outspoken Chief Executive John Legere has been building up anticipation for a new offering it is expected to announce at an event on Jan. 8 at the Consumer Electronics Show in Las Vegas.

In a New Year's Day tweet, Legere listed winning over its rivals' family plan customers as a key goal this year, raising speculation his company will announce a new offer for families at the Las Vegas event.
In order for T-Mobile to keep up its momentum, many analysts say it needs to be able to lure entire families from its rivals, as AT&T has said the vast majority of its customers are attached to family plans.
In an effort to steal T-Mobile's thunder, AT&T said that beginning on Jan. 3, in a limited-time offer, T-Mobile customers who switch to AT&T will receive a $200 credit per line, which includes family plan customers.
The per-line credit could be on top of another credit of up to $250 if the customer trades in their current smartphone. While it said trade-in values vary based on the model and age of the smartphone, many of the latest phones will qualify for the $250 credit.
T-Mobile shares were down $1.32, 4.0 percent, at $32.05, while AT&T slipped 23 cents, 0.7 percent, to $34.74, against a modestly higher overall market.

Related
Before You Go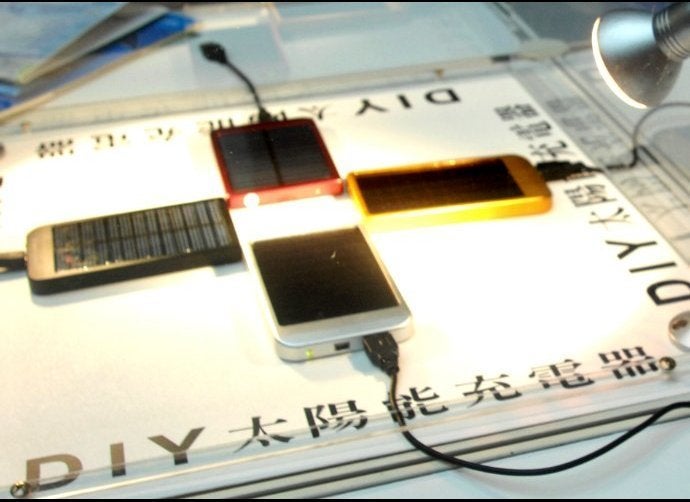 Tips To Help Your Cellphone Battery Live Longer
Popular in the Community