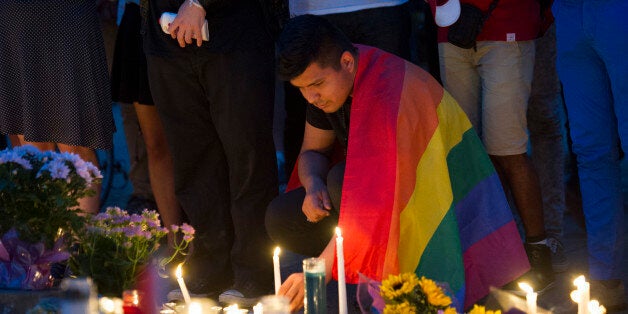 It was during the most sacred month that, once again, the greatest of all sins took place.
Ramadan is intended to be a period of meditation and inward reflection. As a Muslim, as soon as I heard about the Orlando shooting, I felt the need to speak out and denounce the obvious. Then I started thinking: When will this series of attacks stop?
Since 2001, the Muslim community has had to deal with an unfortunate association: For the past 15 years of our lives, bombings and Islam have been viewed side by side. And there seems to be no end in sight.
We are completely fed up with the crimes committed by the likes of Al Qaeda and the Islamic State.
These people turn into monsters, and decide to terrorize the planet. And we watch on as the media sheds its lights on their heinous crimes. What are we supposed to do? Stop putting them in the spotlight and hide them from the public? Continue to denounce their actions until the end of time?
This is what my religion commands me: I must love my neighbor, regardless of their sexual orientation.
As we read the news, we feel an intense hatred for these people and, more specifically, their actions. But I believe that certain people end up that way due to ignorance. So, what do we do? How can we make sure that they have a better understanding of their religion?
This is what my religion commands me: I must love my neighbor, regardless of their sexual orientation. Their ideology and their beliefs shouldn't matter to me -- we just need to learn to live together in peace.
Islam constantly preaches peace and tolerance. But what happens when the actions done in the name of Islam contradict all the work it has done?
We are paying the price for this global crisis. We must come together. We have no other choice: Our future cannot be plagued with the same fate.
It feels as if the attacks won't stop -- from Baghdad to Brussels to Yemen to the U.S., it is as though not one single heart will be left beating.
All I can do now is denounce the violence, but the people in power should do something to stop further hatred and death.
My thoughts go out to the victims of Orlando during this blessed month of Ramadan. I will pray for them, and for people across the world.
This post first appeared on HuffPost Maghreb. It has been translated into English and edited for clarity.
Calling all HuffPost superfans!
Sign up for membership to become a founding member and help shape HuffPost's next chapter