Few museum exhibitions are ever visited by 4,000 people in one day, let alone a gallery show, and yet that has been a recurring attendance figure on Saturdays at Gagosian's 24th Street megaplex since its mini-retrospective devoted to Jean-Michel Basquiat opened on February 7 -- an opening that brought out thousands, who dutifully lined up down the block.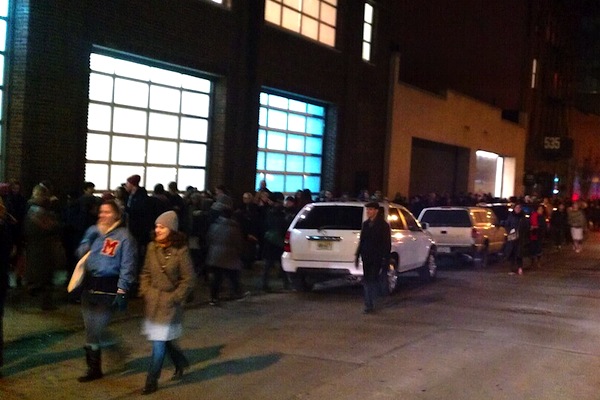 Photo by Shane Ferro
According to Art in America's Brian Boucher, the 50-plus painting exhibition has seen an average of more than 3,000 visitors on Saturdays. On weekdays, between 1,000 and 2,000 visitors have been passing through the exhibition, a Gagosian representative added. That number could go up this week, the spokesperson noted, in light of the number of art-lovers coming to town for Armory Week.
The most recent Basquiat exhibition of comparable size, mounted at the Musée d'Art Moderne de la Ville de Paris in 2010-11, averaged 3,924 visitors per day. Meanwhile New York City's most recent attendance record-pusher, the Metropolitan Museum's Alexander McQueen retrospective, wound up being seen by some 8,000 viewers every day, enough to make it the museum's eighth best-attended exhibition ever.
More of Today's News from BLOUIN ARTINFO:
Related
Popular in the Community