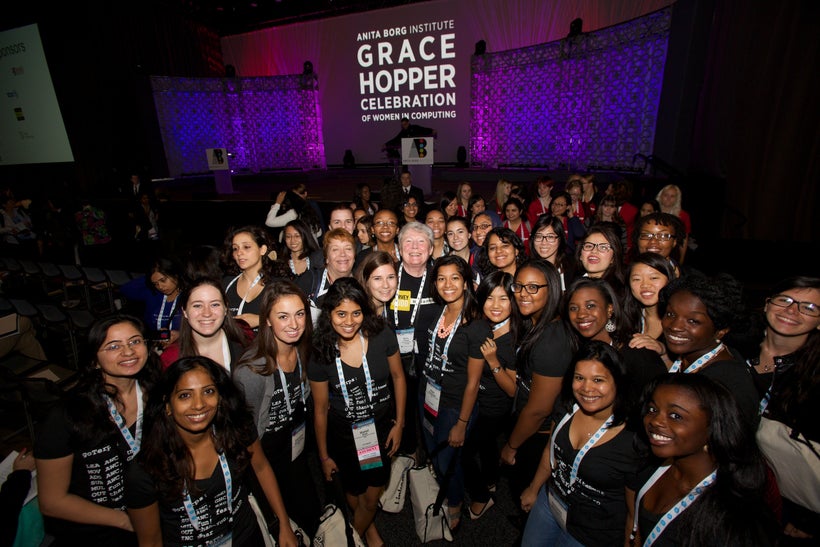 Houston, Grace Hopper has landed.
I can't stress this enough. Even though 3 days doesn't seem that long, they are *packed* with events and activities so bring a water bottle (or even better, get one there from a company :)). Which leads to my 2nd point:
The entire GHC schedule is online, so print out a copy and highlight the sessions you'd like to attend. They are broken up into categories like career, emerging tech, open source, etc. Make sure to leave some free time too - you never know who you'll come across!
3. Bring copies of your resume
Whether you plan on talking to employers or not it's always helpful to bring plenty of copies of your resume. This will help facilitate conversations about your background and any relevant experience.
4. Do your homework before the Career Fair
I've been to a looooot of career fairs, and this is easily equal to a year's worth in 1 place. Hundreds of companies pay a sponsorship fee to attend the conference, which means that they are passionate about meeting you.
The exhibitor list and company booth #s are located on the website. Map out the key companies you'd like to visit and come prepared to talk about yourself and what makes you interested in them (i.e. your elevator pitch).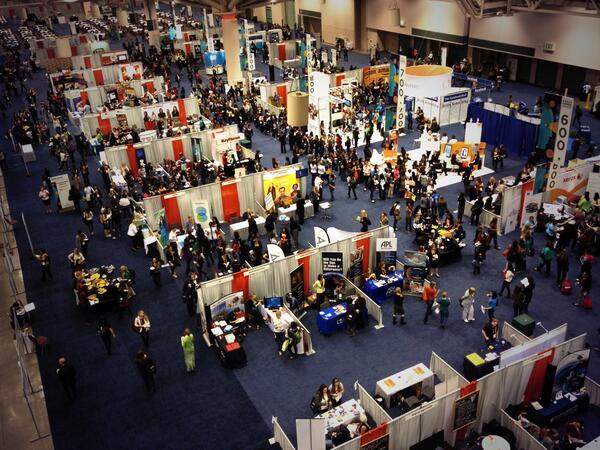 6. Attend sessions that speak to your interests
I'm a big fan of StrengthsFinder, the mode of thinking which states that you gravitate and do well in things that you're good at (and excel at) vs. forcing yourself to learn things you don't have a passion in. You'll find yourself be more engaged in the conversation and retain more information afterwards.
7. It's ok to fangirl over speakers
GHC attracts a lot of big name speakers like Chelsea Clinton, Megan Smith, and Sheryl Sandberg amongst many others. I've never seen more selfies taken than at this event. So don't be shy - this is your opportunity to meet them and talk about what makes you excited about the future of technology. They are there to hear from you!
8. Utilize social media to stay connected
There is no lack of activities outside of the official program schedule. Search Eventbrite and Facebook for meetups and events. Search for #GHC16 on Twitter to see the latest updates and announcements.
We hear a lot about how impostor syndrome is real and affects women feeling like it's hard to fit into a male dominated tech society. This conference is over 90% female, so it's an opportunity for women to feel fully supported within a comfortable environment.
10. Don't forget to have fun!!
There will be plenty of parties and afterparties, so get your dance moves and glowsticks on and have the time of your life! The memories from GHC are guaranteed to last you a lifetime :)
Good luck to everyone attending!!!!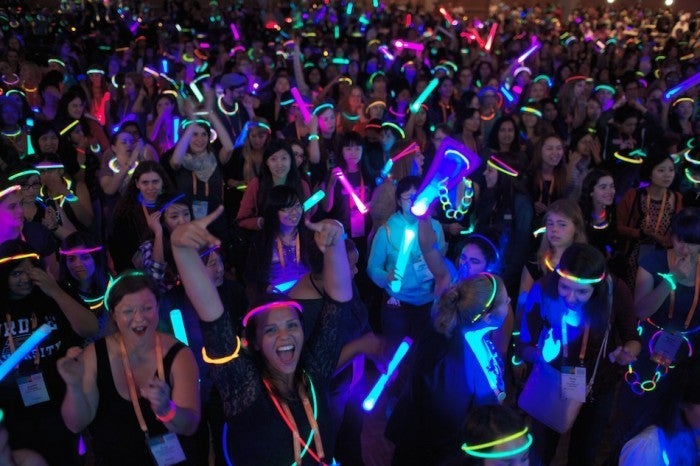 REAL LIFE. REAL NEWS. REAL VOICES.
Help us tell more of the stories that matter from voices that too often remain unheard.
This post was published on the now-closed HuffPost Contributor platform. Contributors control their own work and posted freely to our site. If you need to flag this entry as abusive,
send us an email
.